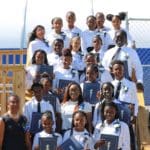 The Arthur A. Richards Junior High School inducted 21 students into its National Junior Honor Society (NJHS) on Friday, April 26, in the school library.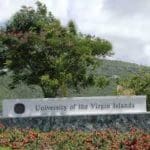 Here's what is happening on both campuses of the University of the Virgin Islands.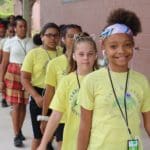 Students take brisk 20-minute walks as a class while listening to the same custom-written, kid-friendly podcast that comes preloaded on their audio device, which is called the WalkKit.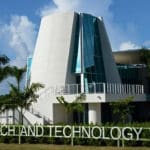 The RTPark's business attraction team traveled to Taiwan and mainland China's Guangdong Province for the trip, which took place from March 19 to April 2, to have introductory meetings with various early-stage technology companies, science parks and government agencies.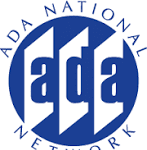 Disability Rights Center of the Virgin Islands (DRCVI) and its affiliate Northeast ADA Center/ Cornell University invite the public to a workshop entitled "Working Together: Implementation of the ADA in the Virgin Islands."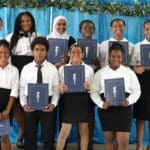 The ceremony concluded with the lighting of the candles for the Four Pillars of the NJHS: Scholarship, Leadership, Service and Character. Students lit their induction candle, recited the NJHS pledge and then received their certificate and pin.
Participating schools were the Pearl B. Larsen, Juanita Gardine, Lew Muckle, Alfredo Andrews, and Claude O. Markoe elementary schools and the St. Mary's Catholic School.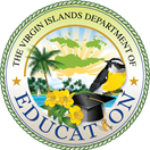 The Virgin Islands Department of Education (DOE) has announced its 2019-20 school year registration for students in both the St. Thomas – St. John and St. Croix Districts.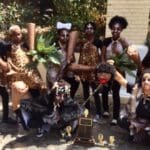 The Top Ensemble Honorees of the 2019 14th Annual Vento Shakespeare Festival, presented by Pistarckle Theater, were the eight students of the St. Croix Educational Complex, guided by teacher Alicia Ramos.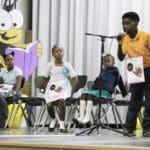 Cairo Leonard, a third grader at Yvonne Milliner Bowsky Elementary School, capped off 24 action-packed rounds Wednesday and claimed the St. Thomas – St. John District Primary Spelling Bee championship with the correct spelling of "llama."