Angela Golden Bryan's "Fireburn The Screenplay: A story of passion ignited" is based on the history of St. Croix" is historical fiction set in post-emancipation Danish West Indies that seeks to answer this question.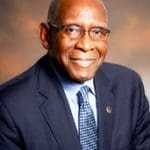 In addition to his various accomplishments, Hall was a stand-out college basketball player, finishing his career with 1,007 points and 827 rebounds.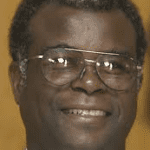 Dr. Hill, the only invitee from the U.S.V.I., will be with other panelists from all over the world, who will include representatives from South Africa, China, Kenya, United Arab Emirates, Japan, Italy, Jamaica and other nations.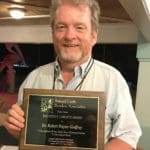 The Senepol Cattle Breeders Association has awarded the Fritz E. Lawaetz Award to Robert Godfrey, Ph.D., director of the Agricultural Experiment Station and Professor of Animal Science at the University of the Virgin Islands.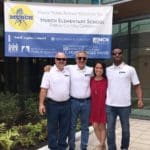 Christian Duffy, son of Delegate to Congress Stacey Plaskett, was instrumental in the modernization of the school as an employee of MCN Build.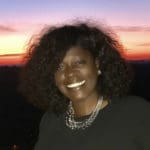 St. Croix native Claudia Schrader has been named president of Kingsborough Community College in the New York borough of Brooklyn, and credits her Crucian upbringing for her success.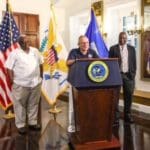 The general public, cabinet members, Gov. Kenneth E. Mapp and Lt. Gov. Osbert Potter were present at an informal gathering to bid farewell to William "Bill" Vogel, the federal coordinating officer of FEMA Region II.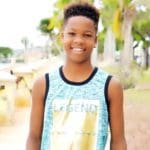 The 11-year-old Alexander Henderson Elementary School honor roll student topped the regional competition with a poster entitled "Present and Future," which focused on disaster preparation and environmental preservation.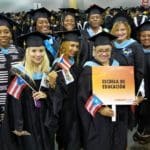 Nine of the 15 teachers attended the June 14th ceremony, held at Centro de Convenciones de Puerto Rico Pedro Rosello in San Juan, where they were lauded by university officials and other graduates.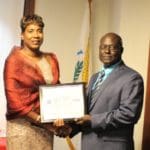 The Employer Support of the Guard and Reserve Patriot Award was given to Capt. Wanda I. Williams, Virgin Islands Army National Guard (VING) supervisor, during a presentation on St. Croix, June 23.