Members of the American Legion Posts in the territory will conduct a special ceremony honoring the 240th birthday of the U. S. Flag and the 242nd birthday of the United States Army.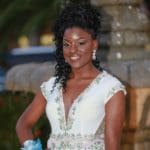 For the third consecutive year, a graduating senior from the Virgin Islands was granted a prom experience of any girl's wildest dream.
The Community Foundation of the Virgin Islands (CFVI) and United Jazz Foundation (UJF) will present the Jaci and Jerry Silverberg Trumpet Awards to Keshawn Hardy and Daniel Newton at 7:30 p.m., June 2.
The American Cancer Society invites people to build a team, join a team or donate to the cause.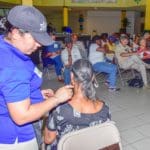 DOH partnered with the Starkey Hearing Foundation, and on Sunday, May 21, they provided the gift of hearing to residents on St. Croix for free.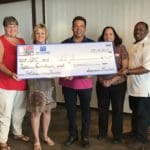 The two organizations awarded $3,000 in donations: $1,500 to CASA/VIVA for Children and $1,500 to the Boys & Girls Clubs of the Virgin Islands.
Supported by the Potter Fund for NatureTech Solutions at CFVI, the prize will be awarded to projects that have been built to increase the effectiveness of natural or cultural resource management in the Eastern Caribbean.
The conference will be held from May 22-26 at Sugar Bay Resort and Spa on St. Thomas.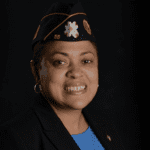 On May 20, Legionnaires from all posts in the territory will assemble to discuss issues affecting V.I. veterans and to prepare an agenda for the next convention in Puerto Rico.
With an extensive program, including an exhibition, online dissemination, workshops and cultural events, the Royal Danish Library offers various points of entry that enable its users to participate in a discussion about Denmark's colonial history.