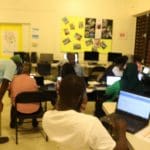 The purpose of the seminar was to share the free online training resources available to anyone, anywhere with an Internet connection via viNGN's blog.
The Special Olympics Board has scheduled a general meeting for 10 a.m. on July 15.
Every year, participants walk away with scores of new business contacts, new business associates and new friends.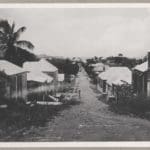 Free Gut, a historic neighborhood dating back to the 1700s with an empowering story to tell, will be the site of two very interesting summer programs this year as a part of CHANT's (Crucian History and Nature Tourism) Invisible Heritage: Identity, Memory & Our Town Project.
Here is a list of summer camps and organized activities available for children or young people. Please send information on your camps and activities...
With a goal to inspire the critical and hands-on involvement of Frederiksted residents in the cultural and economic revitalization of the town, the two programs present a unique opportunity to learn and contribute for people ages 14-24.
The St. Croix Council of Elders will hold its regular monthly Healing Heart Gathering on Sunday afternoon, June 25.
The Center for Spirituality and Professionalism is holding this summit to raise the awareness of the community and provide sustainable solutions and strategies.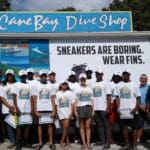 A team of young Crucians celebrated the successful completion of their dive training through Jr Scientists in the Sea, as they earned their PADI open water dive certification.
VICA will conduct "How to Apply" workshops for the Aug. 31st grant submission deadline. First time applicants are encouraged to attend.