The Virgin Islands Agriculture and Food Fair Planning Committee is now accepting applications from farmers who are interested in being considered for the title. The application deadline is May 4.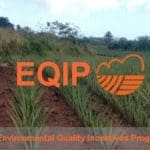 The Environmental Quality Incentives Program is a voluntary conservation program that provides financial and technical assistance to farmers and ranchers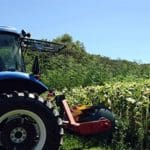 USDA-NRCS has announced the availability of up to $250,000 in 2018 Caribbean Area Conservation Innovation Grants to stimulate the development and adoption of innovative conservation approaches and technologies in the Caribbean.
Grants from $100,000 to $3 million are available to state and local governments, federally-recognized tribes, nonprofits and for-profit corporations.
Agrifest 2018 will be held May 26-28 on Memorial Day weekend. As usual, the fair will be located at the Rudolph E. Schulterbrandt Agricultural Complex in Estate Love.
Rena Elias, area specialist at Area VII in the U.S. Virgin Islands -- Rural Development, U.S. Department of Agriculture, informs agricultural producers of grants...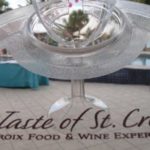 Plans are on the way to for this year's event to unfold later this year. Complete details will be forthcoming soon.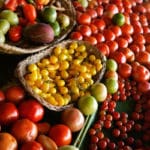 Hit hard by hurricanes Irma and Maria, Ridge to Reef Farm has been struggling to get back on its feet. In this letter to its supporters, the farm says its major need at this time is a tractor. Friends of Ridge to Reef was created to raise funds.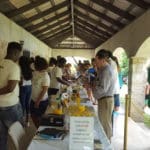 Not even a scorching hot sun could stop people from attending the 21st annual Mango Melee and Tropical Fruit Festival this year at St. George's Botanical Gardens. With over 4,000 people in attendance, this year was one of the most successful Mango Melees yet.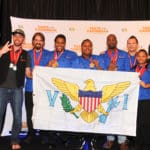 Delicious culinary creations and ingenuity earned the USVI Culinary Team silver overall at the competition, held June 2-6. Team members also brought home medals in several individual categories.