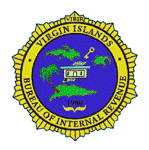 Taxpayers who use the bureau's old address (http://www.vibir.gov) shall be re-directed to the new one.
Every year, participants walk away with scores of new business contacts, new business associates and new friends.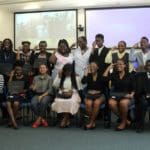 It was a day of inspiration and celebration as 12-year-old CEO of ChubiiLine Fashions, Egypt Ufele, and her mother, Dr. Reba Renee Perry, spoke at the recent closing program for the Entrepreneur Business Institute.
ICMC and UVI School of Business, once again celebrate the successes of their Enterprise Business Institute as they welcome youth entrepreneur Egypt Ufele on Sunday, July 9, at UVI.
Because of action taken by the FCC that affects carriers nationwide, Viya's telephone, wireless and long-distance customers will notice a change in their bills.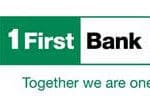 Emphasizing the convenience and accessibility of their branch and ATM network, FirstBank launched the "Close to Home" Campaign this week, offering no minimum balance and no service fees.
Two of Viya's cable TV channels currently on its lineup are being discontinued within the next few weeks.
Business entities that must comply with this requirement are corporations, LLP, LLLP and LLC.
The annual application period for Farmland Tax Exemption is from June 1 to Oct. 1. No applications shall be accepted after the October deadline.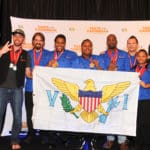 Delicious culinary creations and ingenuity earned the USVI Culinary Team silver overall at the competition, held June 2-6. Team members also brought home medals in several individual categories.