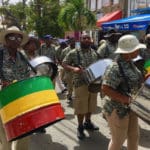 When Pan-O-Rama begins at 4 p.m. Saturday and the sounds of steel drums fill the air in Cruz Bay, St. John's July 4th Festival will begin in earnest.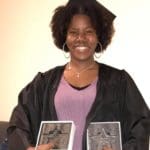 After earning a bachelor's degree in commercial music, Gumbs has won two awards this week for her original song "New Chapters." The song has won the 2019 Greenville University Music Awards for 'Best Female Vocalist' and 'Best Original Song of the Year.'

The Viya team offers Carnival well wishes to the people of the U.S. Virgin Islands during the 67th anniversary celebration and announces the holiday schedule for its operations.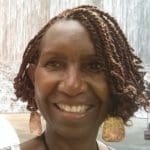 Charlene Abramson Joseph, author of "The Vienna Cake Mystery," will participate in the 7th Annual African American Children's Book Fair on May 11 at the Reginald F. Lewis Museum in Baltimore, Md.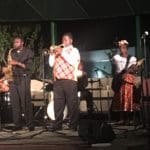 Sessions included presentations of academic papers, talks by regional composers and concerts. Performances included local traditional music from Puerto Rico and the Virgin Islands and pieces recently composed for the concert hall.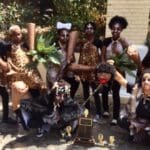 The Top Ensemble Honorees of the 2019 14th Annual Vento Shakespeare Festival, presented by Pistarckle Theater, were the eight students of the St. Croix Educational Complex, guided by teacher Alicia Ramos.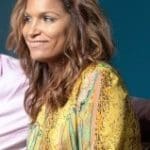 Bryan's team of volunteers have planned activities including Easter egg hunts, storytelling, face painting, games, entertainment and photo opportunities for the youngsters with the First Lady and the Easter Bunny.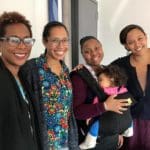 The V.I. Studies Collective -- a group of scholars, artists, and community advocates -- invites the community to a series of public forums on...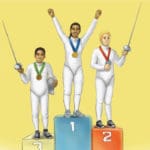 St. Croix native Mark Nixon has written a new picture book on sportsmanship for children ages 8 to 11 or grades 3 to 6 titled "You Can't Always Win – The Good Loser." It discusses good sportsmanship at the end of games, contests, sports and academic endeavors.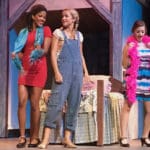 Good Hope Country Day School students performed "Mamma Mia!" to a sold-out audience at Friday's opening night. The musical attracted community members of all ages to the first of six shows scheduled for two weekends at the Caribbean Community Theatre in Orange Grove, Christiansted.