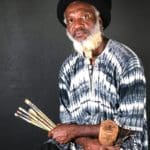 As part of his "Second Journey Returns" exhibit opening on Friday, Feb. 15, and on display through March 15, Southwell will showcase both oil paintings on canvas/board and sculptures carved out of wood. All of the featured works will be for sale along with the exhibition's catalogue.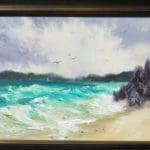 This painting will be raffled off at the art event in March. The winner does not need to be present to win, and the painting can be shipped to the states. Raffle tickets cost $10 each or six tickets for $50.

The two oil paintings and three sketches by Pissarro were delivered to Christiansted, where they can be displayed securely until repairs are completed on Government House on St. Thomas.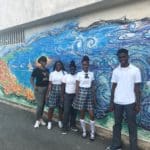 St. Croix Walls Project received a Care Fund Grant from the St. Croix Foundation to support Putting Art Into Recovery (PAIR) as part of the recovery effort after hurricanes Irma and Maria.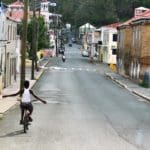 The special art exhibit is part of the FFAM (Food, Fashion, Art and Music) Festival that will happen from 6-9 p.m., on Friday, April 20.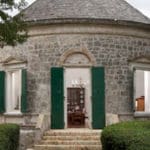 Come out and help SCLC show appreciation for local and visiting disaster responders. Introduce them to cultural traditions -- cariso, quadrille, traditional candies and other favorites -- while exploring the Estate Whim Living Museum together.