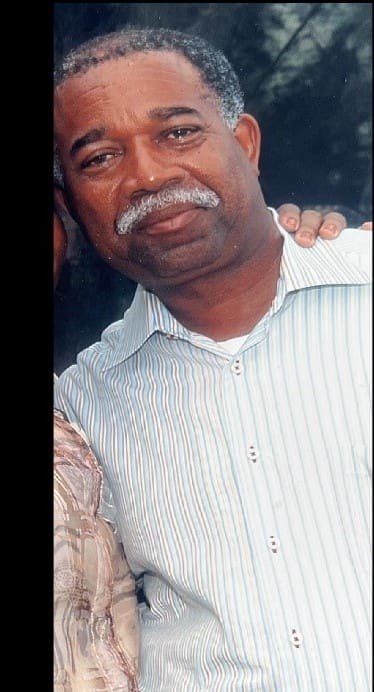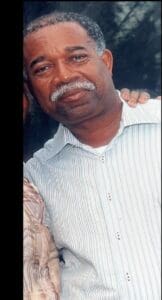 Almando R. VanHolten died on Sept. 18. He was 76 years old. He was survived by:
Wife
Ruth Van Holten
Sons
Derek Van Holten, Dean Van Holten
Daughters
Yvette Hodge-Brown, Yvonne Monica Thomas (Deceased)
Daughter-in-law
Jacqueline Haynes-Van Holten
Adopted Daughter
Eddy Nolma
Son-in-law
Jeffrey P. Brown I
Brothers
Elton Van Holten, Esau Van Holten, George Van Holten, Salino Van Holten, Dino Van Holten
Antonio "Tony" Estrada, Alvin Newton
Sisters
Lottie Van Holten-Lockhart, Alicia Van Holten- Moolenaar, Corrien Van Holten, Charmin Van Holten, Willa Van Holten
Brother-in-law
Chubby Lockhart
Sister-in-law
Patricia Thomas-Robinson, Marjorie Dewindt, Lorraine Thomas
Granddaughters
Jamila Brown, Tinesha Brown, Tinequa Brown, 1st Lieutenant Mia Van Holten
Nickelle Van Holten
Grandsons
Jeffrey Brown II
Jaden Van Holten
Aunt
Thelma Industrious-Todman
Luna Nibbs-Frett
Uncle
Alfred Industrious
Special Friends
Elvin Frett, Elred Callwood, Yvonne Henley, Sherry Questel, Mr. & Mrs. Verdell Turnbull
Cousins
Julien Industrious, Huston Harrigan, Gerald Industrious, Patricia & Earl Hodge
Special Niece
Honorable Judge Simone Van Holten-Turnbull, Tonya Van Holten-Joseph
Special Nephew
Anthony Fleming
Pallbearers
Dean Van Holten, Jaden Van Holten, Nico Van Holten, Michael Smith, Owen Brownbill, Anthony Fleming
The funeral services celebrating his life will be held on Saturday, Oct. 7, at Blyden Memorial Chapel. The viewing will be held the morning of the service from 9 to 10 a.m. Interment will be private.