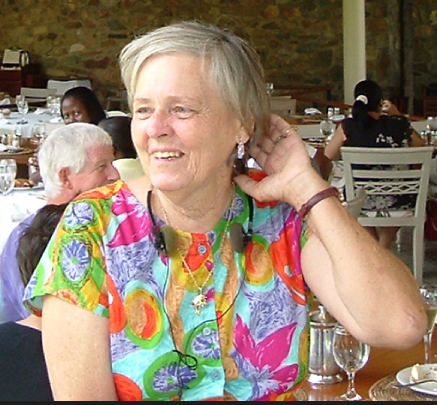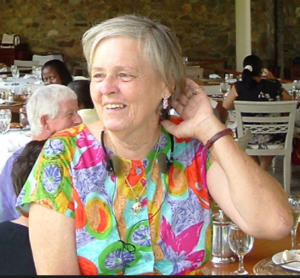 Anna Dohm Brodeur Nose, the Dohm family matriarch, died of natural causes at 6:15 a.m., on Sept, 21. She was 89.
Anna was a true Virgin Islander. Her life in the islands began in 1937 when her father and mother sailed in to St. Thomas on a 33-ft. sailboat bound to sail around the world with their two children, Lars and Anna. The feat was so unusual that it made the Virgin Island Daily News back then. She was 2 ½ years old. The first photo below is her in a grass skirt in Caneel Bay.
Due to WW II the family was split between St. Thomas and Danmark with her father Peter Dohm, a German being interred on St. Thomas, where he made a lot of friends and a name for himself. It was those connections that would play a big role in getting the family back together in 1949. The West Indian Company arranged for a steamer to bring Anna, 15 at the time, with her mother and her two brothers to St. Thomas.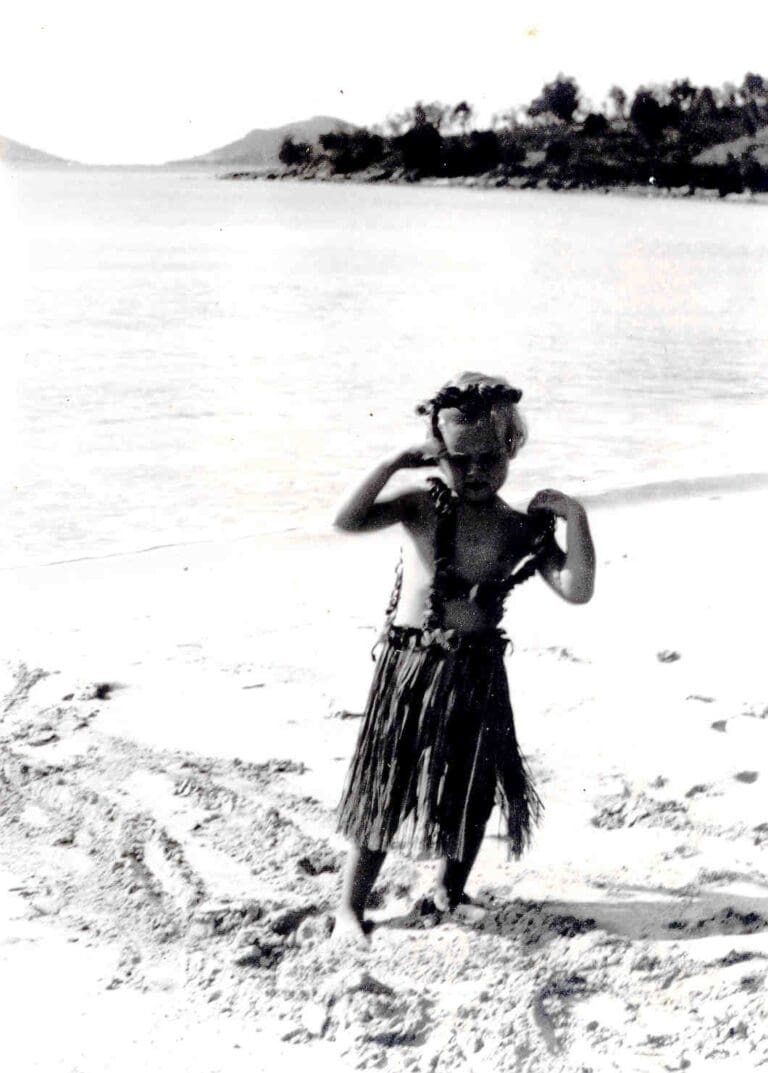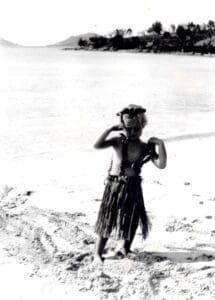 She helped Peter work on boats on Hassel Island, and then the Dohm's moved to Red Hook on the east end where they started the first business repairing boats, and selling gas and refreshments in a little store where people could sit and wait on the ferry that only ran twice a day. If you missed the last one, the Dohms would use their boat to take you to St. John for a fee. It was how Dohm's Water Taxi got its start.
Anna would drive the boat across the Sound and enjoy Cruz Bay with Miss Mayra and Miss Medea before returning to Red Hook. In time she had a son (Hans) who she would raise on the boats, taking the toddler on the ride with her and teaching him the way to steer the boat and tie knots.
It was in Red Hook that she met her first husband, Al Brodeur, who was building the National Park Visitors Centers in Red Hook and Cruz Bay. They lived in Red Hook on the houseboat he built for them, and later they would move to St. John where he would build a house above Cruz Bay. It was there she would live after his death in 1975.
As a St. Johnian, she would meet her second husband, Bob Nose, who was running the Lobster Hut and a dive shop. Later on in life, he bought a sailboat and with her at his side did day sail charters out of Cruz Bay (Alcyone Day Sail) until his death in 2007.
After 50 years in the Virgin Islands, she moved to South Carolina to live with her son, where he could care for her in her twilight years.
She is preceded in death by her brothers: Lars and Per Dohm.
She is survived by her son, Hans Dohm; her half-sisters: Rosanna and Jolly Dohm; her grandchildren: Peter and Taylor Dohm; and her nephews: Erik Dohm and Guy Dohm, who still lives on St. Thomas.
In the future, her friends and family will hold a celebration of a life well lived at Hawk's Nest Beach, St. John.
For more information, contact Hans@dohm.com