The University of the Virgin Islands celebrated its emerging scientists Sunday at the 13D Research and Innovation Center on the St. Thomas  campus. Organizers of the 24th annual Fall Science Symposium chose the newly opened center as their venue.
By early afternoon, the center was filled with 30 undergraduate students and their research posters mounted on easels. Topics ranged from marine and environmental science, astrophysics, and medical and community health studies.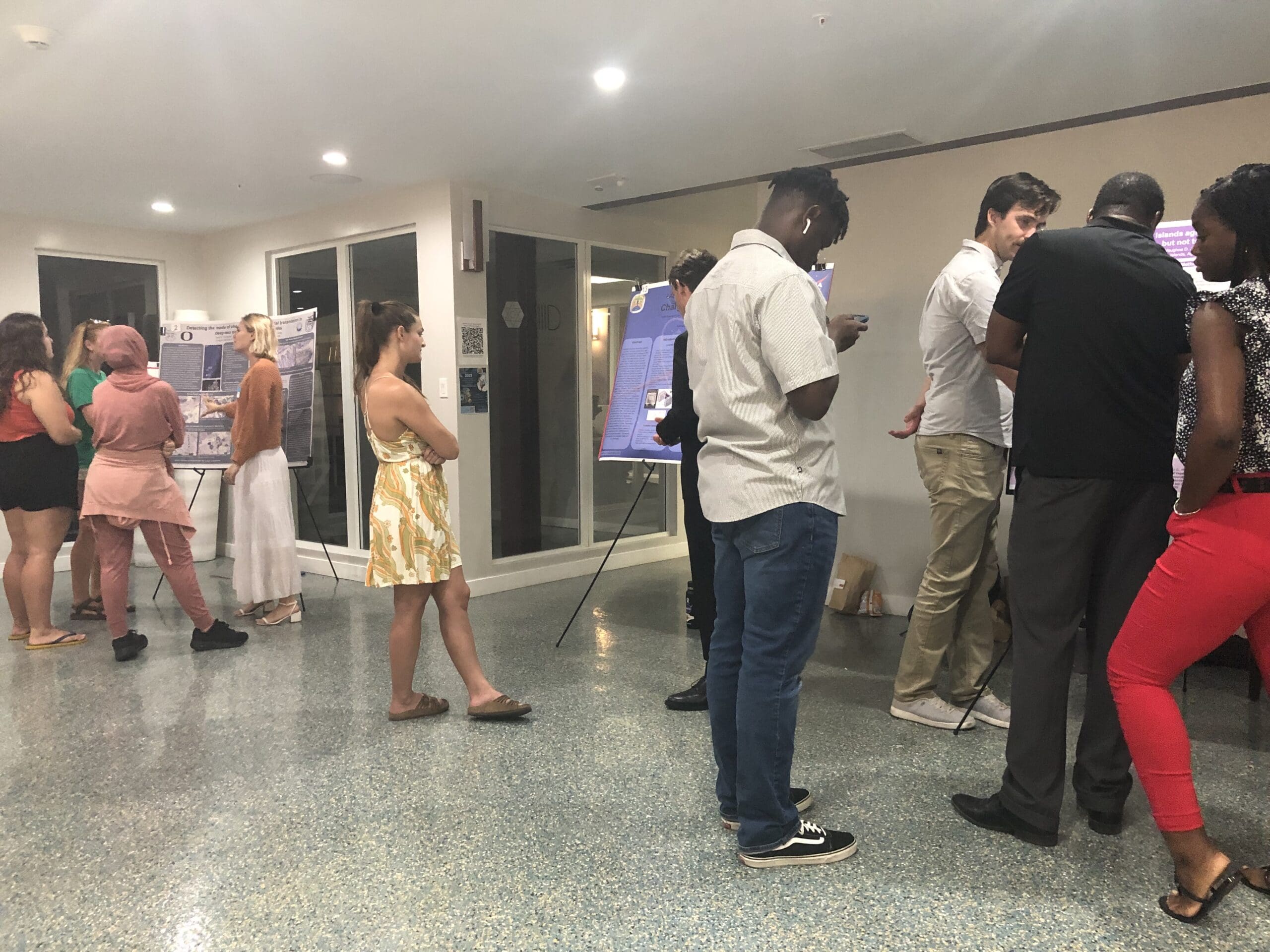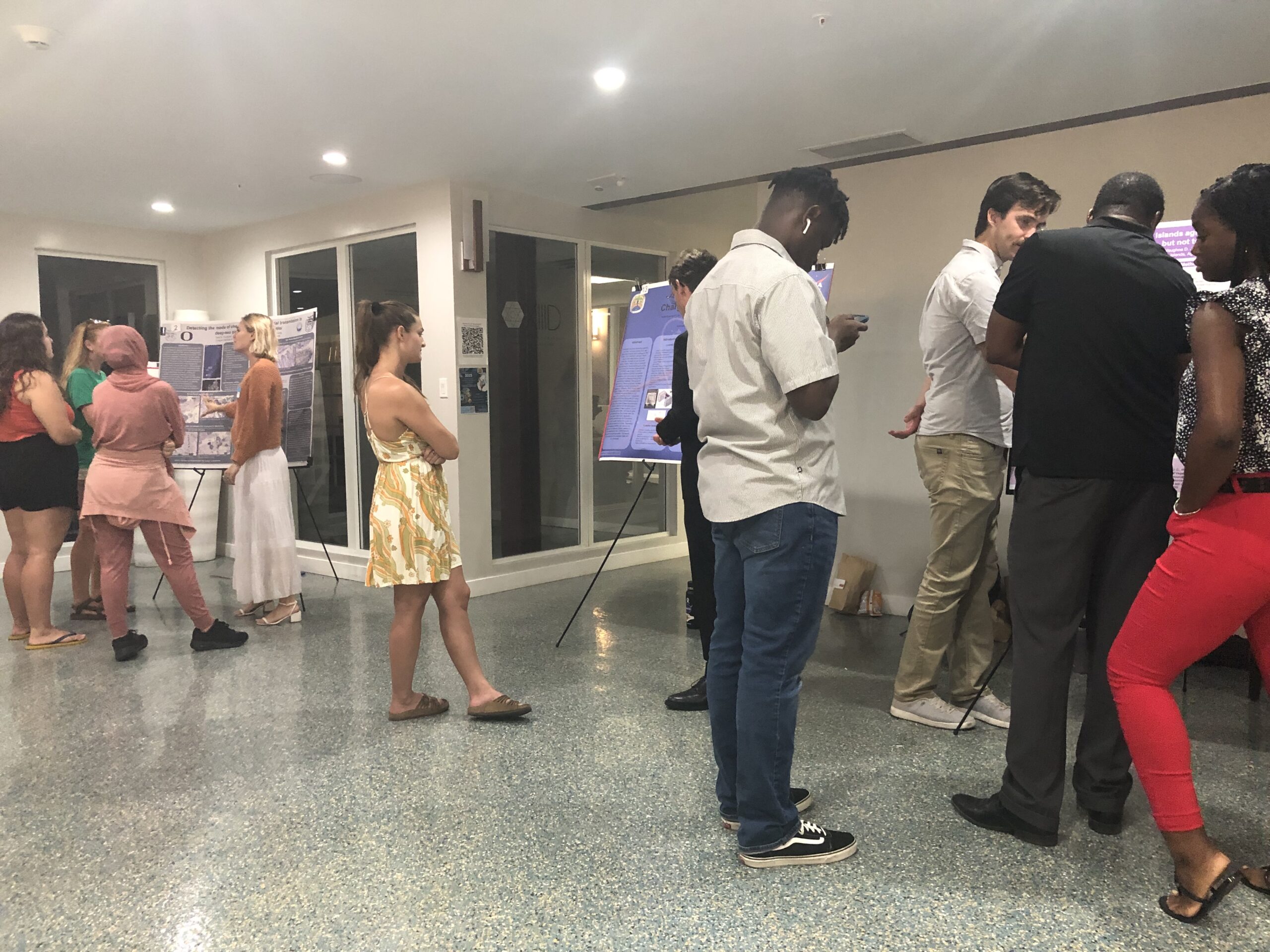 Science symposiums take place under the coordination of UVI's Emerging Caribbean Scientist Program. Some years, the exhibit combines research conducted by UVI graduate and undergraduate students, said Biology Professor Alice Stanford.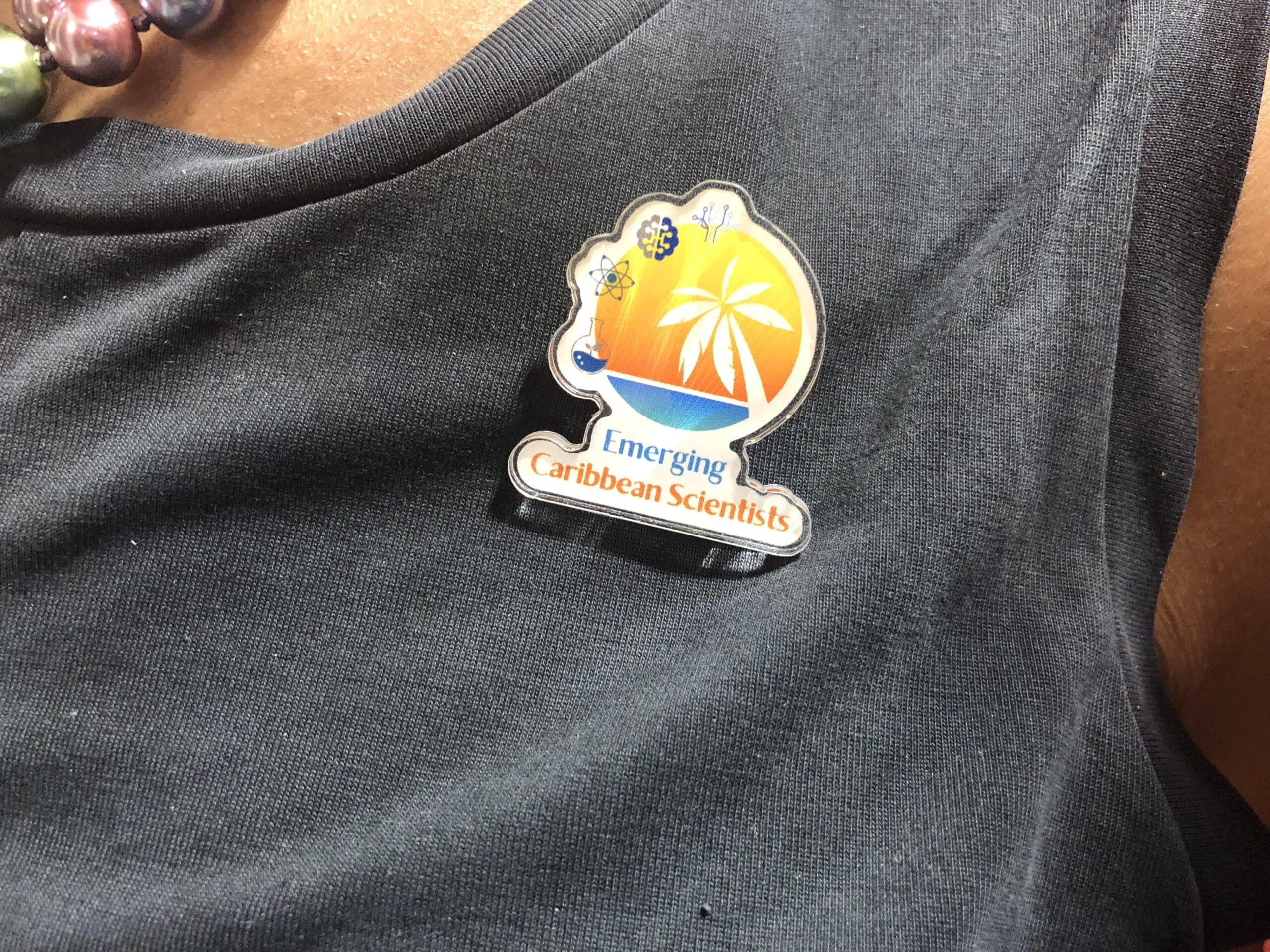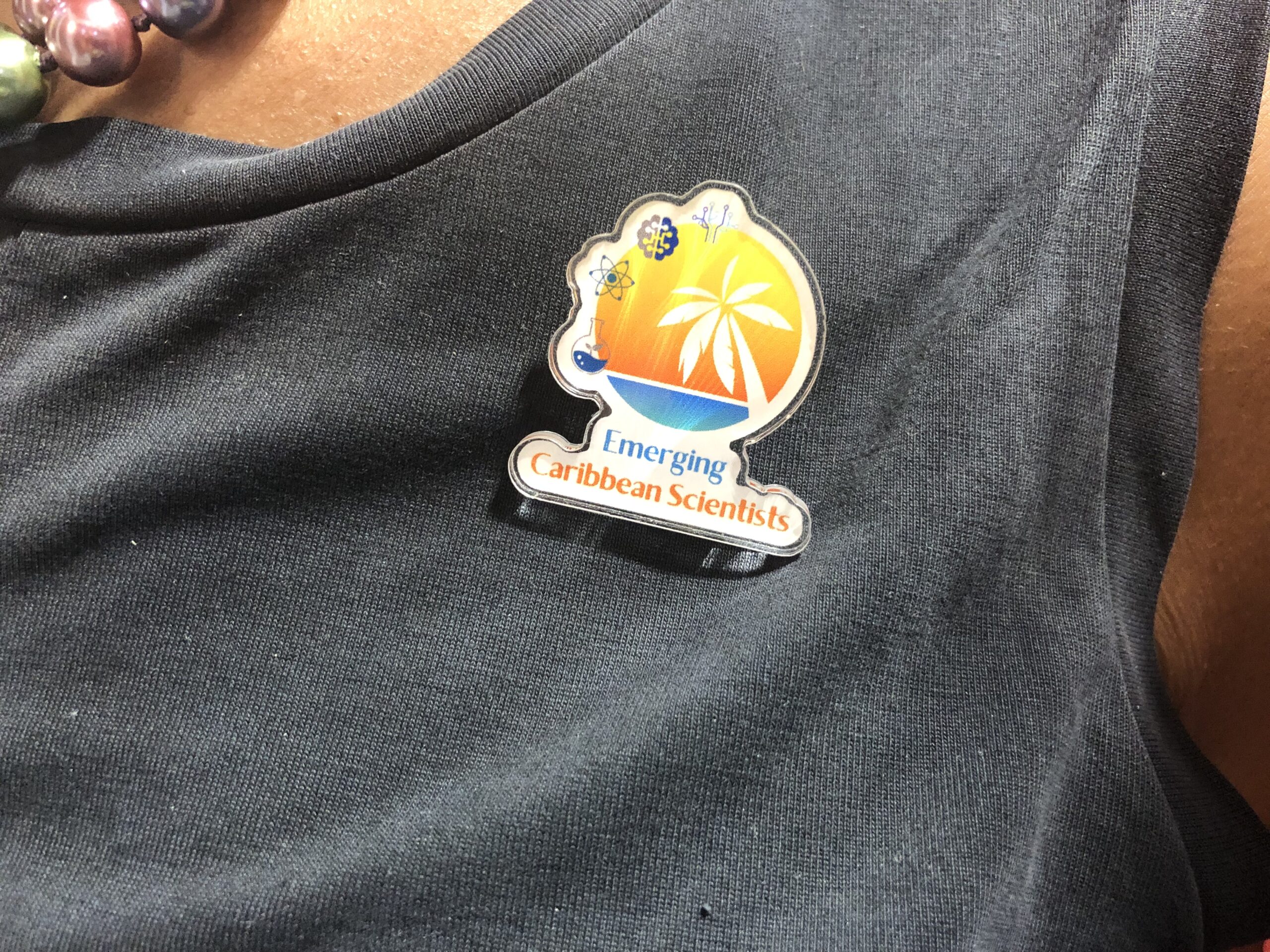 "It's been 25 years, and everybody's still interested," Stanford said. Some of the participating students have already won national awards for their research, she said.
Sunday's event was also a chance for students considering research opportunities to see what others have done. Applied mathematics student Dylon Smith presented his experience at UVI's Etelman Observatory.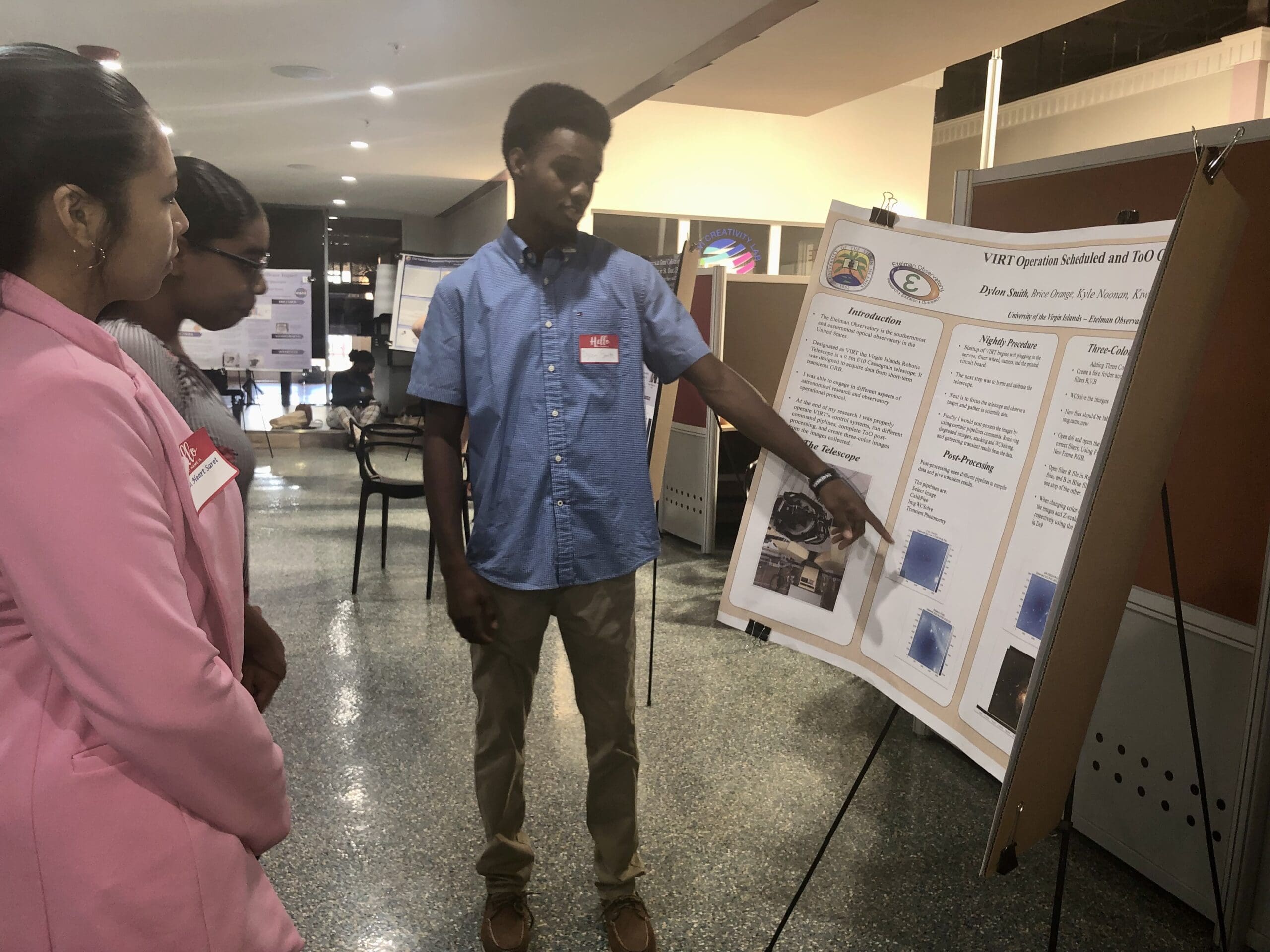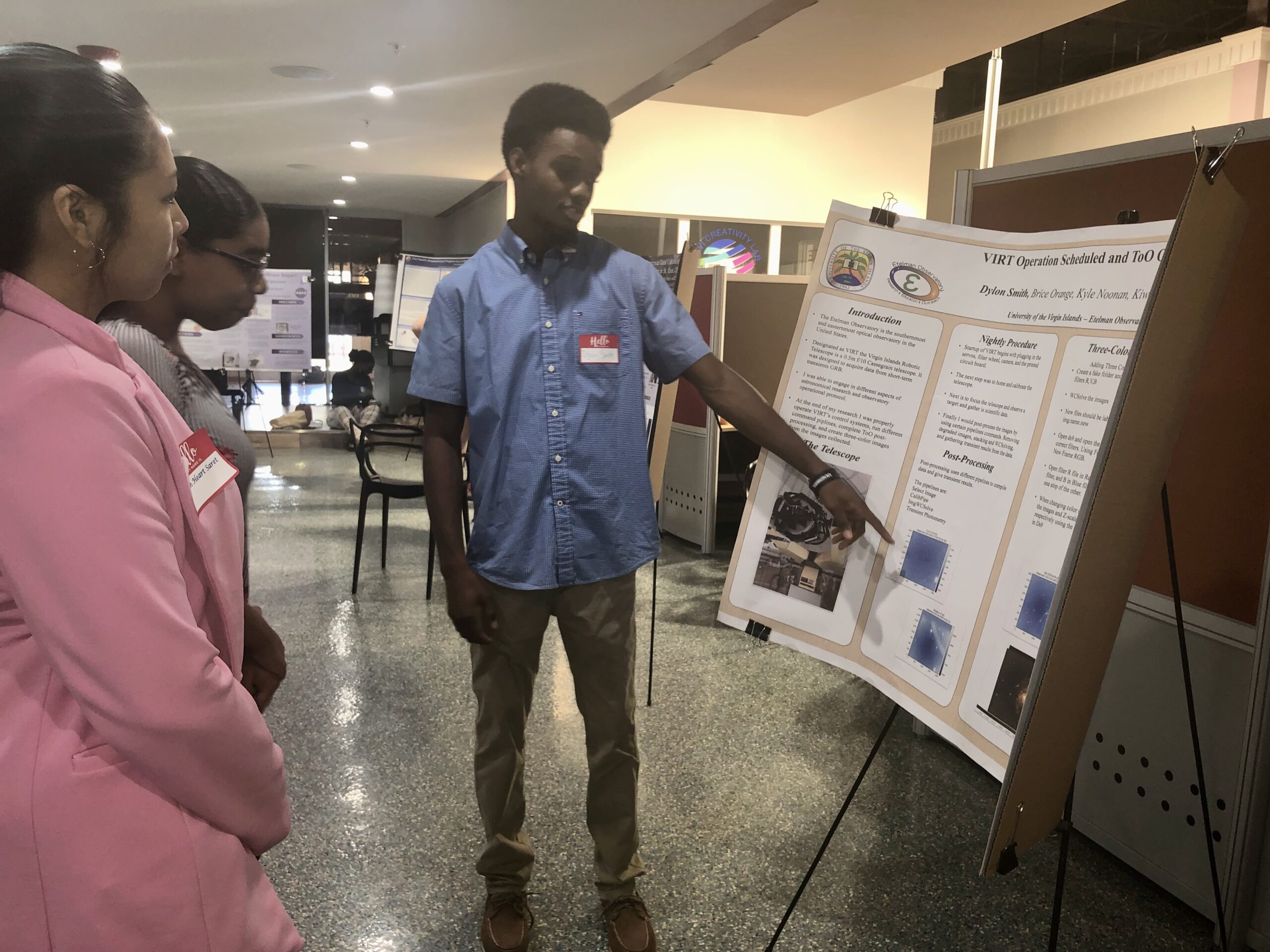 Smith said he went to the observatory as a volunteer to assist with an event and was recruited by Director Brice Orange to learn how to operate the robotic telescope.
UVI St. Croix nursing student Alonzo Moore introduced visitors to his work over the summer at the University of Iowa. "We're looking for a way to optimize current chemotherapy treatment," Moore said.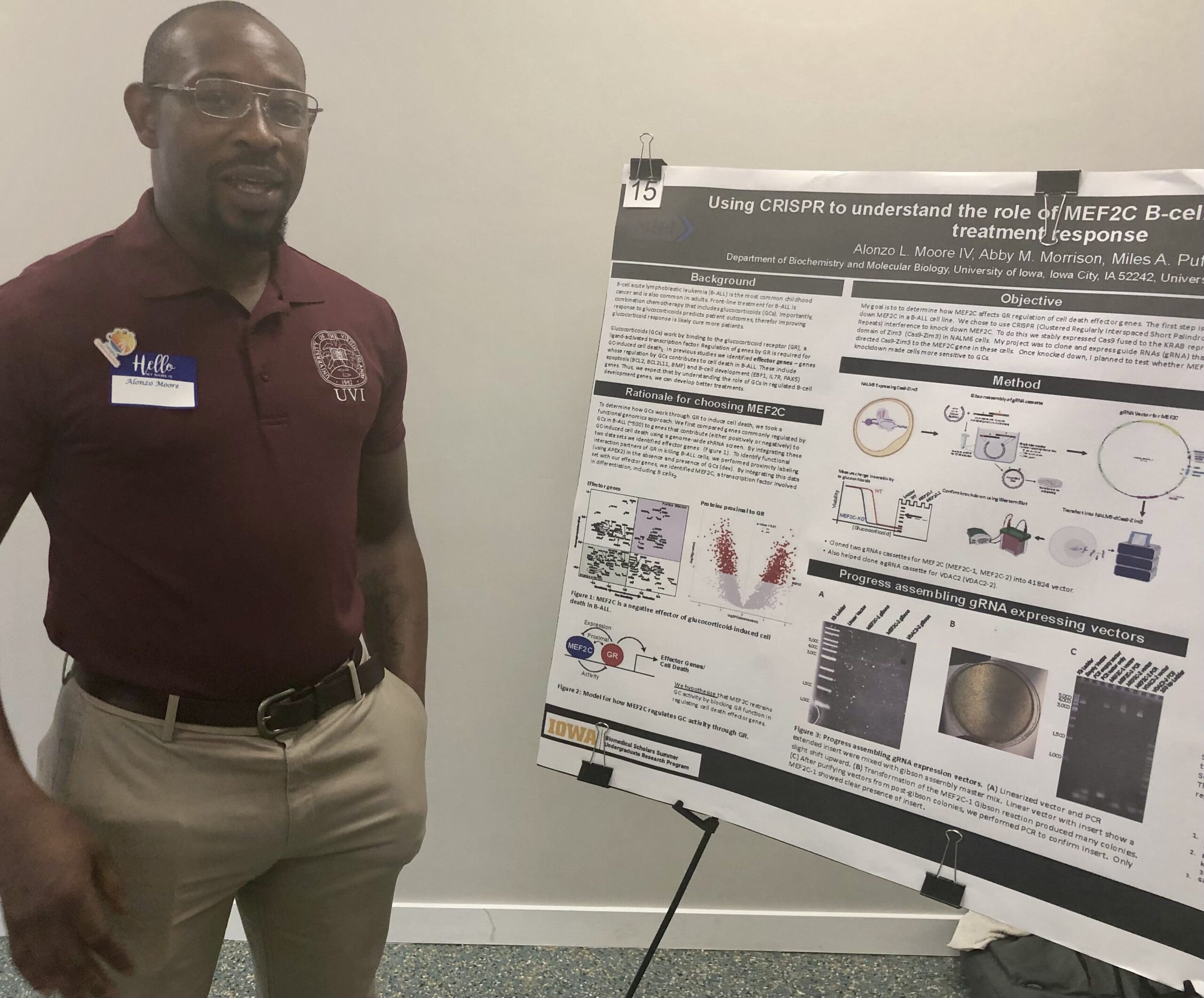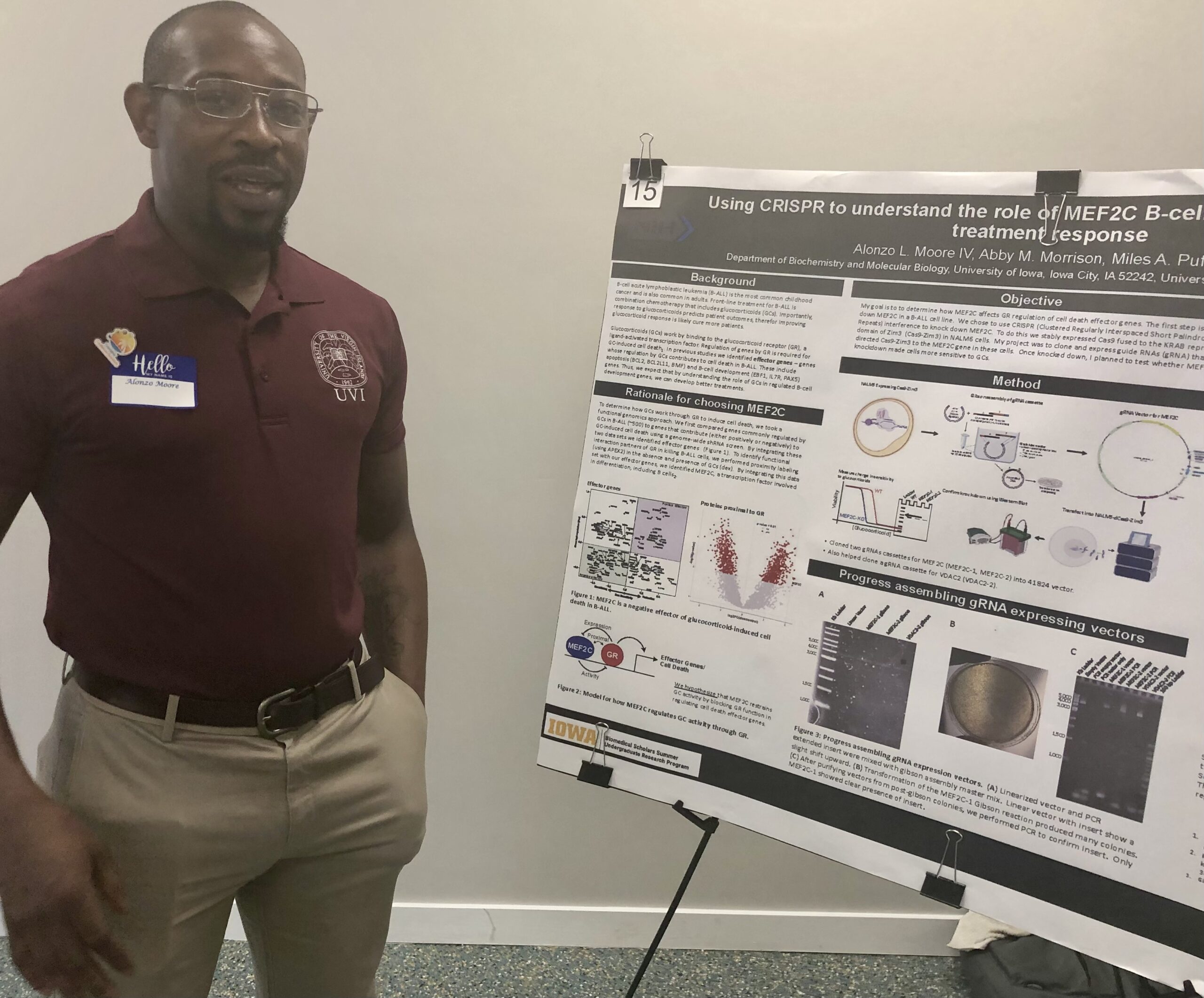 There was also room in the innovation center for new frontiers. The exhibit by Computer Science major Albertson Mora included an undersea photo robot powered by artificial intelligence.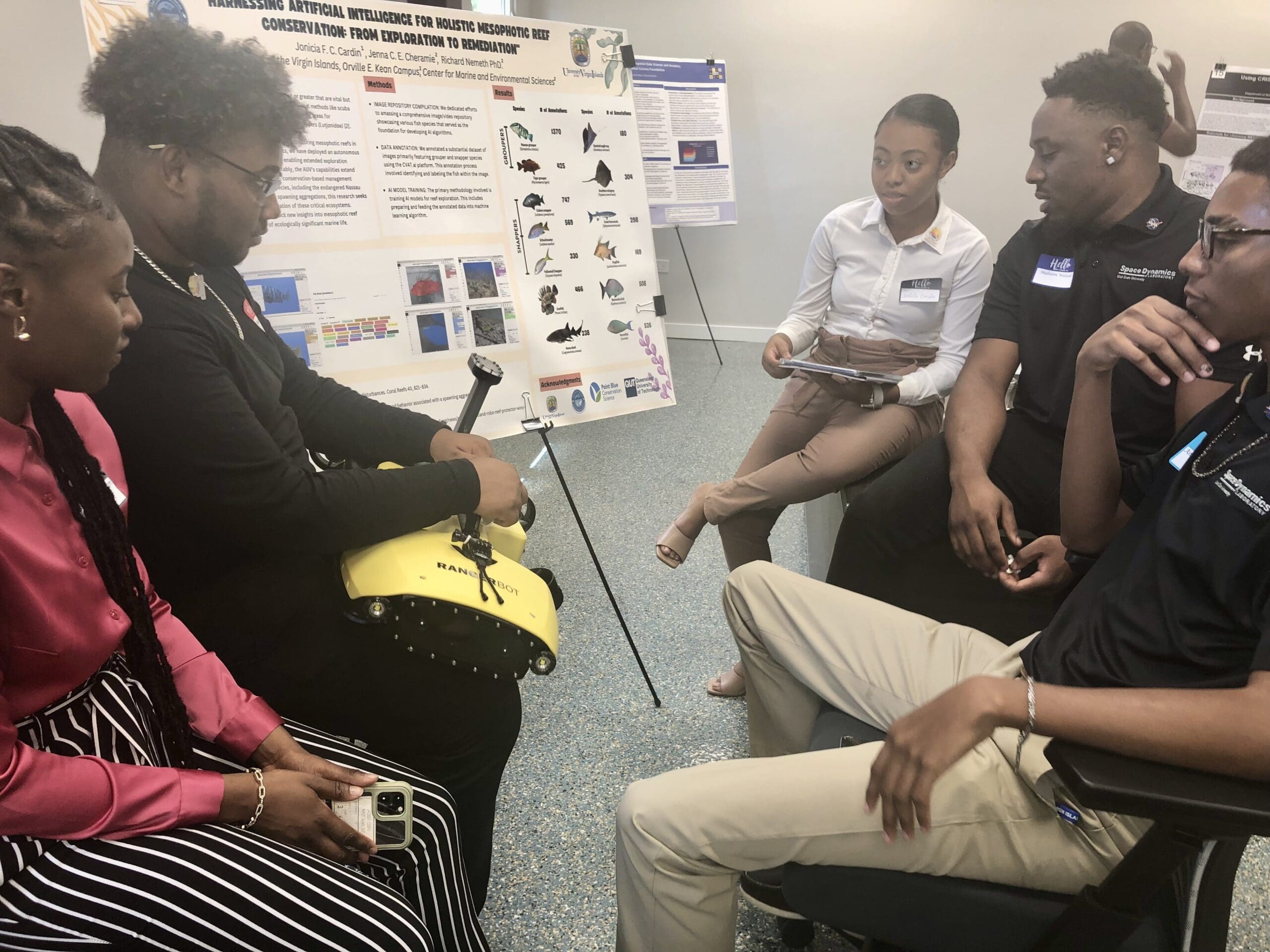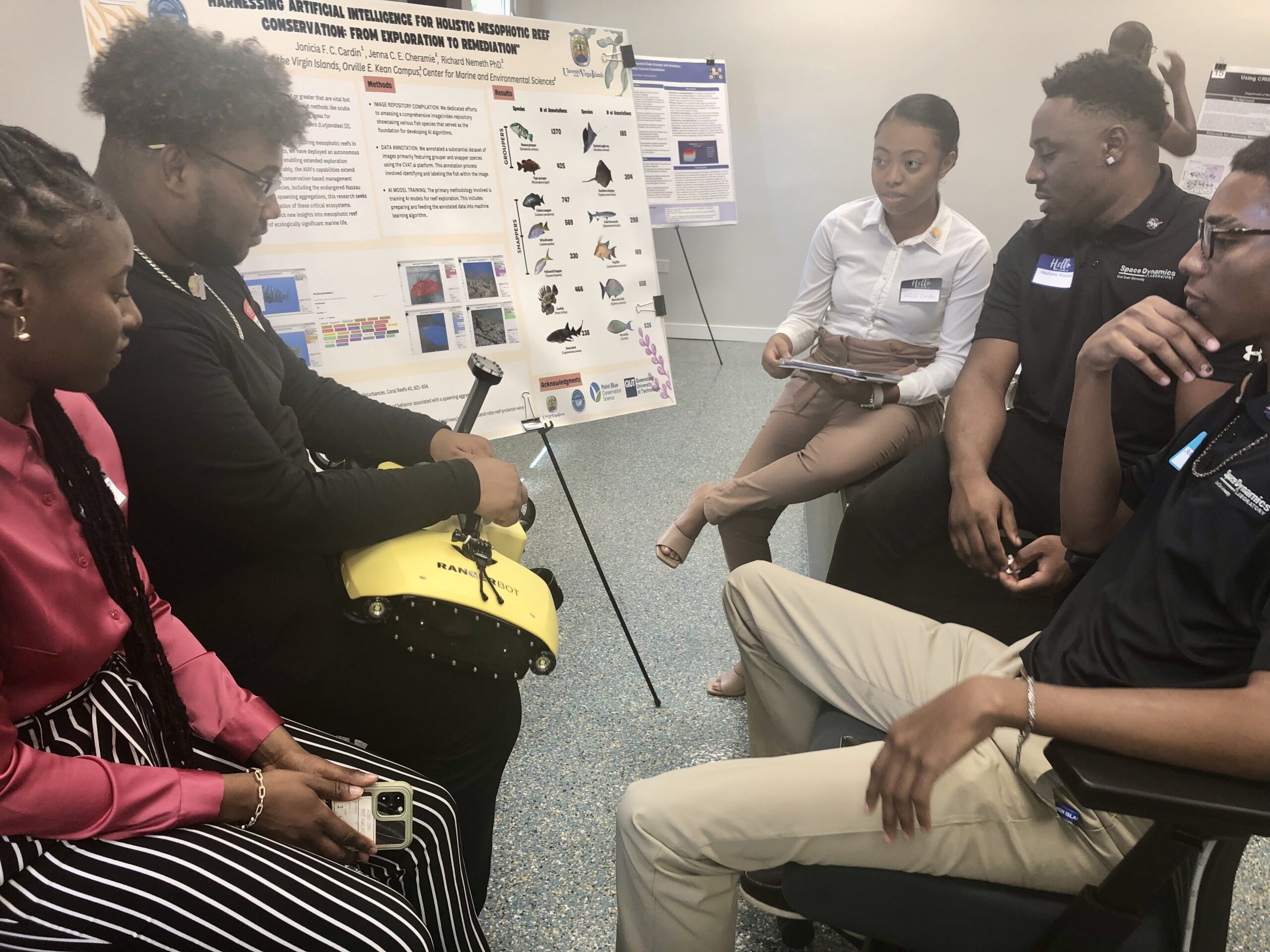 "The RangerBot is an underwater scanning robot that fishes for signs of life like corals and fish species," Mora said.
UVI President David Hall and former Gov. John DeJongh — now on the school's board of trustees — stopped by to view the exhibits.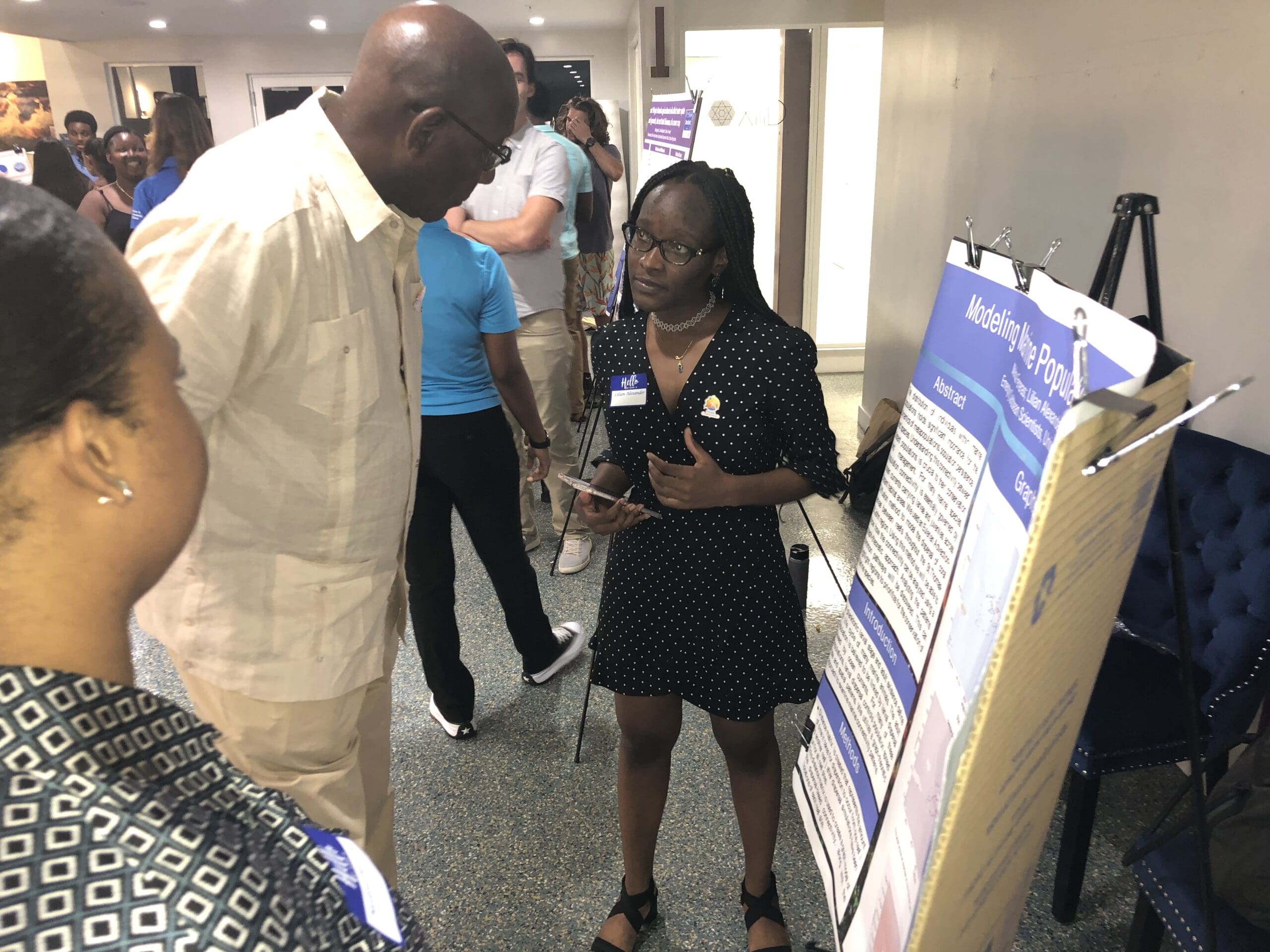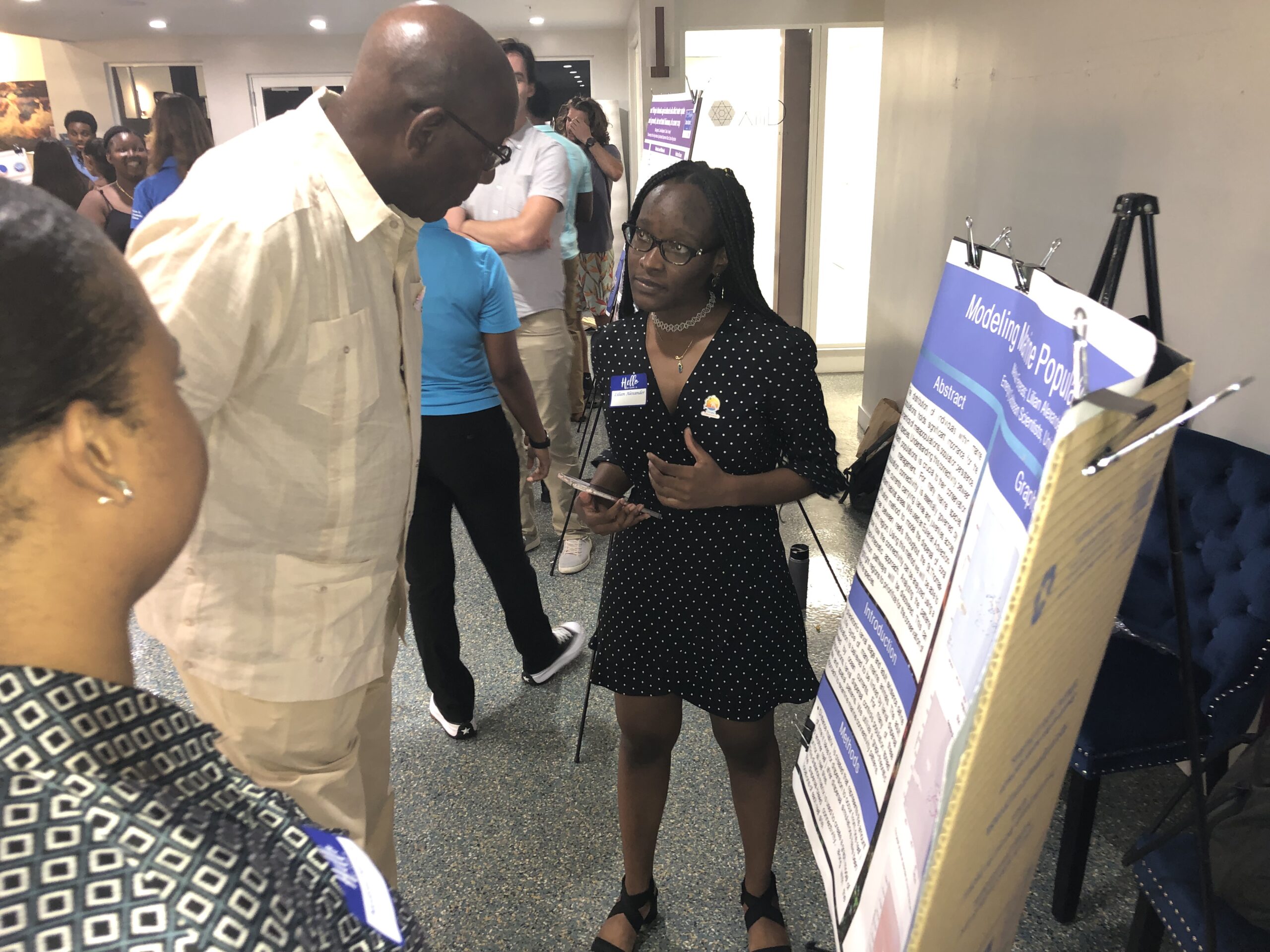 One of the displays in that part of the Innovation Center belonged to sophomore Annadelle Brown. Work she did over the summer gave Brown a chance to gather data on patients with chronic ailments.
The Health Empowerment Program took place on St. Thomas and St. Croix. The St. Thomas section took place at Lucinda Millin (Home for the Aged).
UVI Provost Camille McKayle called the science symposiums one of her favorite days of the year because of the "students shining brightly."
But also because of the collaboration between students and instructors working together to enhance their education. "It's not easy to involve students in your research; of course you've got to get them caught up. So this is depicting students who are being mentored by faculty," McKayle said.
The provost added that for her, the best part is seeing UVI faculty members who were once among the students sharing research posters at earlier science symposiums.