Organizers of the 2023 St. John fundraiser for wounded warriors said they were pleased by the support they received on Sunday. Volunteers, onlookers, and participants in the Chaotic Kayak race cheered competitors from start to finish as they navigated a course filled with distraction.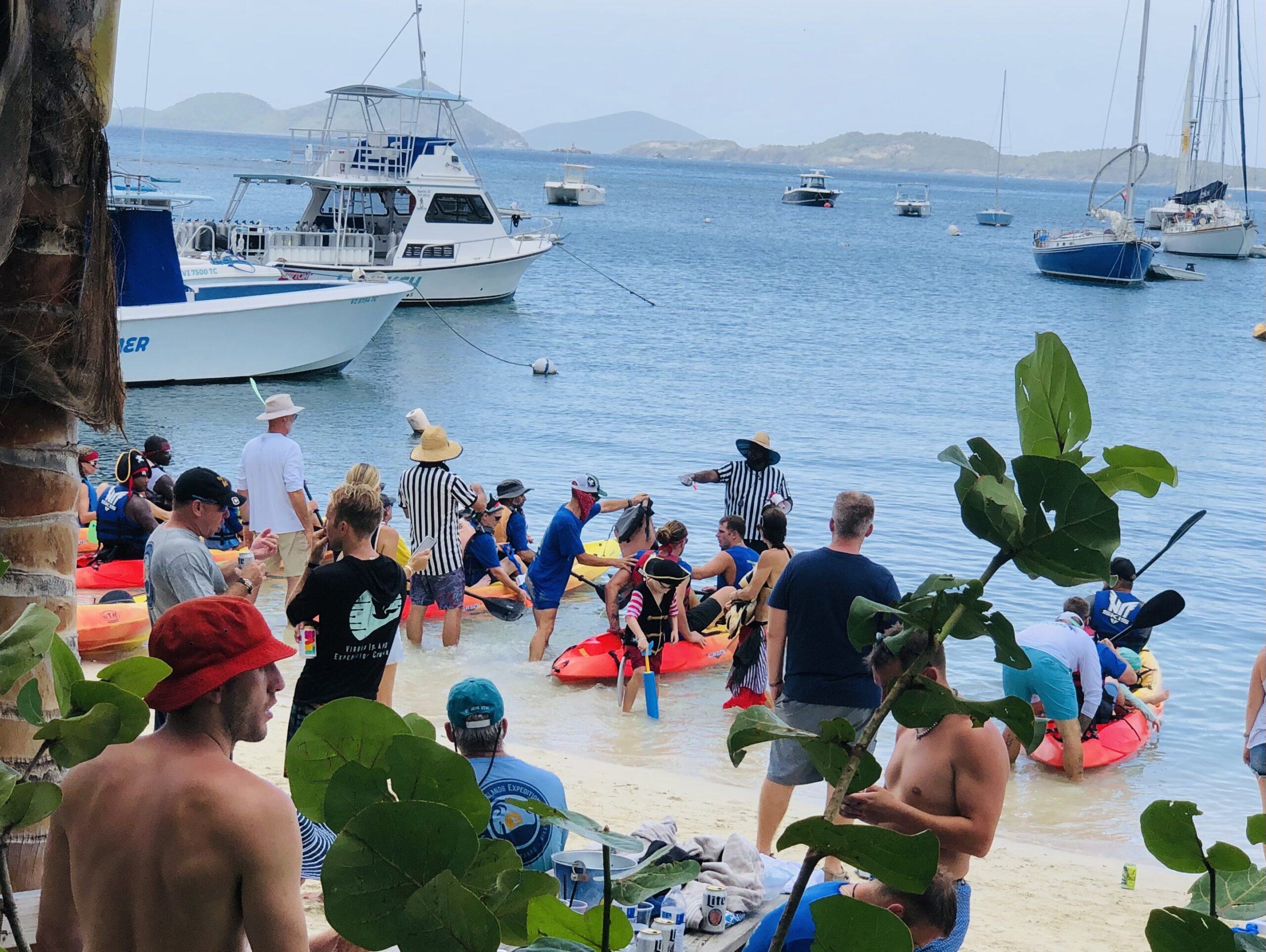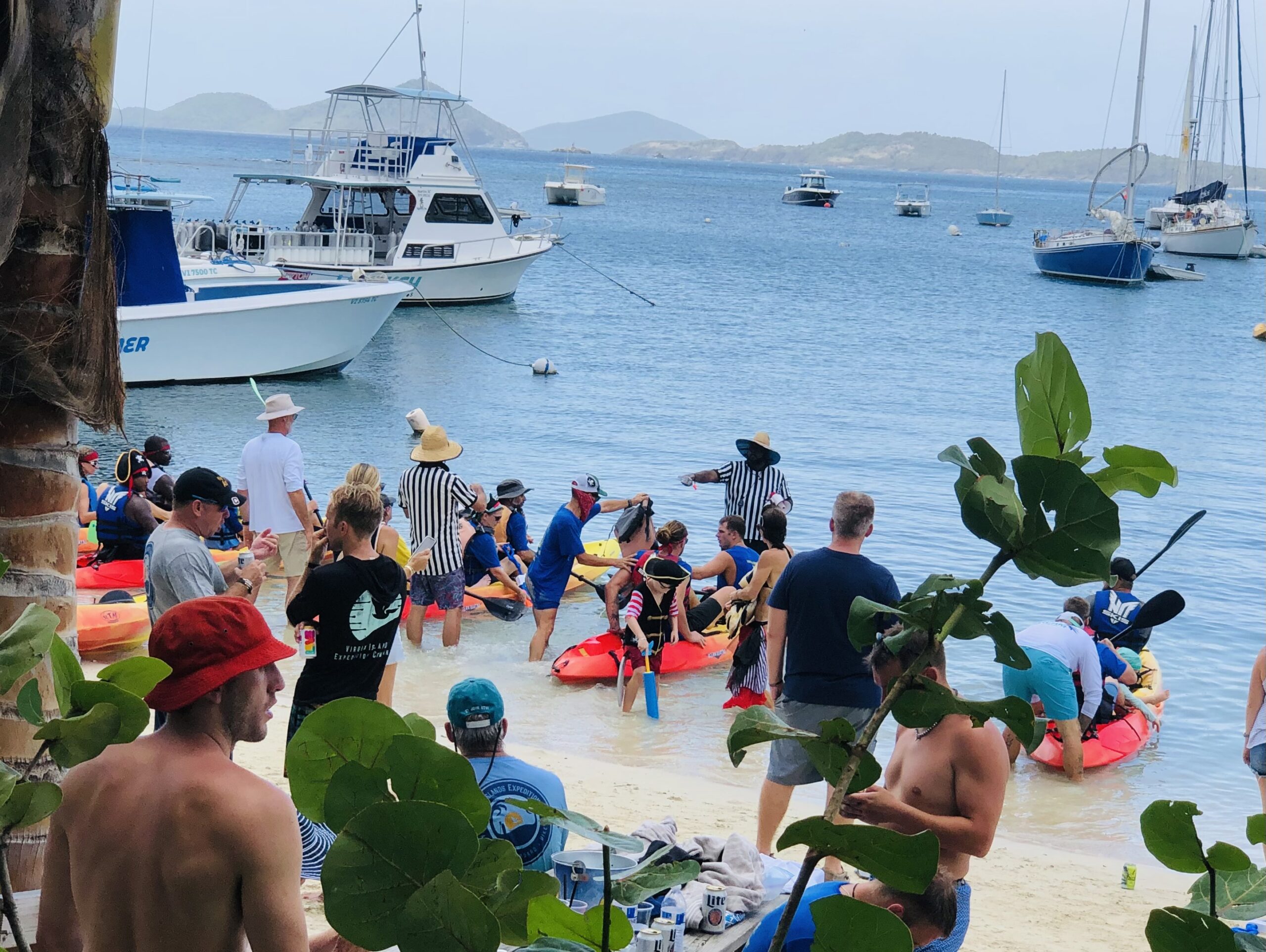 It's been 12 years since supporters of Team River Runner held the first wacky race along the shore of Cruz Bay. River Runner team leader Joe Mornini said he brought a small group of wounded warriors along for Sunday's event.
"We raise money for the (Beach 2 Beach Power) swim, and for a leadership clinic at Cinnamon Bay," Morini said. Army veteran Brian Major came from New Orleans to join the fun.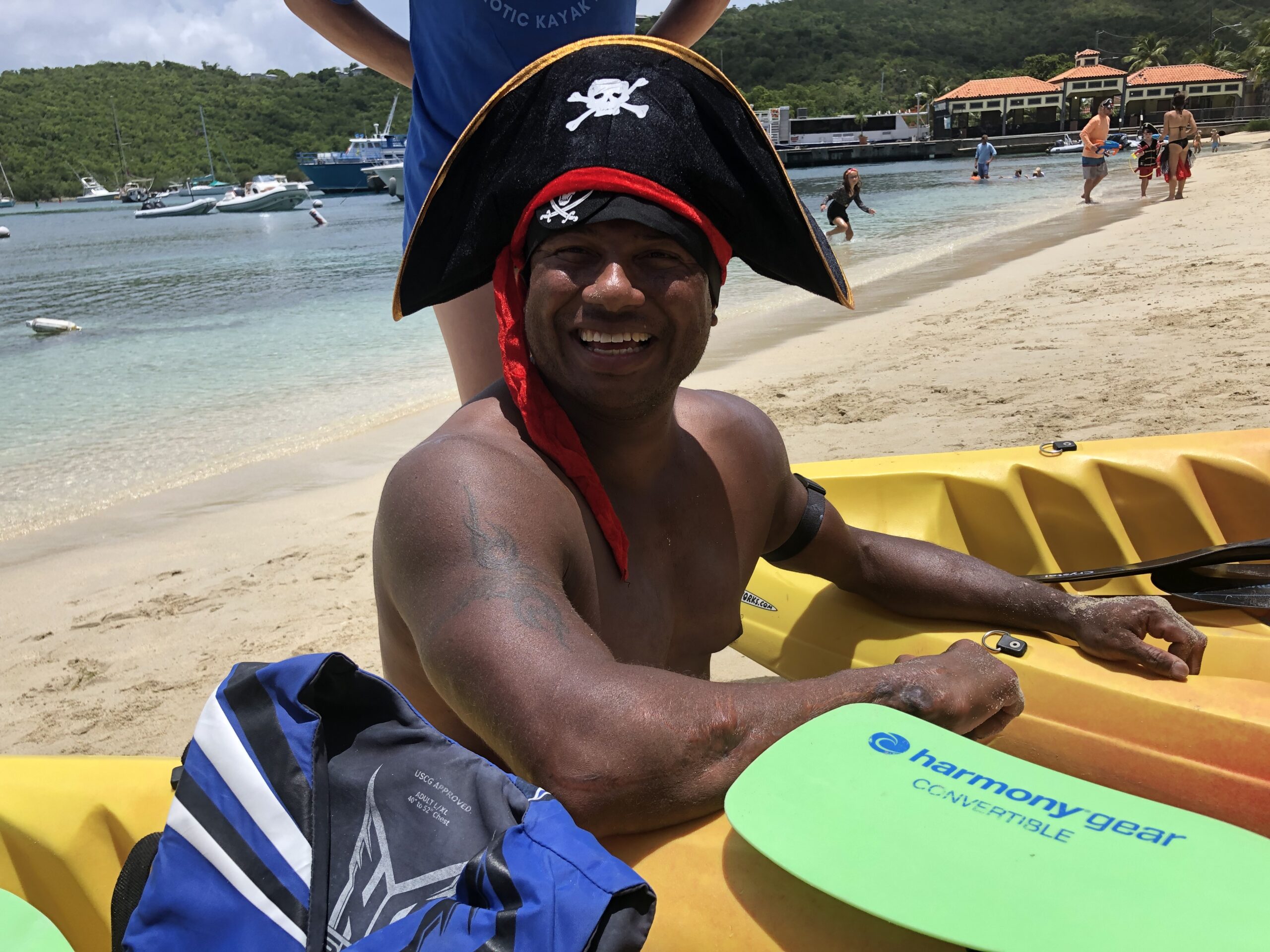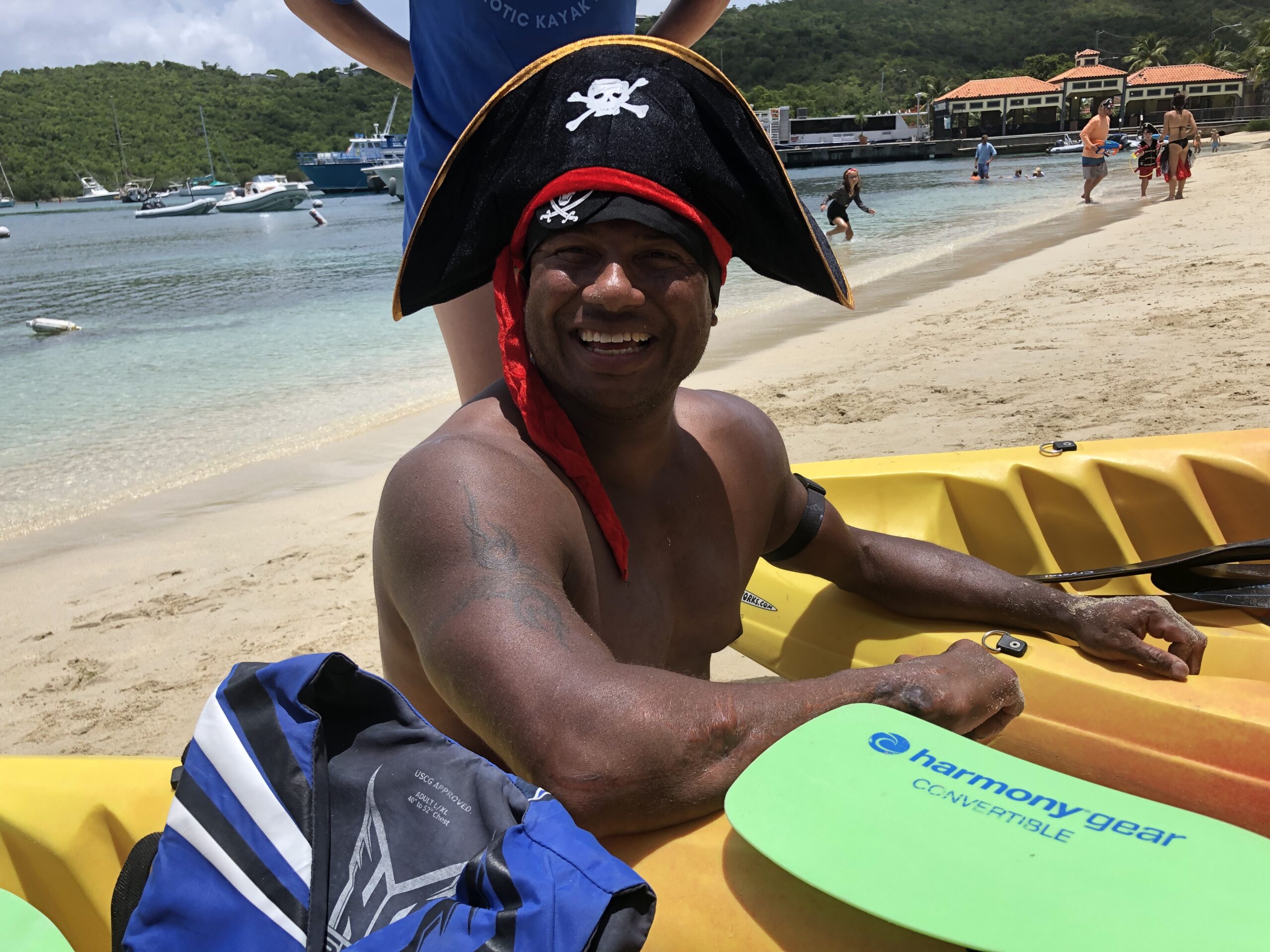 Deejay Adonis and local organizer Kate Farrington helped line up competing teams at the starting line. The winner got to take home the prize paddle.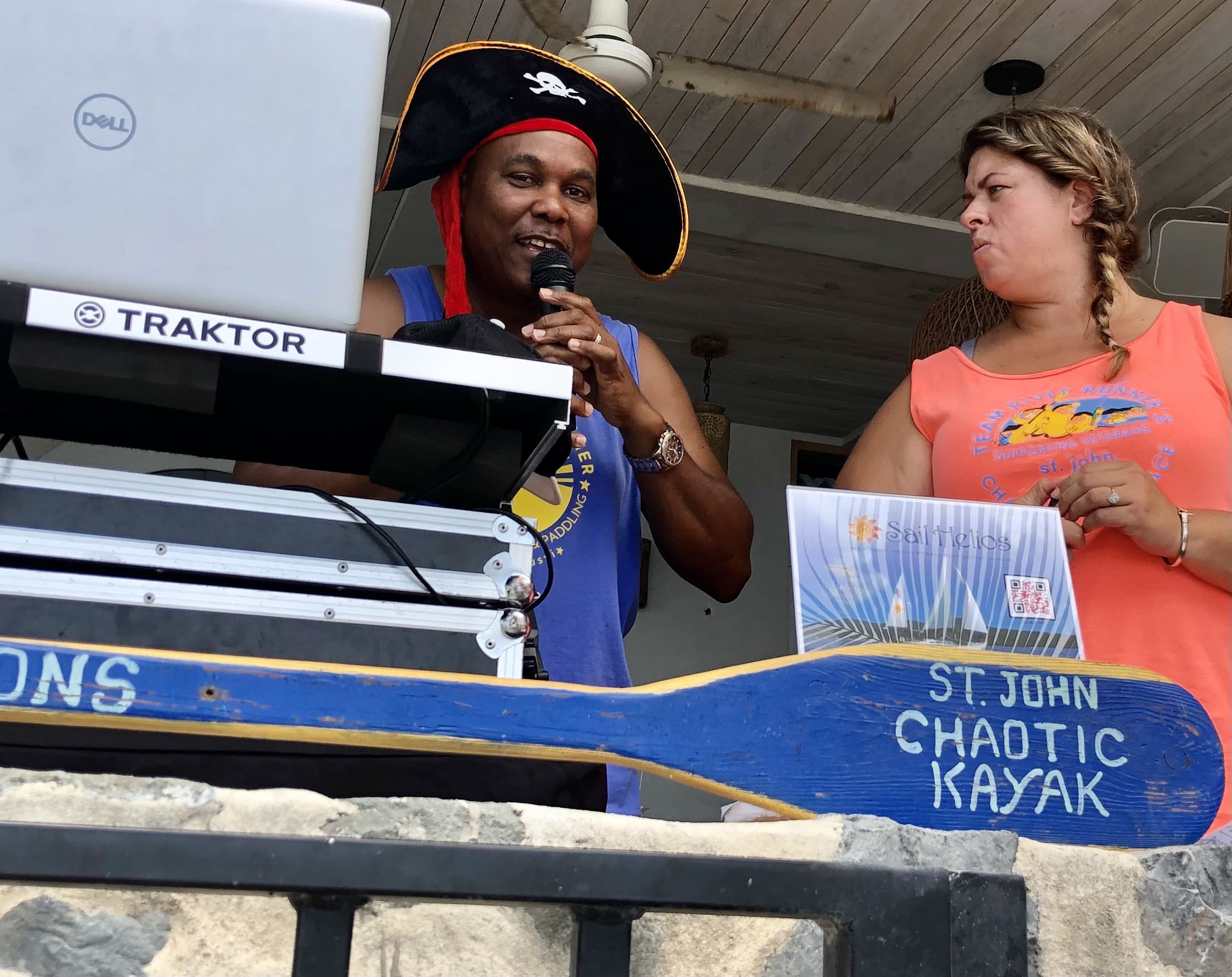 Each team came armed with a squirt gun and raced through a gauntlet of boats with water buckets at the ready.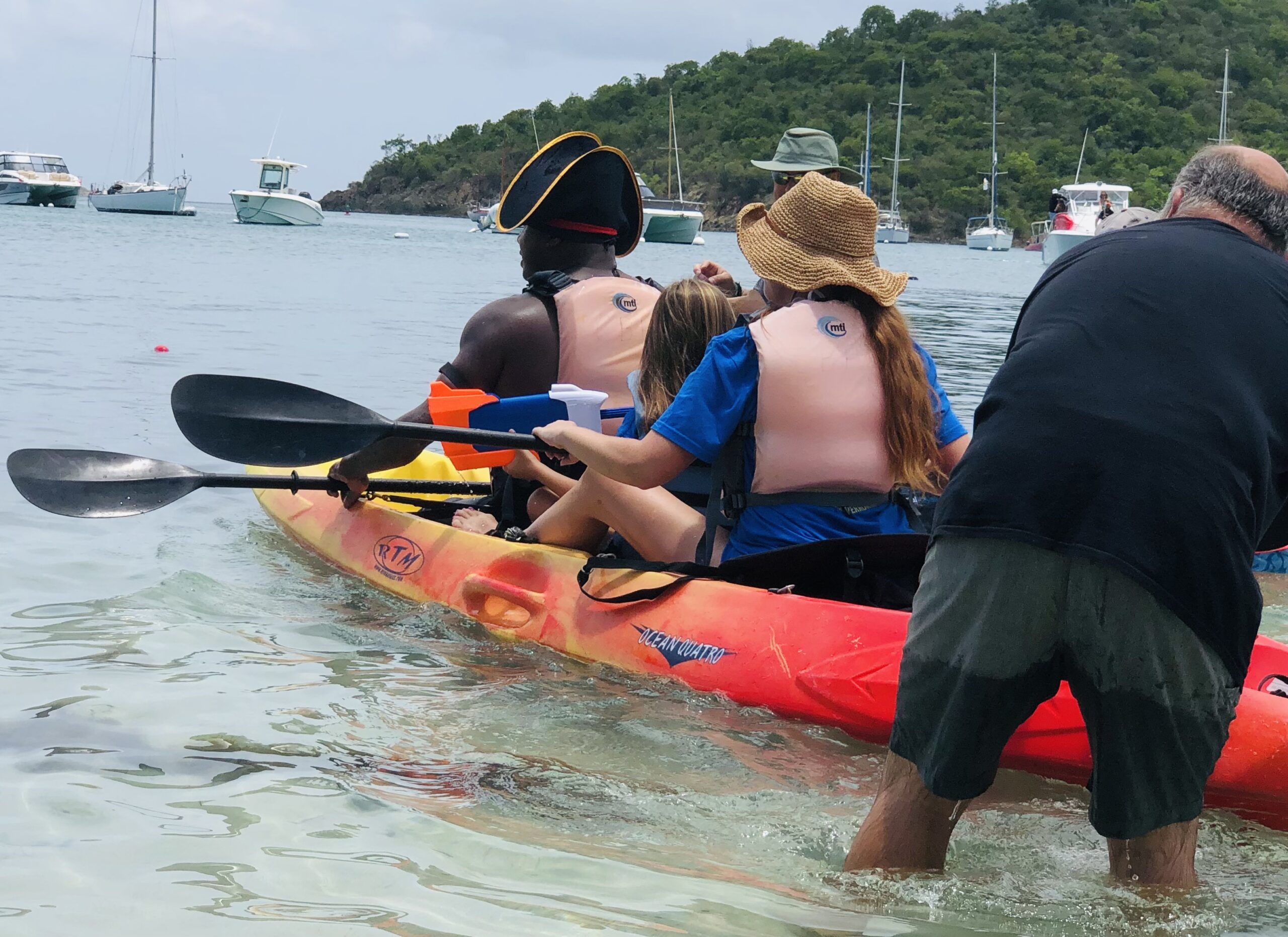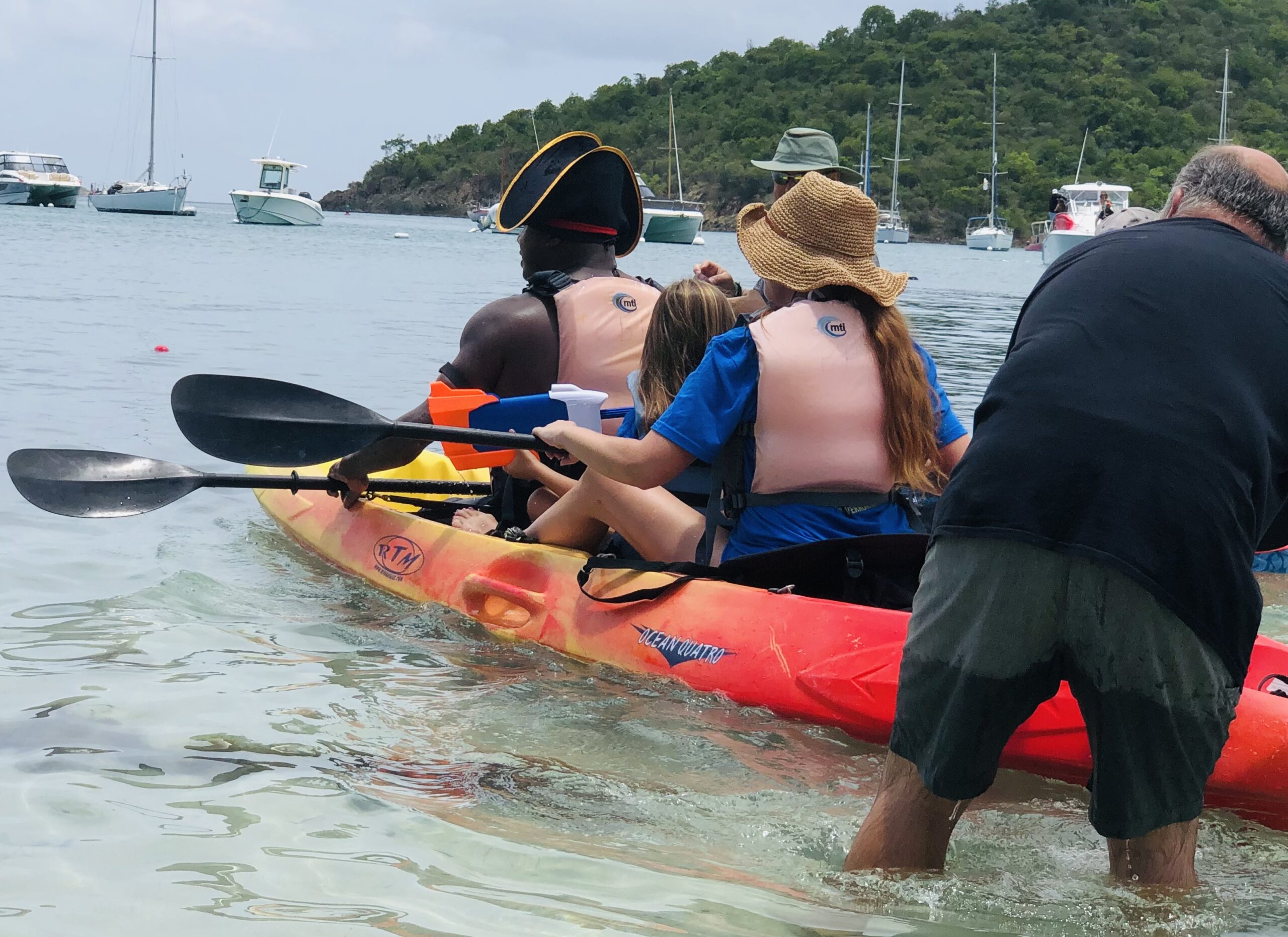 Warrior Queen Lilianna "Joie" Byrd — Miss Veteran America 2022 — came over from St. Thomas, where she lives. Byrd said Sunday was her first Chaotic Kayak. 
"I love the camaraderie," she said.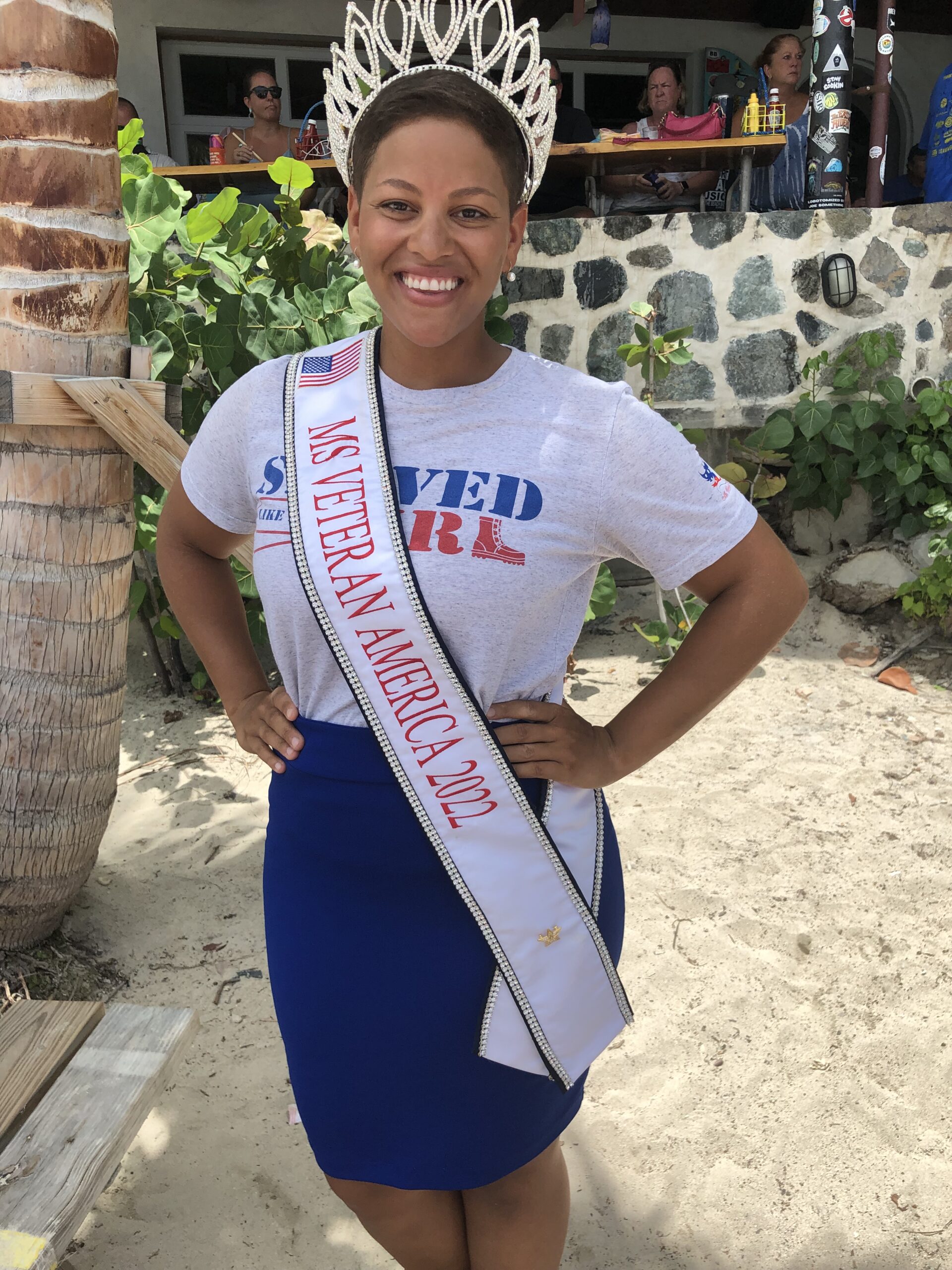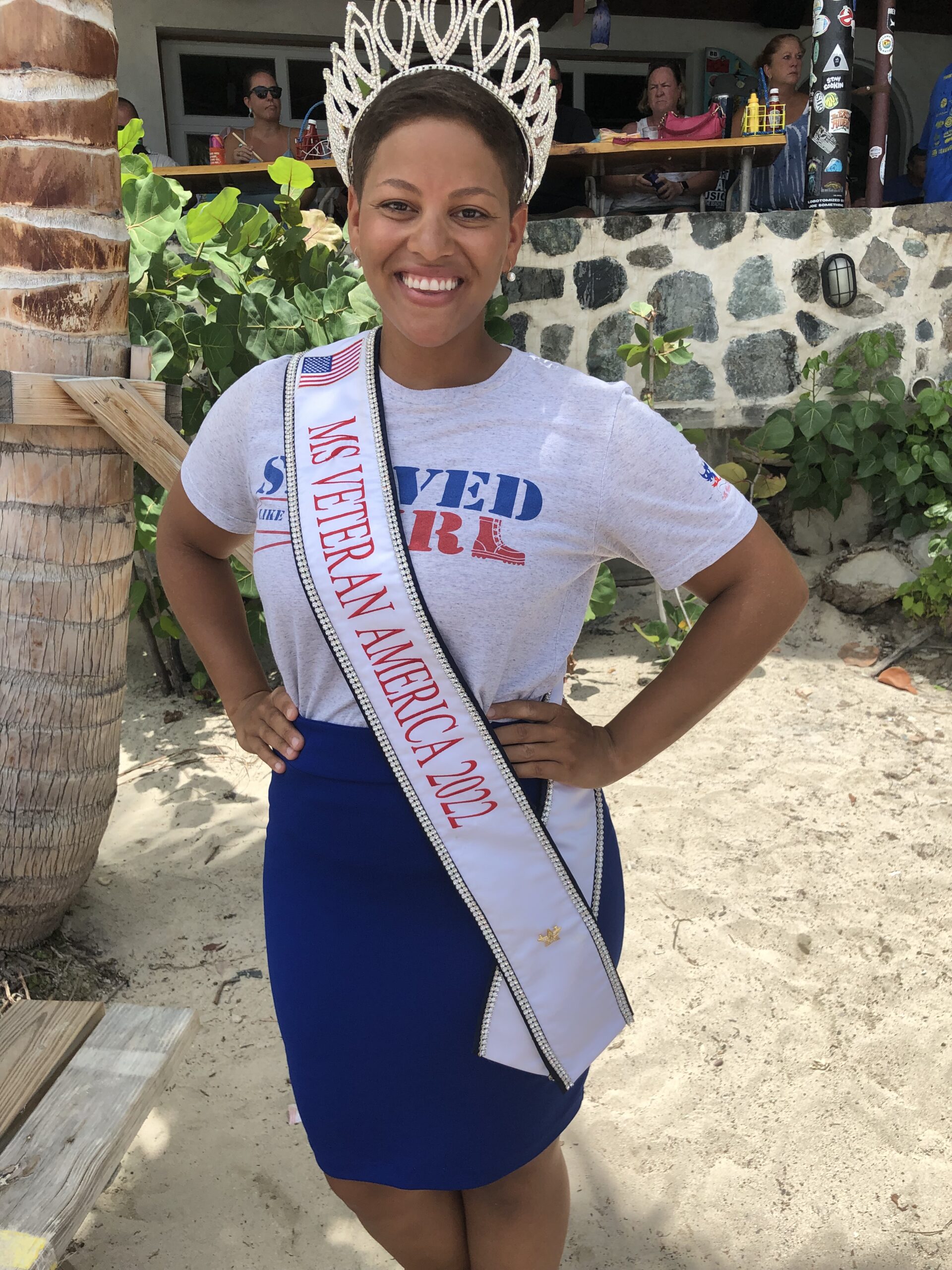 Spectators found their vantage point on the terrace at the Wharfside Village Hotel. Morini and Farrington praised those who bought raffle tickets and beverages and took photos with Byrd to provide additional support.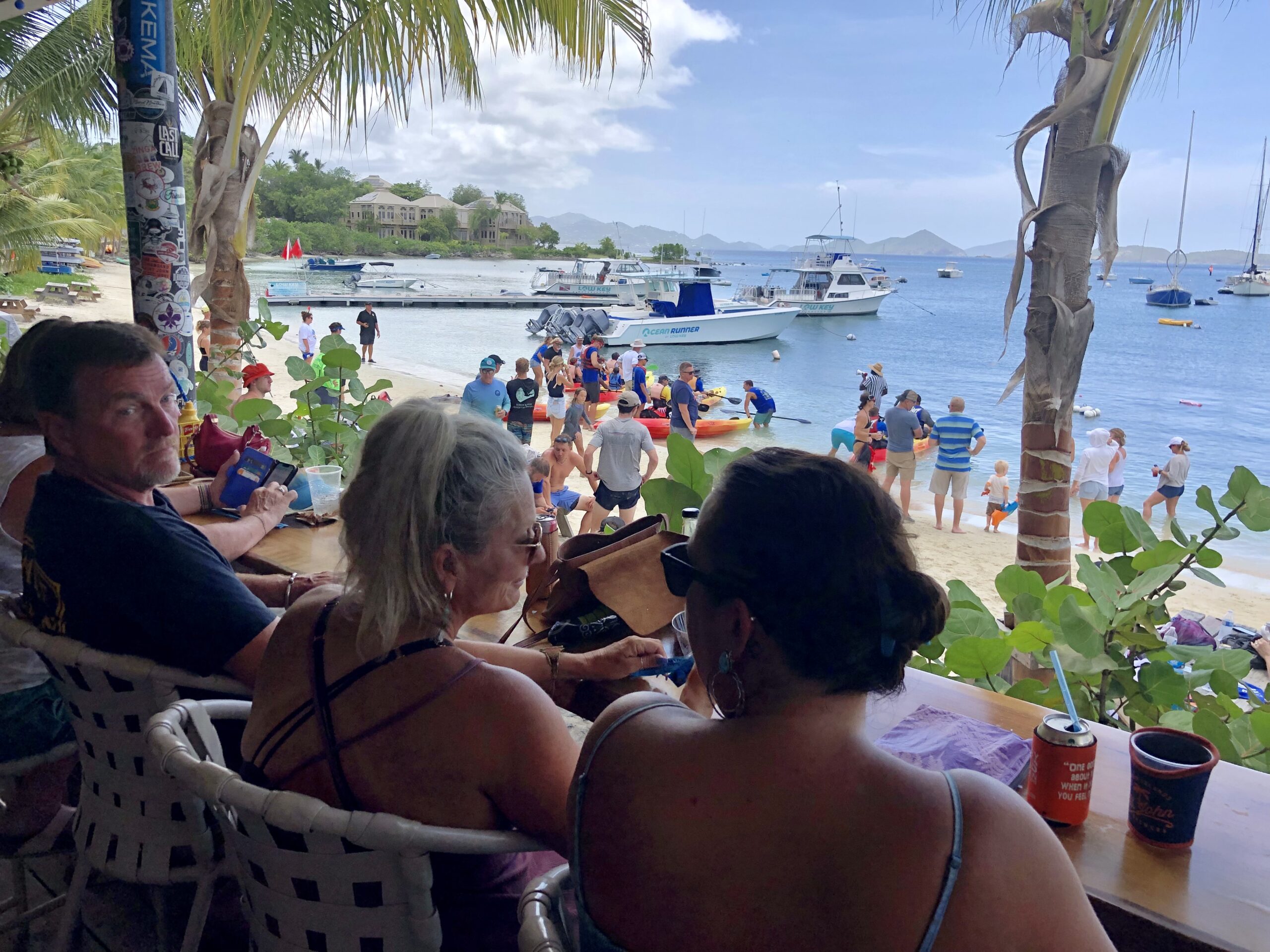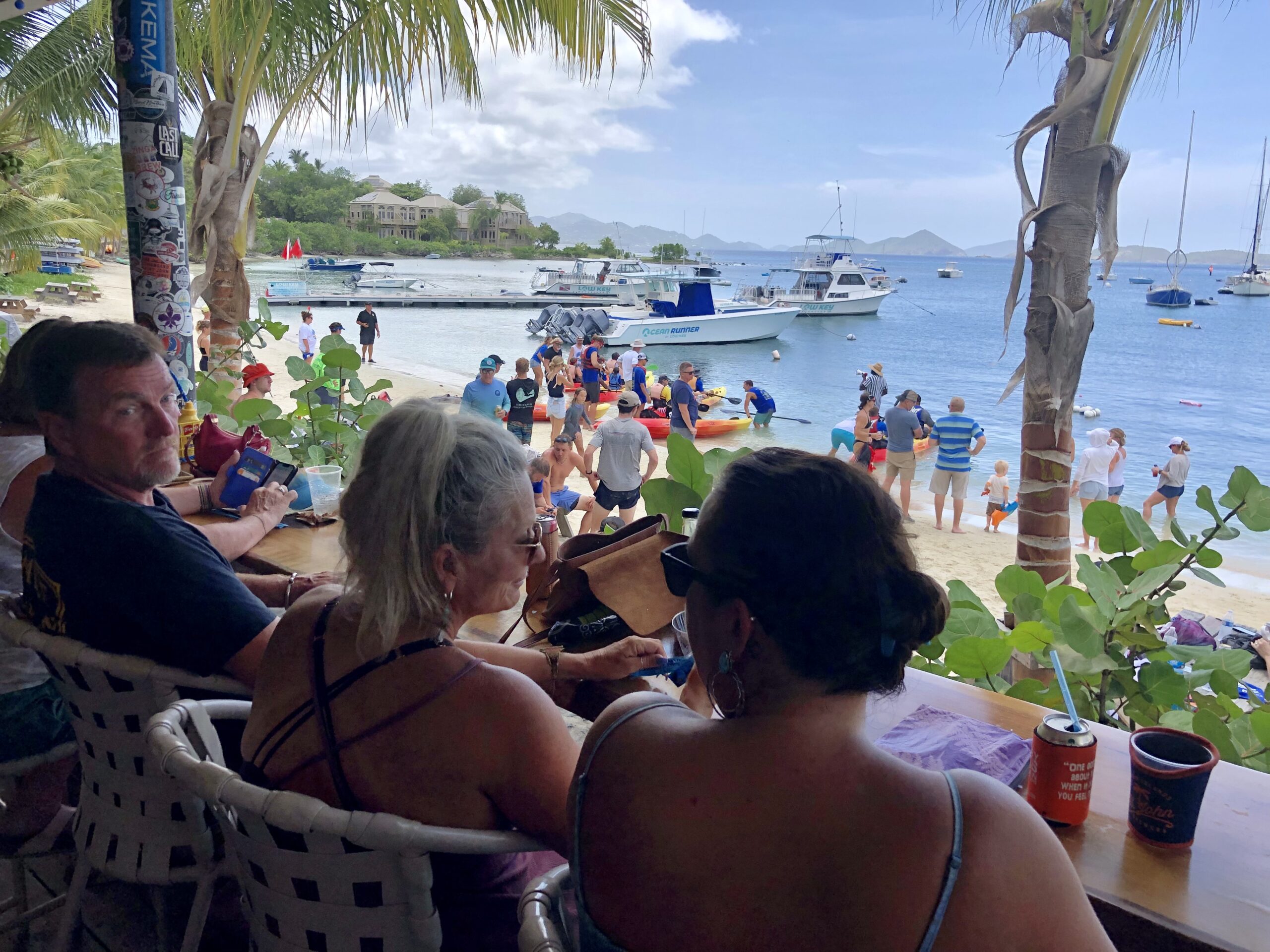 "It was a great week. There were a lot of fundraisers this week, but the community showed out," Farrington said.
Morini said he hopes to have wounded warrior members who have been with the organization for a while link up with disabled vets for the Cinnamon Bay leadership workshop later this year.