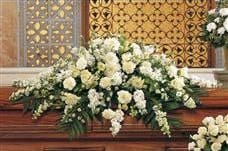 I join the entire Virgin Islands community in mourning the passing of Gloria H. Canegata Waterman, a lifelong educator, pioneer and pillar of excellence. On behalf of the members of my staff, I offer heartfelt wishes for God's strength.
Mrs. Waterman was a woman of service through a number of associations and civic organizations. She was a career educator who served notably as District of St. Croix Superintendent with the Virgin Islands Department of Education and as Policy Advisor to Former Governor Charles W. Turnbull.
As a member of the Department of Education family, I had the opportunity to work with Mrs. Waterman and to witness first-hand the wealth of her knowledge and her dedication and commitment to the people of this Territory, especially our children.
Most recently, in March 2022, members of the 34th Legislature approved Bill 34-0157 – a Resolution honoring and commending Mrs. Waterman for her outstanding years of service to the Virgin Islands community as an educator and public servant and naming the Virgin Islands Department of Education Administration Building on St. Croix in her honor.
We are indebted to Mrs. Waterman for her love and service shown to the people of the Virgin Islands.  Her impact will extend far beyond the period of her life.  I offer a prayer of comfort, strength, and for the gift of God's grace to her family, loved ones, friends, and members of the Virgin Islands Department of Education.
May she rest in eternal peace.