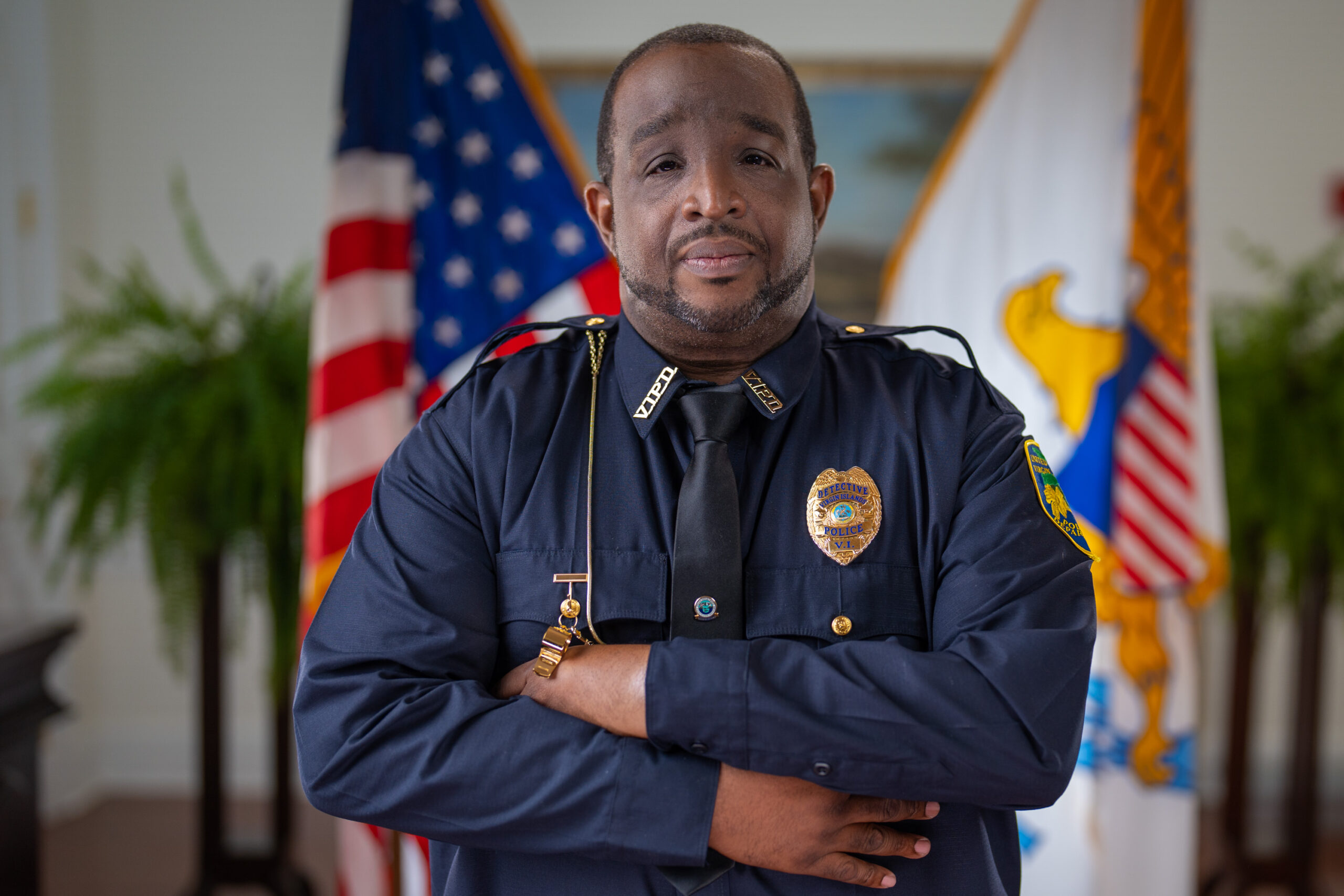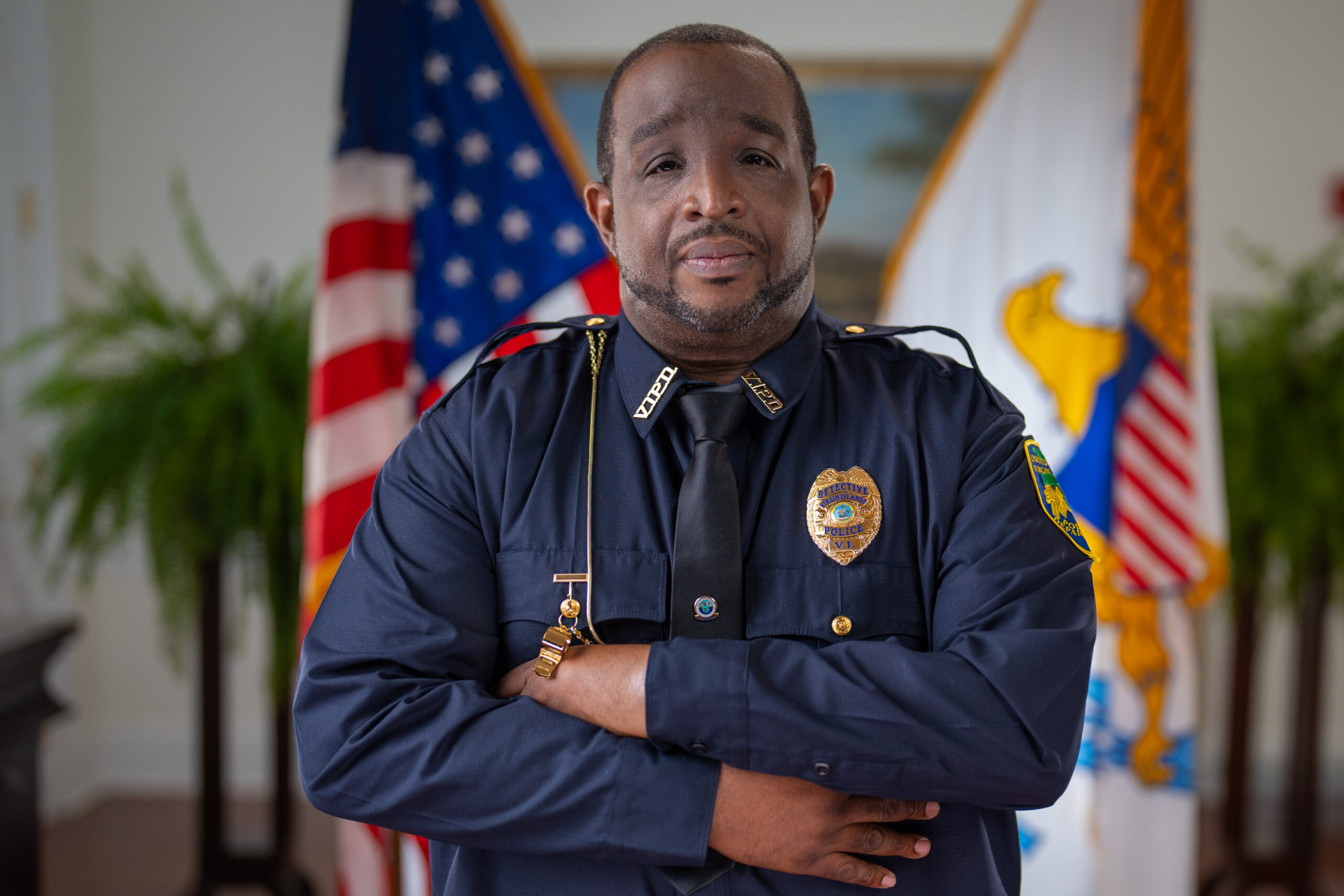 Detective Delberth Ian Phipps Jr., 42, of St. Thomas, U.S. Virgin Islands passed away on Tuesday, July 04, 2023.
He is survived by his parents, Delbert Phipps Sr., and Denise Leader-Phipps; son, Demel Phipps; brother DeShaun Phipps; sisters: Denaesha Phipps, Chalea' Zellner and Chrystal Leader-Potter; significant others and family: Melodi Davis, Monet Davis, Gloria Davis, Murray Morales and Tyrone Davis Jr.; sister-in-law, Jeliah Tonge-Phipps; Great/Grandparent: Beatrice Phipps–Gumbs; aunts: Wendy Leader, Luna Bailey-Riley, Stephanie Robinson–France, Gail Mills, Blondelle Robinson, Barbara Leader, Arlene Leader, Olivia Phipps–Griffin, Agnella Phipps, Karen Williams, Sharmin Henry-Walters, Ernestine Henry–Thomas, Emileta Henry–Jordan, Juliette Henry–James, Lauretta Hughes and Agatha Warner–Simpson; uncles: Kenville Leader, Lester Leader, Adrian Riley, Douglas Greene, Curtis Robinson, Kirtis France, Malcolm Williams, Kevin Mulley, Craig Diaz, Ernest Griffin, Bertil, Valentine, Malvern, Morlon, Kenley and Terrance Henry, Clive Peets, Ivan, and Dennis Jones; great-aunts and uncles: Eileen Aubain, Gwenneth, Cynthia, Carol Robinson, Rosetta Blanchard, Miriam Mills, Mary Phipps-Shelford, Brenda Harris, Bridgette, Jerris, and Paulette Tota, Charlie Blanchard, Carl "Kenny" Tota and Melwyn Shelford, Rudolph Isaac, Desmond, and Tony Robinson; nieces and nephews: Mikaela Wilkinson, Cristal Tonge, Ja'Dyn Ashtin Hawkins-Jackson and Cayson Zellner; cousins: Chori Sabo-Huyser, Christopher Leader, Janel, Nia, Najee Leader, Monique, Tricia, Jermaine, Brittney Griffin. Emannuel, Ambrosia, Inkera Greene, Keiroy Robinson-Browne, Kirsten France, Keiandra, Keianna, Shane, Shaun, Lisa, Aaliyah, and Christian Robinson, Keshawn Williams; godparents: Dwayne Abott Sr., Jay Blash, Rupert David, Eustace Morris Sr. Antonio Matthews, Judith Forbes, Leslie Harris; special friends: Vernon Carr, Amy and Danton Durant, Laney Millin, Vernon Callwood, Verdel Callwood, Vince Callwood, Shane Samuels, Ja'Nay, Ja'Nell, Melvin Forbes Jr., Shikima Rhymer, Jamie Serrano, Chanise Potter, Tamia Freeman, Shenell Weeks, Yordona LoBlack, Jonathan Rey, Vivian Newton, Dante Joseph, Jimmy Boynes, Joseph Williams, Kareem Richardson, Cecil Forbes, Jahbari Brown, the Love City Riders, the C.A.H.S. Class of 1999, the Police Class of 2016, and many more family and friends too numerous to mention.
Detective Phipps was preceded in death by brothers Delano Jackson and Dian Phipps; Great/Grandparents Joyce Blanchard Leader, Wycliffe Leroy Robinson, George Ariston Gumbs, Alfred Henry, Henry Blanchard and Frances Tota; aunts Eurania Henry-Burke and Darrel Henry; uncle Keith Robinson; and godparents Alexia Callwood-Azille and Emelda Fredricks.
Detective Phipps will lie in state at Government House on Friday, July 28, 2023, from 11 a.m. until 3 p.m. The second viewing will be held on Saturday, July 29, 2023 at the University of Virgin Islands Elridge W. Blake Sport and Fitness Center from 9 a.m. until 10 a.m. The funeral service will begin promptly at 10 a.m. Interment will follow after the service at the Western Cemetery #3.
Expressions of sympathy to the family may be made online at www.turnbullsfuneralhomevi.com. Professional services have been entrusted to Turnbull's Funeral Home and Crematory Services, 3815 Crown Bay, Suite 10, Charlotte Amalie, St. Thomas, U.S. Virgin Islands 00802.