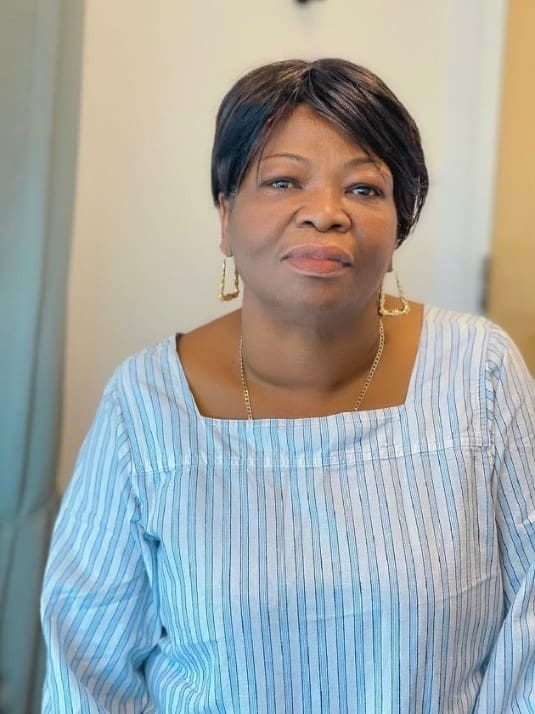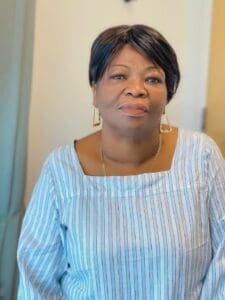 Corine Mercedes Messer Milligan of Estate Stoney Ground, Frederiksted, transitioned into eternal life on May 13. She was 67 years old.
She was preceded in death by her mother, Gloria Burke; father: Christian V. Messer, Sr.; sons: Aubrey A. Milligan Jr., also known as "Shaco;" and sister, Lurene C. Messer.
She is survived by her daughters: Adrina Milligan Thompson, Ana Maria Rivera, Joy Christian, Shamoya Prince and Andrea Christian; sons: Winston "Bosco" Gomez, Yauncey Milligan, Sr., Kenox Lee Plante and George Parrish Richardson; grandchildren: Quenisha Hendrickson, Yaunika Milligan-Joseph, Sharika "Indica" Milligan, A'Nya Milligan, Channicia Milligan, ZaR-Riah Joseph, Latisha Mills, Lanequa Simmonds, Shakiya Simmonds, Keymora Moolenaar, Zaniyah Prince, Zenee Christiansen, Jendayi Williams, Jeniqua Encarnacion, Kenyatta Milligan, Yauncey Milligan Jr., Kenobe Milligan, Saiedi  Milligan, Shan Milligan, Douglas D'Nye Thompson, Jah'Nye Thompson, Anthony Worthington, Shaeem Clouden, Jamen Brathwaite, Jacob Gallman, Omarion Joseph, Channoy Milligan, Channeal Milligan,  Kahlid Medina, Shackwon Milligan, Shacoy Milligan, Khenoi Milligan, Shanoi Milligan, Quadeem Clark, Dale Peters, Anquan Johnson, Jahnoi Barnes, Patterson Alleyne Jr.,  Sheynyce Alleyne, Dionte Gomez and Demari Milligan; great-grandchildren: King Hendrickson, Nicholas Joseph, Yauncey Milligan III, Yansel Milligan, Legend Milligan, Kei'Lanie Milligan, Kendi Milligan, Patterson Alleyne Jr. and Sheynyce Alleyne; sisters: Catherine Messer, Nichole Petrus and Chris Meyers; brothers: Almeric Messer, Christian Messer Jr. and Sheldon Messer; nieces: Zahra O'Reilly-Bates, Kidejah Messer, Diamond Ritter, Deidre Ritter, Olivia Messer-Dickinson, Octavia Messer, Nicole-Marie Messer; nephews: Rahkim Messer, Abijah Messer, Quindell Messer, Raymond O'Reilly Jr., and Masoy Milligan; great-nieces: Ary Messer, Kimora Messer, Sienna O'Reilly, Raydija O'Reilly, Jahdira O'Reilly, Diradah O'Reilly, Jahnyra O'Reilly; great-nephews: David Messer Perez, Fabien Messer-Perez, Dylan Ritter-Gittens, Sebastian Messer, Kenneth Messer and Richard Ramir O'Reilly; aunt, Clarissa Messer Petersen; adopted children: Nerene Anthony-Prince, Midre Cummings, Kayshun"Shambo" Brown, Alfred "Freddy" Mathias, Adika Rivera, Kareem "Tugis" Liburd, Debra Alleyne, Quincy "Q" Rivera, Osanna Santiago, Christopher Alfred, Shakima and Nakima Simmonds, Keishia and Aisha and Ara Milligan, Akia Rush, Kalina and Kareef Richardson, and Aubrey Milligan III; daughters-in-law: Sharika Farrelly-Milligan, Jasmin Giles; son-in-law: Douglas Thompson, Jr.; brothers-in-law: Magella "Savida" Milligan Jr., Kenneth Milligan and Raymond  Milligan; sisters-in-law: Sylvenita Brooks and Delorette Johannes; soul sisters/brothers: Janet and Winston Nelson, Allison Ramos, Wendell Parris, Bernadette Williams, Sandra Heywood, Marcia Milligan, Arlene Penn, Gladys Miller, Joy Lewis, Pamela Harris, Doreen Hansen, Tricia Taylor, Oliver Williams, Leatrice Andrews; godchildren: Jelani Ritter, Kareem Brann, Hugo Greenidge, Kai Parris, Ajani Plante, Djani Plante, Themal Lake, Raybourn Nesbitt, Kevin John and Angelo Bernard Jr.; special friends: James Hodge and  family, Palmira and Anthony Mills,  Dawn "Sunshine" Bradhurst and family, Eleanor Sealey and Heywood family, Partrice Canton and family, Magarita "Rita" Harris and family, Emit Fludd and family, Rochelle Brown and family, Allison Ramos and family, Alice Brown and family, Antonia Leon-Hippolyte,  Rupert and Cicelyn Alexander, Norma White, Mizelle Bastian, Magdalia Neives, Helen and Dorothy Joseph and family, Denise Edwards and Family, Esther Theodore & Family, Mureen Hill, Reynaldo Alicia, School Lunch Coworkers, Daphne Mason…and many more special friends, too numerous to mention; cousins and other relatives: Brenda McIntosh, Lydell Shaw, Gladys Miller and family, Anna C. Thompson, Aminah Saleem, Joan Felix, Wanda Morris, Valerie Petersen, Violet Petersen, Kenny Gittens, Mangolia Fitzgerald, Erna Lunch, Grete "Patsy" Garcia, Laurel Hecker, Jennifer Njoye, Winfield G. James, Gustav A. James, Wayne A.G. James, Carl Michael James, Lionel A. Messer, Jr Carol Burke, Carolyn Burke, Maureen Burke-Ventura, Denise Jacson, Crystal Burke, Robert Burke, Dr. Glenwood Charles, Avilda  Messer Branch, Vincent England, Emily Westby, Leroy Woodrup, Hyacinth Regis Powell and family, Fred Essanason and Wilfred Woodrup; as well as other relatives and friends too numerous to mention.
A viewing will take place at 9 a.m. followed by a funeral service at 10 a.m., Friday, June 9, at St. Paul's Anglican Church. Interment will b at Frederiksted Cemetery.