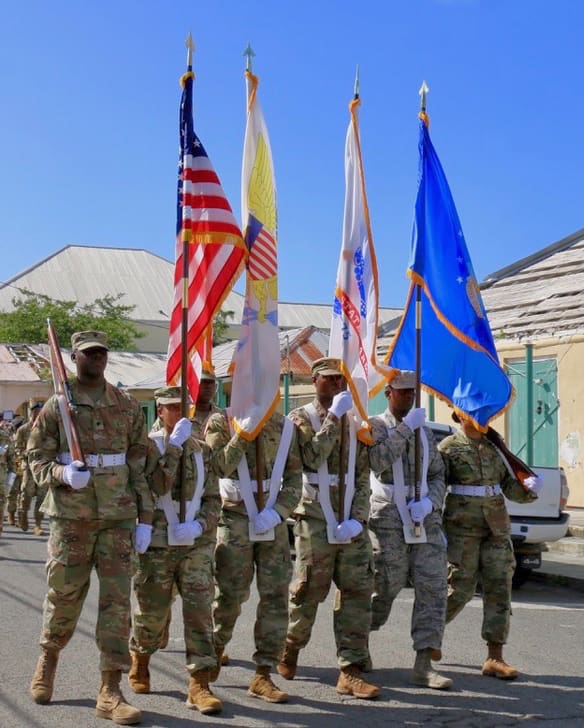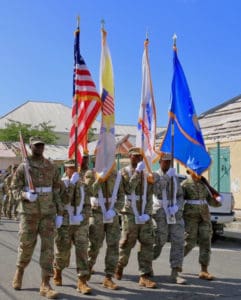 The Virgin Islands Army National Guard will be celebrating its 50th anniversary on Oct. 19. Nearly 50 years ago, the VI Army National Guard was created through an act of Congress sponsored by Ron de Lugo, who was the territory's first delegate to Congress.
This celebration is a tribute to the remarkable people who have contributed to the establishment and devoted their lives to serving and defending our nation and territory over the past 50 years.
We cordially invite the community to join us on a "Journey Through 50 Years of Service," where we will commemorate some of our most significant events and recognize the individuals who have played a pivotal role in our community." –
Information on scheduled events and activities will be published at a later date.
Guardians of the Eastern Front
Capt. Marcia C. Bruno
State Public Affairs Officer
Virgin Islands National Guard
marcia.c.bruno.mil@army.mil  mailto:marcia.c.bruno.mil@army.mil\
340-712-7750 (office)
340-642-1482 (mobile)
Check out our official sites
DVIDS: https://www.dvidshub.net/unit/VING-51PAD
Website: https://vi.ng.mil/