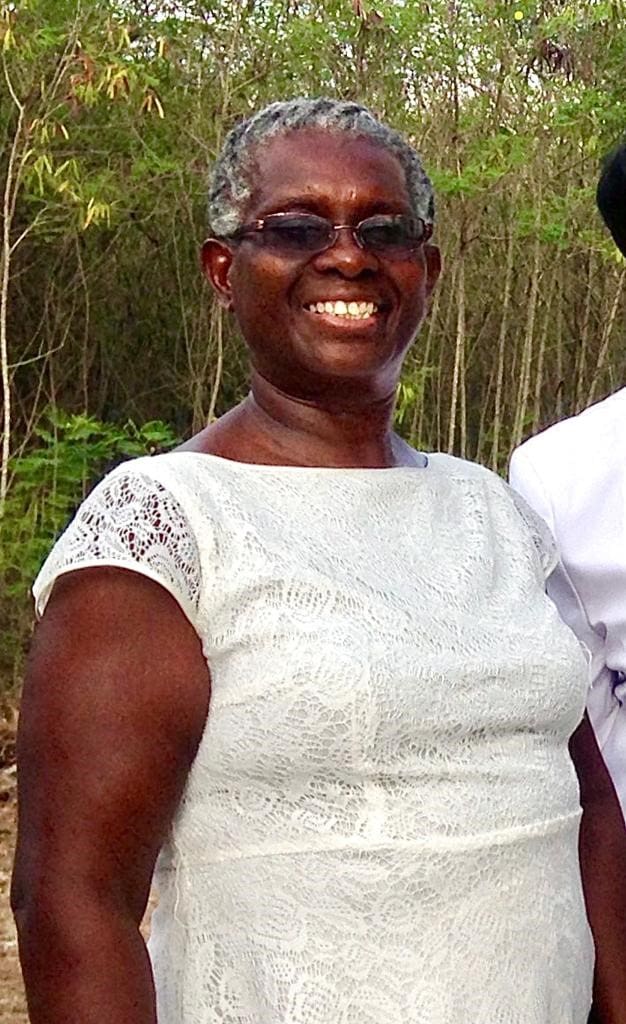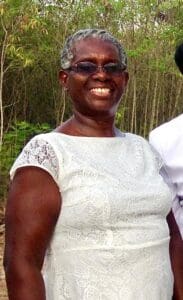 Gloria Fluoretta Neale-Felix of Estate Montpellier, Christiansted, St. Croix, transitioned into eternal peace on April 23. Gloria was born on the island of Nevis, WI, and moved to the island of St. Croix at 18. She was 69 years of age.
She was a business owner and farmer for over 30 years and was widely known for selling fresh fruits, vegetables, local drinks and plants across from 2+2 in Estate La Grande Princess as well as Strawberry, LaReine and Sunny Isle. Gloria was an active participant in the St. Croix Agricultural and Food Fair every year for almost 30 years and won Farmer of the Year in 2004. Gloria was known for her love of Jesus Christ and for helping everyone in need. Her love, prayers and encouraging words will live on in everyone she'd encountered.
She was preceded in death by her parents: Benjamin and Emily Neale; her husband, Denzil Felix; her sisters: Camelita Neale, Alecia Neale and Gweneth Neale; her brothers: Samuel Neale and George Neale; her grandson, D'Mani Felix; her great-granddaughter: Genesis Artis Felix.
She is survived by her daughters: Joanne Moreland, Leanora Felix, Lecia Felix, Leria Felix and Love Felix; sons: Reginald Donovan, Denzil Felix, David Felix and Derrick Felix; sisters: Pearline Neale, Henrietta Charles and Isilma Daniel; brothers: Timothy Jeffers, Godfrey Neale, grandchildren: Louis Stockley Jr., Ayana Moreland, Megan Donovan, Daniel Felix-Chandler, Juelisa Felix, Shelyse Felix, Ale'Jsha Felix, D'Nyra Felix, D'Nari Felix, N'Stasia Felix, DiJade Felix, DeJai Felix, DaJireh Felix, DiJamore Felix, Azulah Felix, Caelee Richards, Jaylan Johnson, Ray'Hiem Browne-Felix, Jah'Barri Felix, Jah'Siah Felix and LéNia Felix; great-grandchildren: Joshua Stockley, Jada Stockley, Jayden Stockley, Amazi Felix, Kaylani Felix and Legend Felix; sister-in-law, Cynthia Jeffers; brothers-in-law: Wigley Daniel and Sylvan Richard; and daughters-in-law: Jennifer Felix and Desra Felix.
Other close family and friends include Bishop William Industrious, Pastor Angela Rawlins and the Christian Unity Church family, Visionary Eleanor Estrada, Apostle Mona Barnes and the City of Refuge Worship Center family, Pastor Clive and Ionie Williams and the Evangelistic Pentecostal Church family, Pastor Wrensford and LaToya Ault, Pastor Dorothy Edwards, Dr. Wilbert Williams and family, Claudette Vanterpool and family, Everad Felix and family, Cynthia James and family, Alexandra and Francilia Hinkson and family, Helen and Melvin Tyson, John Guiterrez, Genna Benjamin, Ermine Herbert, Jennifer Richards, Ramona Symister, Francisca Aska, Katherin Martin, Madeline Roberts; and other relatives and friends too numerous to mention.
Special thanks to Pastor Wrensford Ault and family, Pastor Dorothy Edwards, Pastor Clive Williams, Alexandra Hinkson, Ramona Symister and Fransisca Aska for all their help and love on April 16.
Funeral services will be held on Wednesday, May 31, at the City of Refuge Worship Center in Estate Barren Spot with viewing from 9 a.m. and Home-Going service following immediately at 10 a.m. Interment will follow at the Kingshill Cemetery.
Funeral arrangements are entrusted to James Memorial Funeral Home Inc.