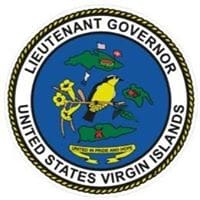 The venue for the Real Property Tax Auction Sale for the District of St. Croix on Tuesday, May 30, and Wednesday, May 31, has changed to the St. Croix Educational Complex Auditorium. Participants are advised of the location change of the auction which will begin at 8:30 a.m. on both days.
The Real Property Tax Auction Sale was previously scheduled to take place at the University of the Virgin Islands Great Hall. A new venue was secured to accommodate the large number of registered participants. Registration continues to remain open for interested persons to participate in both auction dates. Auction participation requires in-person attendance at the scheduled auction events.
Any person who intends to participate in the auction must register with the Office of the Tax Collector prior to the event, preferably by completing and submitting an Auction Registration Form along with a Credit Card Authorization Form to the Office of the Tax Collector. Forms can be accessed online at https://propertytax.vi.gov.
Registration can also be completed in person at the Office of the Tax Collector, located either on St. John at the Islandia Building; St. Thomas at the Nisky Center; or St. Croix at the Leroy Quinn Finance Building, Sunny Isle, St. Croix.  The fee to register prior to the auction is $50. The registration fee on the day of the auction is $200. Same-day registration payments can be made by money order or certified check.
An updated Real Property Tax Auction Listing can be accessed on the Office of the Lieutenant Governor's website at https://ltg.gov.vi and in Virgin Islands newspapers of general circulation both in print and online.
Once a property is published for auction sale, the opportunity to begin a payment plan expires.  To remove a property from the auction sale that has been scheduled and published, full payment of outstanding taxes, penalties, interests, sewer fees and administration fees must be made by 3 p.m. on May 29.
If there are additional questions, contact the Office of the Tax Collector at 774-2991.