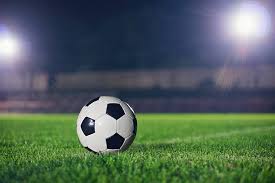 The U.S. Virgin Islands Soccer Association's (USVISA Senior Women and Men National teams will be in action during the Fédération Internationale de Football Association (FIFA) international match windows of September, October and November 2023.
The women are competing in qualifying matches for the first-ever Confederation of North, Central America and Caribbean Association Football (CONCACAF) W Gold Cup. The men are competing in the third edition of the CONCACAF Nations League (CNL). Both tournaments will be played in a three-league format. Forty-one men and 35 women senior national teams are distributed into leagues and then groups based on their current Concacaf ranking. The women are ranked 25th of thirty-five and the men are 40th of forty-one.
The men are in League C, Group B with Aruba and Cayman Islands. The ladies will face their League B, Group C opponents Grenada and Bahamas.
With the home and away format, USVI Soccer fans will be able to attend home games at the Bethlehem Soccer Complex on St. Croix. When the fixture is released, each team will be scheduled to play four matches by the end of 2023. Both teams aim to finish in first place and be promoted to the next higher league.
For more information on USVI Soccer Association programs, sponsorship or to volunteer, contact the USVI Soccer Association office at 719-9707 or email USVISA at usvisoccer@gmail.com. Follow the association on Facebook at USVI Soccer Association