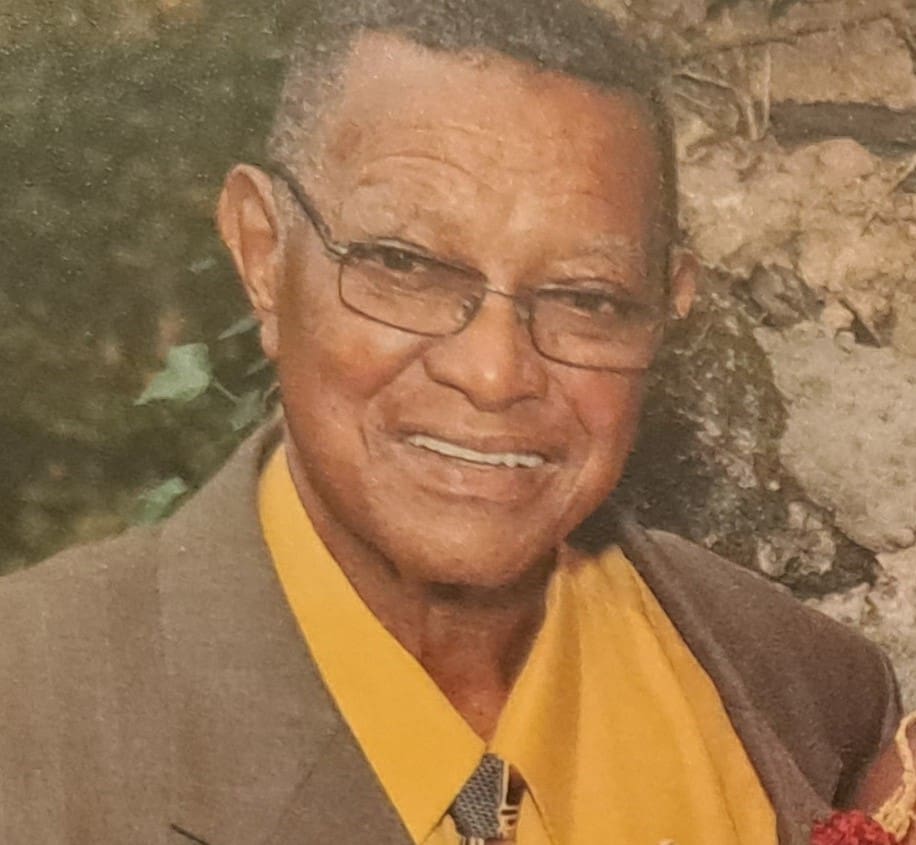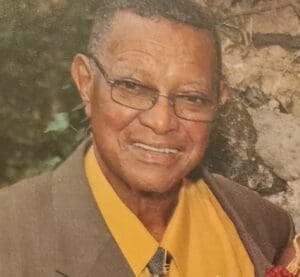 Leon Battiste died on April 29 in Georgia. He was 78 years old.
He was preceded in death by: his mother, Marianna James Battiste; father, Leon Lauritz Battiste; sisters: Joyce Clarke, Dr. Doris Battiste, Doloris Colman and Leoniece Battiste; and brothers: Reuben Williams and Ira Battiste.
He is survived by his wife, Nieta E. Battiste; daughters and in-laws: Lavorn Cecelia Battiste, Laurel Maria Battiste-Brady (Glen Brady) and Lina Battiste-Martin (Charles Martin); sons and in-laws: Leon Lawrence Battiste(Amazia Francis) and Lucien Austin Battiste Sr. (Amy Battiste); brother and in-law, Alvin Battiste (Patricia Battiste); sisters and laws: Beryl Battiste, Rose Battiste-Moore (Levi Moore), Amy VanderBreggen (Kenneth Vander Breggen), Marie Battiste, Leona Battiste Marks (Randolph "JJ" Marks) and Deborah Battiste- Mallory (Michael Mallory); adopted sister, Eugenie LaFranque; and grandchildren: Renelle Stephens, Rashaun Stephens, Rena Stephens, Renald Stephens, Jamia Battiste, Khadejah Battiste, K'shana Battiste, Tyriik Battiste, Kelisha Gosa, Lucien Battiste Jr. and Jaden Lewis.
He is also survived by nieces: Denise Battiste, Michelle Fontaine Pierre, Euranie Battiste, Stephanie Richards, Elma Brunson, Fern Clarke, Beverly Clarke-Hodge, Joycelyn Petersen, Cyd Williams, Cherisma Stratton, Charmaine Battiste- Joseph, Keya Battiste-Romney, Kenya Donadelle, Cecelia Braxton, Carmenlita Colman, Marion Hilis Colman and Janeal Marks; nephews: Walter Battiste, Duran Fontaine, Juville Fontaine, James Battiste, Roy Battiste, Rudolph "Rudy" Clarke, Clarence "Junie" Clarke, Alvin (Ali) Battiste, Jason Mercer, Keryn Donadelle, Randolph (Randy) Marks, Anthony "Tony" Benjamin and Andre Burgess; and great-grandchildren: Willis Pinney Jr., Rekai Pinney, Raynaea Stephens, S'Jai Simmonds, Jeremiah Thomas, Tyriik Battiste II and Tyrii Battiste.
Other survivors include godchildren: Chaecoya Camsel, Keryn Donadelle Sr., Keryn Donadelle Jr. and Ke'Nai Donadelle; special cousins: Clarissa Nixon, Anna James, Juanita Williams, Elizabeth Tutien, Almanzo and Alphonso "Ray" Hansen, Joseph and Randolph "Akio" Rawlins, Kareen "Pinky" Duran, Keith "Scamp" Battiste, Chico George and Carol Battiste; special friends: Alphonso Williams, Abigail Joseph, Louwesina "Liz" Alcindor, Milton "Bull" Frett, Rudolph Freeman, Christian and Ermin Boschulte, Bernice Francis, Julien and Anna Quetel, Marion Essanason, Maurice Donovan, Jerry and Henry Richardson, Elton Malone, Cecil Penn, Etty Cills, Honorable Debra Watlington, Arturo Watlington, CAHS Class of 1964, Friends from Pony Parlor, the Gaming Center Crew at Crown Bay, and the Gibson and Paulina Penn Children; as well as many other family members and close friends too numerous to mention.
Relatives and friends are respectfully invited to attend the first viewing from 5-7 p.m., Friday, May 26, at the V.I. National Guard Armory.
The funeral service will be held on Saturday, May 27. The second viewing will begin at 9 a.m. with service to follow at 10 a.m. at Nisky Moravian Church. Interment will be at Nisky Moravian Cemetery.
Funeral arrangements are under the care of Dan Hurley Home for Funerals and Cremation Centers of St. Thomas, St. John and St. Croix.
For online condolences or to share a special memory, visit our website at www.hurleydavisfuneralhome.com