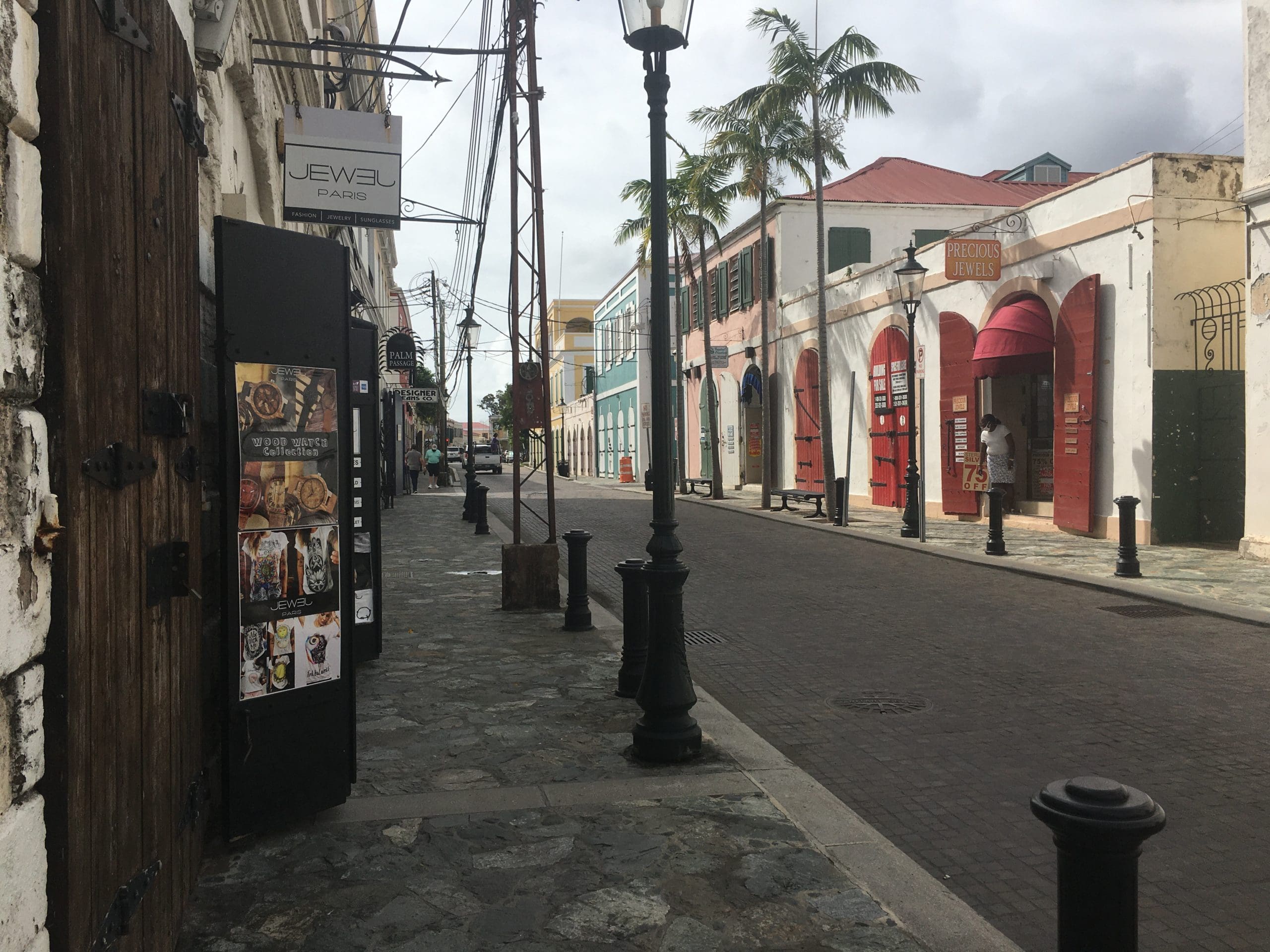 Two visitors to the Virgin Islands recently became the subject of federal indictments, accusing them of using stolen information from credit cards to buy expensive watches and jewelry on St. Thomas. Court documents say the two incidents leading to the charges took place on different dates in 2022, but details in both cases have similarities.
An inquiry by phone to the U.S. Attorney's Office on Tuesday about possible links between the two cases received no reply.
Defendant Demonn Chadwick Jenkins went shopping in the diamond district of Charlotte Amalie on June 16, 2022. Jenkins handed over a credit card to purchase a diamond necklace and a reconditioned Rolex watch, together valued at $29,790.
The name on the card was not his, according to court records.
Defendant Chance Campbell bought two watches, one of them a Rolex. The two items had a total purchase price of $40,400 and were paid for using credit card numbers stored on Campbell's cell phone. Investigators said the suspect arrived at a Main Street jewelry store on June 15, 2022, in a rented limousine and left the same way.
Both defendants traveled directly to Cyril E. King Airport to board flights to Atlanta. Both were stopped by agents of U.S. Customs and Border Patrol and arrested. According to documents filed in District Court on St. Thomas, the sales clerk who handled Campbell's transactions contacted Customs to check the authenticity of a passport card used for identification.
The clerk was advised that the passport card was fake. Court documents say the store clerk then looked up the three credit card numbers used in the transaction and got in touch with the card owners.
All three said they had not authorized the use of their cards.
Customs agents at King Airport said they became suspicious of Jenkins when the undeclared necklace and the watch turned up in a search before the suspect boarded his flight.
As investigators began probing the circumstances around the June 16 incident, they found the credit card used in that case was bought over the Internet for $15, court records said.
Both were initially charged with fraudulent use of an access device, a violation of Title 18, United States Code, Section 1029(a)(2). By the time federal prosecutors filed separate indictments against the men on April 19, charges of aggravated identity theft — 18 U.S.C., Section 1028A(a)(1) — were added.
U.S. Magistrate Ruth Miller issued separate trial dates; Aug. 14 for Jenkins and June 19 for Campbell. It was the second rescheduled trial date for Jenkins, who is being detained under house arrest.
But by May 5, Campbell signaled he was ready to admit his wrongdoing, according to court documents. A plea agreement is currently pending.
The court recently granted some leniency to one defendant. Through his attorney, Jenkins asked to be released from detention in order to appear at a Mother's Day event where his mother was an honoree.
Prosecutors said they had no objection; Miller granted the defendant's request.