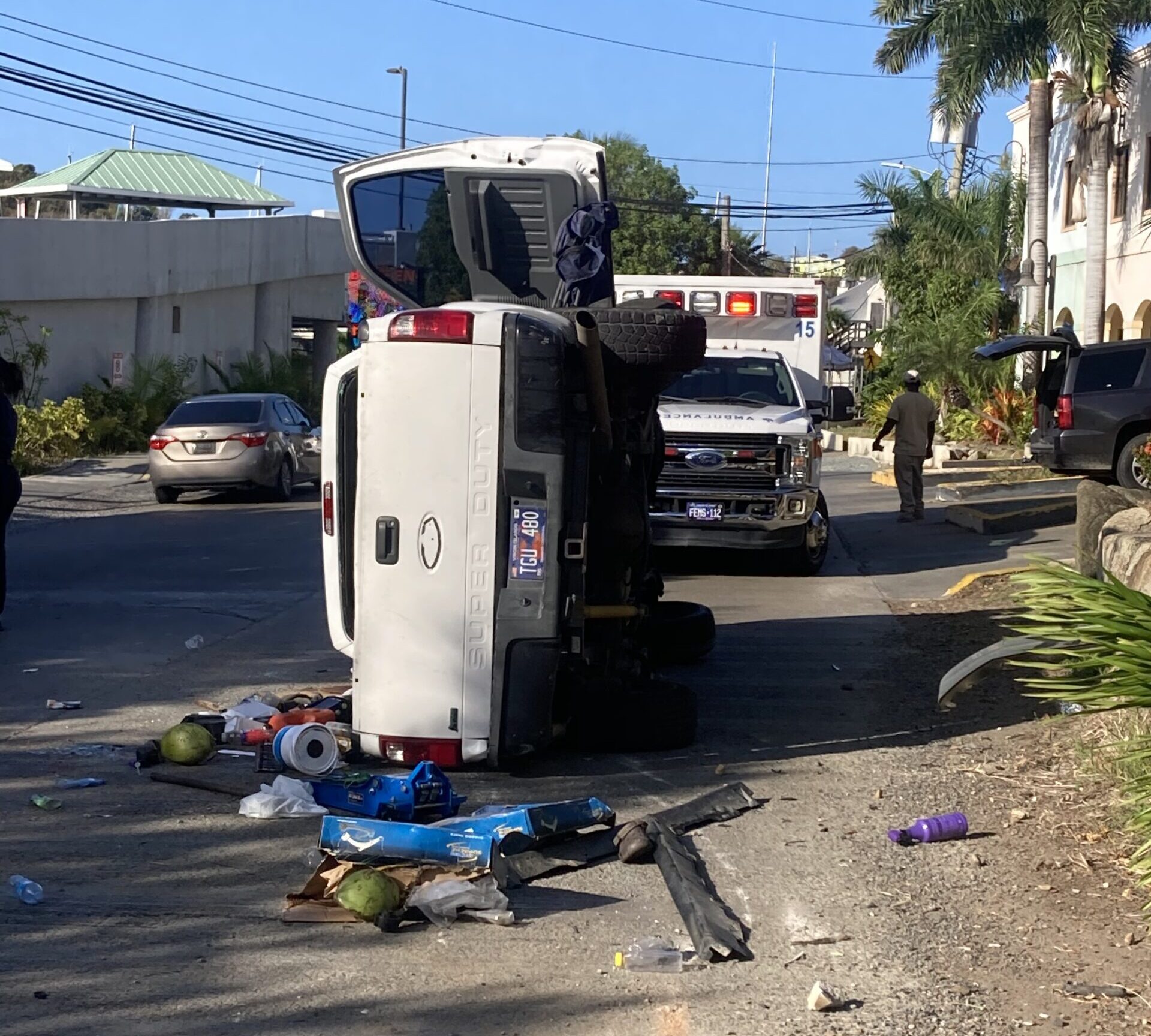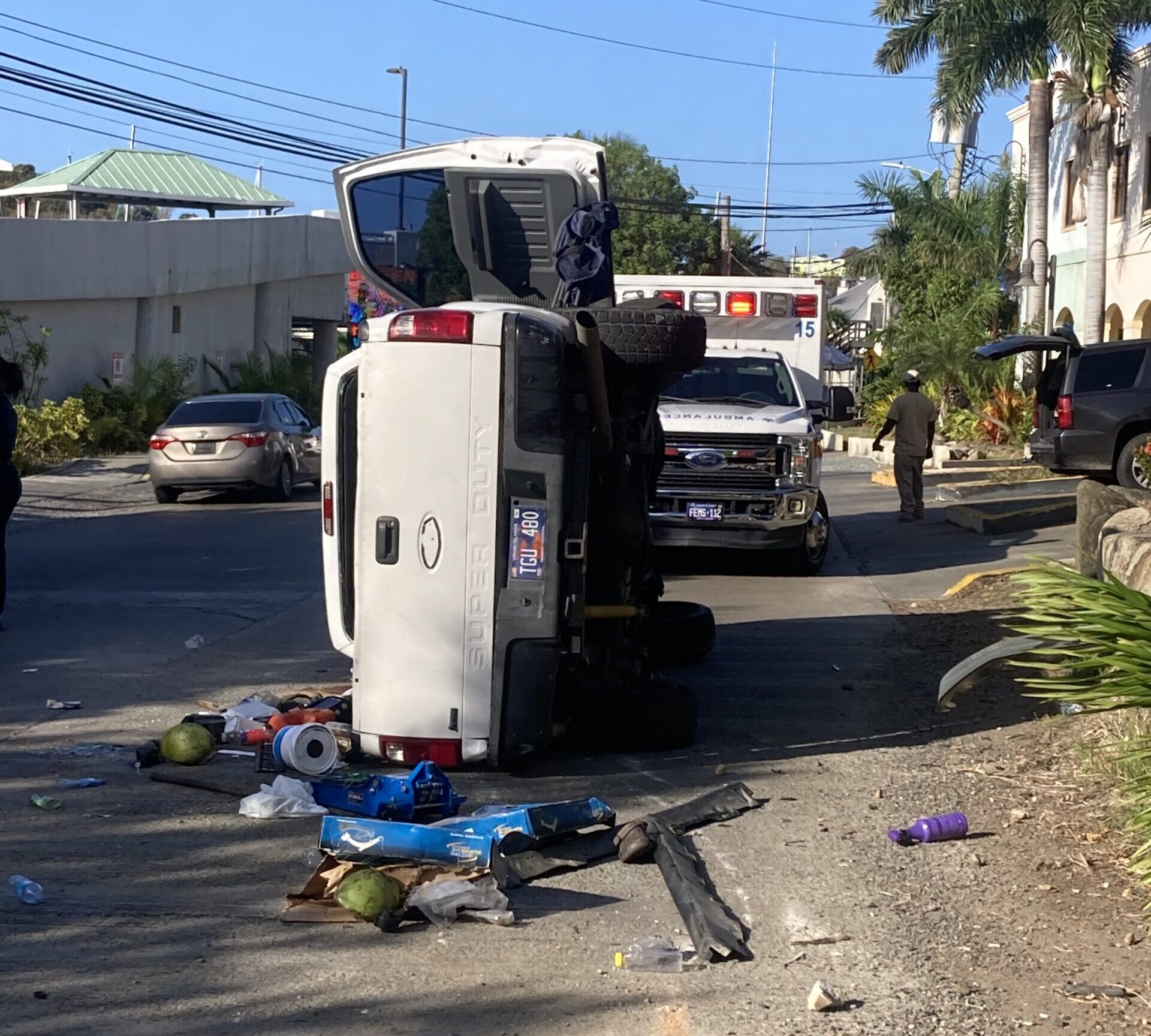 A driver was taken to the hospital after his pickup truck flipped on the road from Smith Bay to Red Hook early Tuesday morning on St. Thomas.
According to witnesses, the truck was traveling from Smith Bay and rounding the curve near the entrance to the Urman Victor Fredericks Marine Terminal about 7:30 a.m. when it veered up the rock wall in front of the East End Plaza and landed on its side in the middle of the road.
V.I. Fire Rescue and Emergency Services responded to the scene and the driver was transported to the hospital, witnesses said. The accident tied up both eastbound and westbound traffic while the scene was cleared.