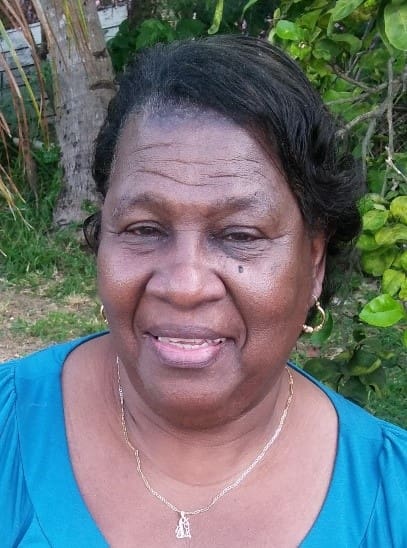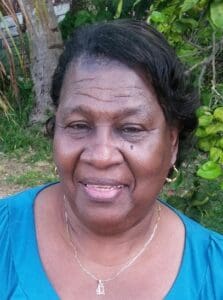 Rita Maria Rabsatt Gordon of Estate La Grange, Frederiksted, died on April 1. She was 77 years old.
She was preceded in death by her spouse, Milton E. Gordon; mother, Eugenie O'Bryan; father, Reuben Rabsatt Sr.; sisters: Gladys Williams Perkins, Janet Farquhar and Rachel Claxton; niece, Capri Alves; and nephew, Mario Daniels Sr.
She is survived by her daughters: Arlette O'Reilly-Walker, Josette Gordon, Cherie Gordon and Risa Gordon; son, Aramis Gordon; grandchildren: Jordan Walker, Annia Tzaddi, Ernie Bodley Jr., Isaiah Tzaddi, Abyssinia Tzaddi, Jermande Doward, Addis Tzaddi, Milton Doward, Amar Pennyfeather, Anubia Tzaddi and Onyx Pennyfeather; sisters: Daisy Mae Rabsatt Gordon, Leota Rabsatt Somme and Eileen Rabsatt; and brothers: Dr. Sidney Rabsatt, Reuben Rabsatt Jr. and Agin Williams.
She is also survived by nieces: Helen Copemann, Myrl Hendricks, Renee Somme, Debra Farquhar, Sherry Dawson, Eugenie Miller, Simona Rabsatt Butler, Sabrina Rabsatt, Latasha Rabsatt, Eurta Farquhar, Janet Stringer, Wilhelmina Stringer, Anna Claxton-Laidler, Wallace Alves and Joelyn Alves; nephews: Ray Iles, Winston Todmann, Victor Somme III, Troy Somme, Shawn Hendricks, Jamal Williams, Yusef Williams, Hakim Williams, Alvin Rabsatt, Ariel Gumbs, Roy Russell, Daniel Farquhar and Rowan Martin; and sons-in-law: Stephen R. Walker, Tafari Tzaddi, Moises Figueroa Jr. and Keith Bridgewater.
Other survivors include sisters-in-law: Isabel Alves, Hanan Williams and Pauline Rabsatt; godchildren: Tanisha Phillip and Darrain Anthony; special friends: Dawn Rogers and family, Winifred Beckels and family, Amelia Joseph and family, Debra Thomas and family, Louise Samuel and family, Arlene Abraham and family, Winona Seales-Lester and family, Frank Armstrong and family, Jean Prince and family, Gerard Doward, Catherine Brown Gerard Luz A. James II and family, Christiansted High School Class of 1966, Marvis Richards, Bernadette "Ras-B" Williams and Maria Hillaire; cousins and other relatives: Valerie James, the O'Bryan family, the Williams family, the Miller family, the Gittens family, and Safiya George and family.
The family apologizes for the omission of any family or friend of our beloved Rita during our time of sorrow.
A viewing will be held at 9:30 a.m., followed by the funeral service at 10:30 a.m., Thursday, May 4, at St. Patrick's Catholic Church. Interment will be at Frederiksted Cemetery.