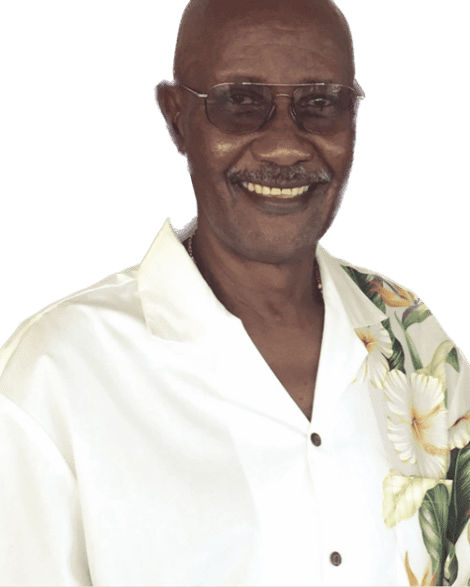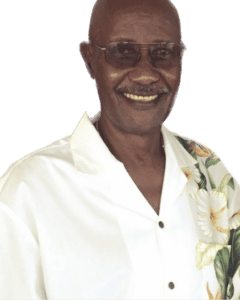 The Hodge family announces the passing of Mr. Harold Nathaniel Hodge Sr. of Harold "Harry" Hodge Heavy Equipment & Trucking Service and Water Delivery Inc., (HHHE), better known to all as "Mr. Hodge" or "Harry." He peacefully transitioned on April 20 at the age of 77.
Mr. Hodge is survived by his wife, Linda Lacy-Hodge; daughters: H. Nathalie Hodge and Stacey M. Hodge-Bellille; sons: Melvin N. Hodge and Nathaniel A. Hodge; stepdaughter, Aziza B. Jones; grandchildren: Venetia M. and N'kosi O. Hendrickson, N'mani T. Cherubin, Jaden N. Smith, Marquise D. Hodge, By'iana A.M. Jones, Layla M. Hodge and Nicholas M. Hodge; adopted grandchild, Sumayah M. Bryan; great-grandchildren: Ava M. Rivera, Amirah S.M. Cherubin, Deon T. O. Cherubin and Devonte T.A. Berridge; sisters: Gertrude C. Hodge and Sonia D. Joseph; brothers: Alfredo A. Hodge, Joseph N. Hodge Jr., Victor E. Hendricks, mother-in-law, Emma Lee Lacy; daughter-in-law, Chyrise C. Hodge; son-in-law, John G. Bellille; sisters-in-law: Laverne D. Hodge, Gwendolyn Hodge, Teresita A. Fleming, LaVern Day and Warner J. Lacy; brothers-in-law: Wardell E. Lacy and Ricky B. Lacy; and aunt-in-law, Katherine Green.
He is also survived by nieces and nephews: Barbara Hill-Troutman, Kevin, Kenya and Kelcie Troutman, Grace Hodge, Maelyn Hodge Philogene, Rhenita Hodge Hatcher, Richie Hodge, Rhonda Hodge-Mason, Sharon Hodge, Sharifa Watts, Yvonne Martin-Parris, Terrence Martin Jr., Deane Martin, Terry Martin, Trisha Hodge, Joseph Hodge III, Kareem Hodge, Nicole Hodge, Natefa Martin, Vincent Doward Jr., Troy McFarlane, Tamara Rayner-King, Karen Stollings, Rhonda and Laverne Williams, Paulette Fleming, Patrick Lake, Tresa M. Civil, Ashara Ritter-Encarnacion, Beatrice Poleon, Makeda Okolo, Andrea Stancliffe, Michael Day, Fatina Lacy, Lydell Lacy, Brandy Lacy-Brown, Adrienne Lacy-Thompson, Amber Lacy Soli, April Lacy and Derrick Lacy.
Other survivors include cousins: Vincent Doward Sr., Roland Williams, Ira Williams, Clemencia Williams-White, Clement Williams, June Grimes, Cecilia Phoenix, Richie John, Cordell Lias, Vernell Cruz, Lorna Story, Iola Holmes, Nora John, Ivy John, Cecilia Cotto-Williams, William Cotto Jr., Joseph Cotto, Sandra Rodgers; extended Hodge family members, extended Lacy family members, extended St. Maarten family, Paradise, Yellow Cedar, Annaly and LaGrange communities, STX Truck Haulers and Heavy Operators community; as well as many other relatives and friends too numerous to mention.
Honorable mention goes to those who preceded him in death: his parents: Joseph and Ismeralda Hodge: his beloved first wife, Eva C. Hodge; and son Harold "Rally" Hodge Jr.  Special thanks to Dr. Michelle Dizon, Dr. Emmanuel Graham, Dr. Ahmet Sayan, Dr. Tasnim Khan, Lindsay Hester, N.P., Dr. Adrienne Pompeian, Dr. Patrick Dean and the Mayo Clinic Kidney Transplant Team in Rochester, Minn.
A Memorial Service will be held at 9:30 a.m., Friday, May 5, at St. Patrick's Catholic Church, Frederiksted, St. Croix.  Festive colors are suggested. The family asks that in lieu of flowers, please make donations to the following in his honor: Caribbean Centers of Boys and Girls for the Virgin Islands (CCBGVI), PO Box 128, Christiansted, VI 00821or PayPal at http://PayPal.me/CCBGVI.