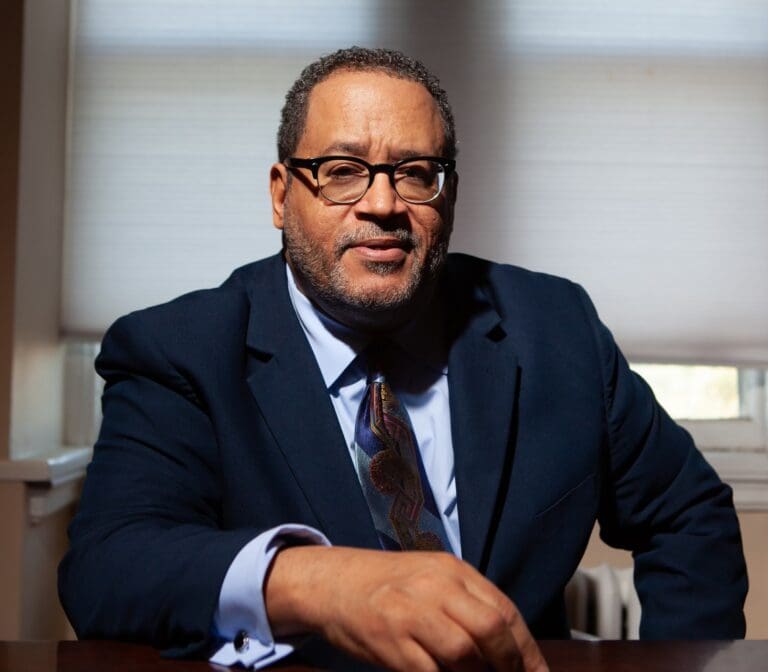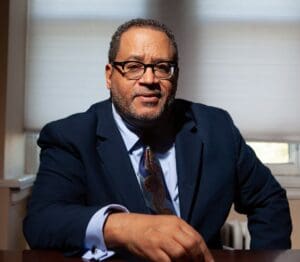 The University of the Virgin Islands has announced that Michael Eric Dyson, Ph.D., renowned author, distinguished professor, and political and cultural commentator, will be the keynote speaker at the UVI's 59th Commencement Ceremonies on May 11 and May 12, on St. Croix and St. Thomas, respectively.
Dr. Michael Eric Dyson currently serves as the centennial chair at Vanderbilt University. He holds positions as the University's Distinguished Professor of African American and Diaspora Studies in the College of Arts and Science, as well as the University Distinguished Professor of Ethics and Society in the Divinity School. Dyson is a highly sought-after public speaker and has contributed to many leading media outlets, including The New York Times, The New Republic and ESPN's "The Undefeated" website.
Dr. Dyson has won numerous awards, such as an American Book Award and two NAACP Image Awards. Ebony magazine has named him one of the 100 most influential African Americans and one of the 150 most powerful Blacks in the nation.
As a renowned orator and ordained Baptist minister, Dyson has contributed significantly to public discourse across a range of topics related to race, politics and culture in America. He has made appearances on major television and radio shows, from "The Late Show with Stephen Colbert" to "Meet the Press" and has written books that have had a profound impact on American thought.
His books include "Making Malcolm: The Myth and Meaning of Malcolm X," "Holler if You Hear Me: Searching for Tupac Shakur," "Entertaining Race: Performing Blackness in America," "JAY-Z: Made in America," The Black Presidency: Barack Obama and the Politics of Race in America," "Tears We Cannot Stop: A Sermon to White America," and "What Truth Sounds Like: RFK, James Baldwin and Our Unfinished Conversation About Race in America."
"The university is incredibly honored that Dr. Dyson will deliver what is sure to be an unforgettable keynote address to our graduating students, faculty, staff and distinguished guests. His exceptional talent, intellectual rigor and passionate advocacy for social justice have made him one of the most influential and respected public intellectuals of our time, and we eagerly await his presence and powerful message," said UVI President David Hall.
Honorary Degrees
Dyson will be awarded an honorary degree from the university after his keynote address. The university will also confer honorary degrees upon two distinguished individuals who have made significant contributions to their respective fields and the Virgin Islands community.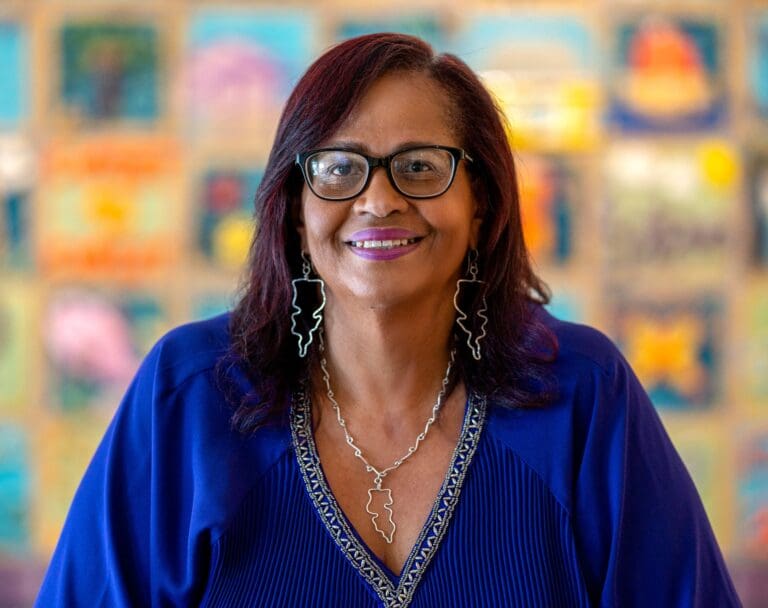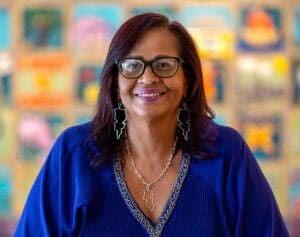 Clema S. Williams-Lewis
At the Albert A. Sheen Campus ceremony, Clema S. Williams-Lewis will receive a Doctor of Humane Letters degree in recognition of her commitment to promoting justice and equality in the U.S. Virgin Islands.
Clema S. Williams-Lewis has dedicated her life's work to helping marginalized individuals and groups. Inspired by the words of Martin Luther King Jr., who said, "Our lives begin to end the day we become silent about things that matter," Williams-Lewis has devoted herself to advocating for social justice.
As a social worker, Williams-Lewis has worked extensively with victims of domestic violence, sexual assault, and child abuse, and has also fought for the rights of workers as a union representative. Her commitment to justice issues began during her undergraduate studies in Criminal Justice at Illinois State University. Following this, she relocated to St. Croix in 1979, where she became the first female social worker with the Youth Services Administration at the Youth Rehabilitation Center.
After earning a Master of Arts degree from the University of Phoenix in Counselor Education, Williams-Lewis worked as a counselor for the Day Adult Education Program and spent 10 years as the guidance counselor at Evelyn Williams Elementary School. Her volunteer work with the Women's Coalition of St. Croix (WCSC) began during her time at the school, and she quickly became a committed advocate for their work, standing against all forms of oppression, including physical abuse, sexual assault, racism, and prejudice. Her roles at the WCSC have included chairperson of advocates, coordinator of training and support groups, chairwoman of the board of directors, supervisor of the summer staff and co-director. She currently serves as executive director.
Protecting and advocating on behalf of children are key values for Williams-Lewis, who was instrumental in getting the territory to pass the Child Protection Act in 2002.
Throughout her 41 years of service in the Virgin Islands, Clema Williams-Lewis has received many awards and recognitions for her work promoting equality and justice. She was inducted into the VI Women's Hall of Fame, named Activist for Justice by the St. Croix Avis, and received the Stanley and The Ten Sleepless Knights' 7 Women 7 Purposes (Justice) award. She is proud to call St. Croix her home.
Edward Thomas Sr. 
During the commencement ceremony on St. Thomas, Edward Elroy Thomas Sr. will receive a Doctor of Humane Letters degree in recognition of his exemplary public service, outstanding business leadership and anchor role for economic development in the U.S. Virgin Islands.
Thomas is a prominent figure in the St. Thomas community, having held positions as director of the Bureau of Internal Revenue (BIR) and president, chief executive officer (CEO), and board chairman of the West Indian Company Ltd. (WICO).
Born and raised on St. Thomas, he graduated from Charlotte Amalie High School in 1961 and earned a Bachelor of Arts degree in Economics and Business from Inter-American University in San German, Puerto Rico, in 1966.
Passionate about numbers and analytics, Thomas began his career as a BIR agent with the Tax Division of the Department of Finance and worked his way up to become the reviewer-classifier after completing the revenue service appeals manager training. In 1991, he was nominated by Gov. Alexander A. Farrelly, confirmed by the Legislature, and sworn in as the director of the Bureau of Internal Revenue (BIR). As director, Thomas reformed the Stop Tax Evasion Program, fully automated the tax processing capabilities, and secured agreements to coordinate the efforts of the IRB and IRS in the "cover-over" procedures.
In 1992, Gov. Farrelly appointed Thomas to chair a team responsible for concluding negotiations with the East Islandia Corporation for the acquisition of its shares in WICO. After difficult negotiations, the Legislature of the Virgin Islands passed the acquisition bill, and on Transfer Day 1993, Farrelly signed the bill into law as Act No. 5826. The V.I. Government took possession of WICO, and any rights that the Danish Company had to develop the Charlotte Amalie Harbor were extinguished.
Thomas entered into an initial five-year contract with WICO in 1994 to serve as its president, CEO, and board chairman, a position he held for an impressive 17 years. Under his leadership, WICO underwent a significant transformation, expanding its operations and attracting major cruise lines to the territory, solidifying the USVI as a major player in the Caribbean tourism industry. His vision and strategic planning were instrumental in making the Havensight complex the number one cruise destination in the Eastern Caribbean. Thomas completed negotiations with Andrew Farkas and the IGY Marinas group to lease significant acreage to construct retail shops, apartments, and dining facilities to complement the overall redevelopment of the world-class Yacht Haven Grande facility, serving an impressive array of the world's finest mega yachts as well as sailing, sport fishing and pleasure crafts in St. Thomas.
Thomas has a long record of community service, having shared his expertise on numerous boards throughout his distinguished career, including serving on the Foundation for the University of the Virgin Islands. He also served on the investment and development committees until August of 2009 when he was confirmed as a member of the UVI Board of Trustees, serving as Finance Committee chair for several years. He is currently a Trustee Emeritus.
In June 2016, Governor Kenneth Mapp appointed Thomas to the UVI Research and Technology Park Board, where he currently serves as chairman. He has also served on the boards of the St. Thomas-St. John Chamber of Commerce and the Community Foundation of the VI and is currently an honorary director of the USVI Hotel and Tourism Association Board.
The University will host Commencement Ceremonies on Thursday, May 11, on the grounds of the Albert A. Sheen Campus on St. Croix and on Friday, May 12, in the Elridge W. Blake Sports and Fitness Center on the Orville E. Kean Campus on St. Thomas. The ceremonies will be held at 1 p.m. on both dates.
For more information, visit www.uvi.edu or contact pr@uvi.edu.