The Source wants to help reduce the overpopulation of unwanted pets in the U.S. Virgin Islands. Every week, we will feature a dog or cat from the hardworking rescue organizations and hope someone with find their fur-ever best friend on this site.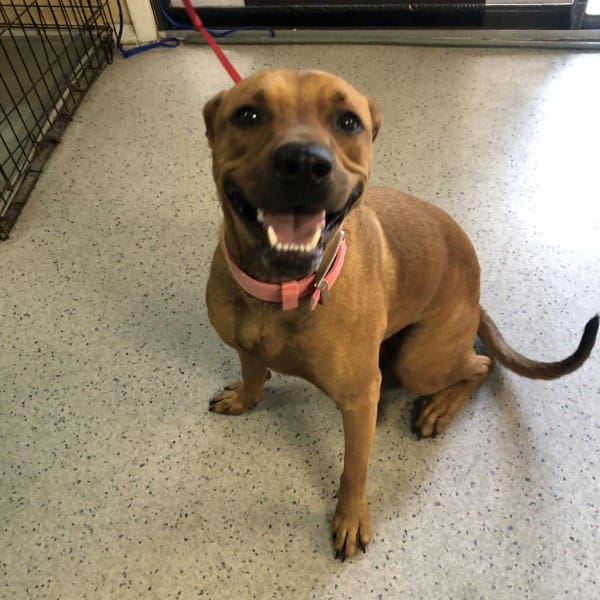 Lucy is a one-1/2-year-old female and a staff favorite. She is always happy, as seen by the smile on her face. This pup is friendly, and energetic and would like a soft lap and a big yard. She needs owners who have time and energy to play with her. Lucy has a microchip so that she won't get lost. Contact St. Croix Animal Welfare Center to meet Lucy by calling 340-778-1650.
All pets have been vaccinated, neutered and are healthy.