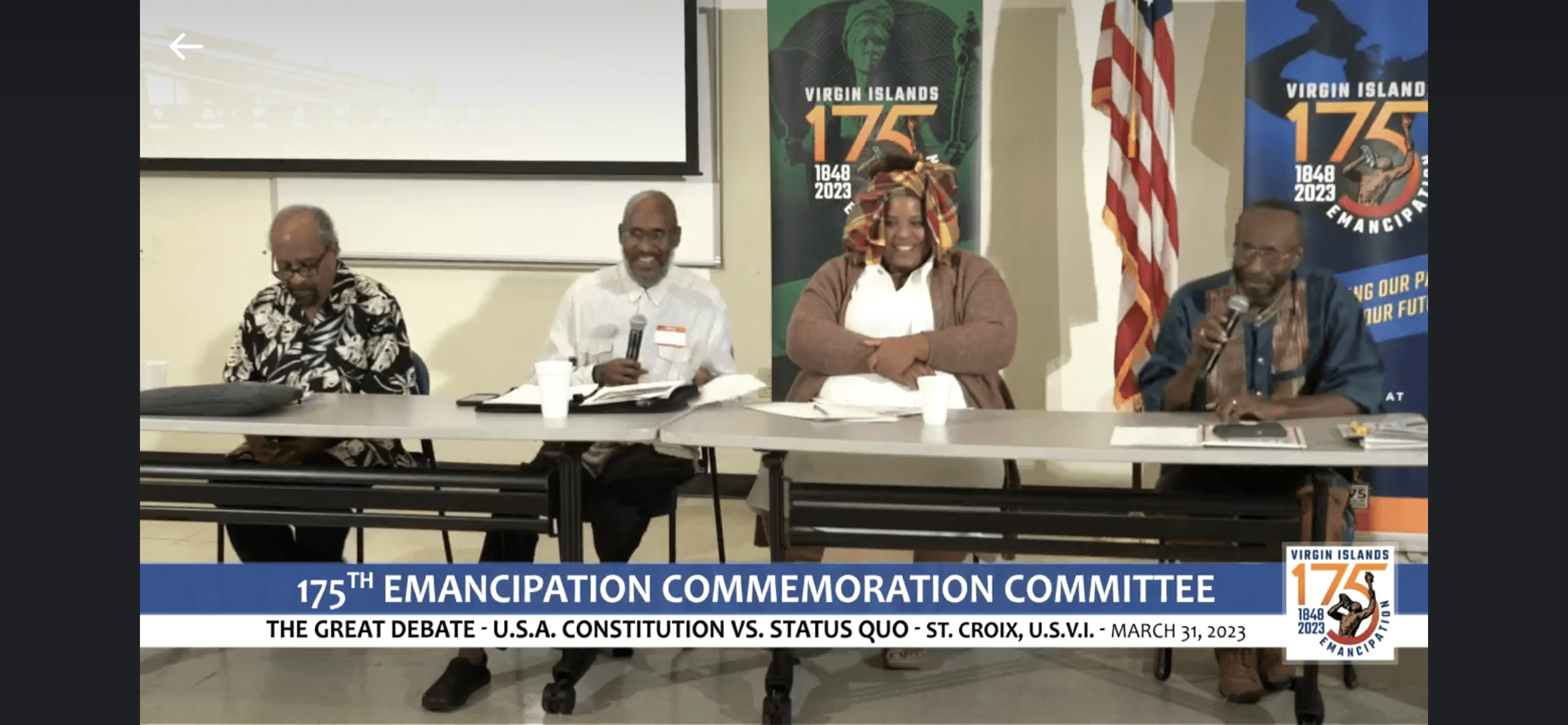 The 175th Emancipation Commemoration Committee (ECC), in collaboration with the University of the Virgin Islands, held an informative and spectacular debate, "Constitution Vs. Status Quo." Panelists ranged from former Senators Adelbert Byran and Janelle K. Sarauw to Sommer Sibilly Brown, Lauren Larsen, Malik Sekou, and Hadiya Sewer. Giving their sides of the story with historical recalls and opinions, it was a highlight in closing out Virgin Islands and Women's History Month, while simultaneously celebrating Transfer Day!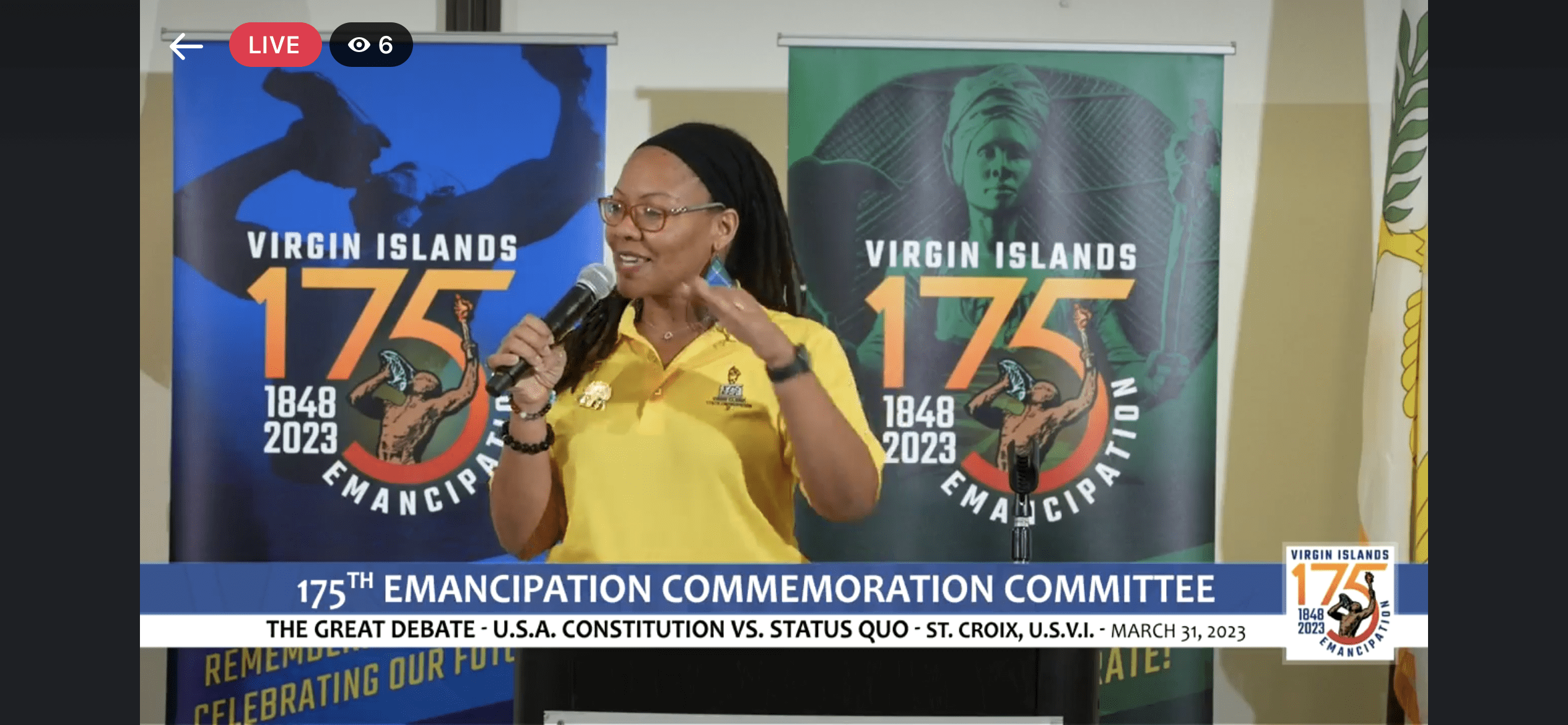 ECC Culture committee member Khnuma Simmonds spoke briefly, giving credit where credit is due to Akeem McIntosh, the chairman and subcommittee of education public display for the 175th ECC, for organizing the debate and sharing in the excitement of celebrating 61 years of educational excellence at the University of the Virgin Islands last week.
Former Senator Janelle K. Sarauw explained that having a hand in drafting the Sixth Constitutional Convention of the Virgin Islands, an act providing for an appropriation to cover convention-related expenses (Bill No 34-0153) that it is part of the process.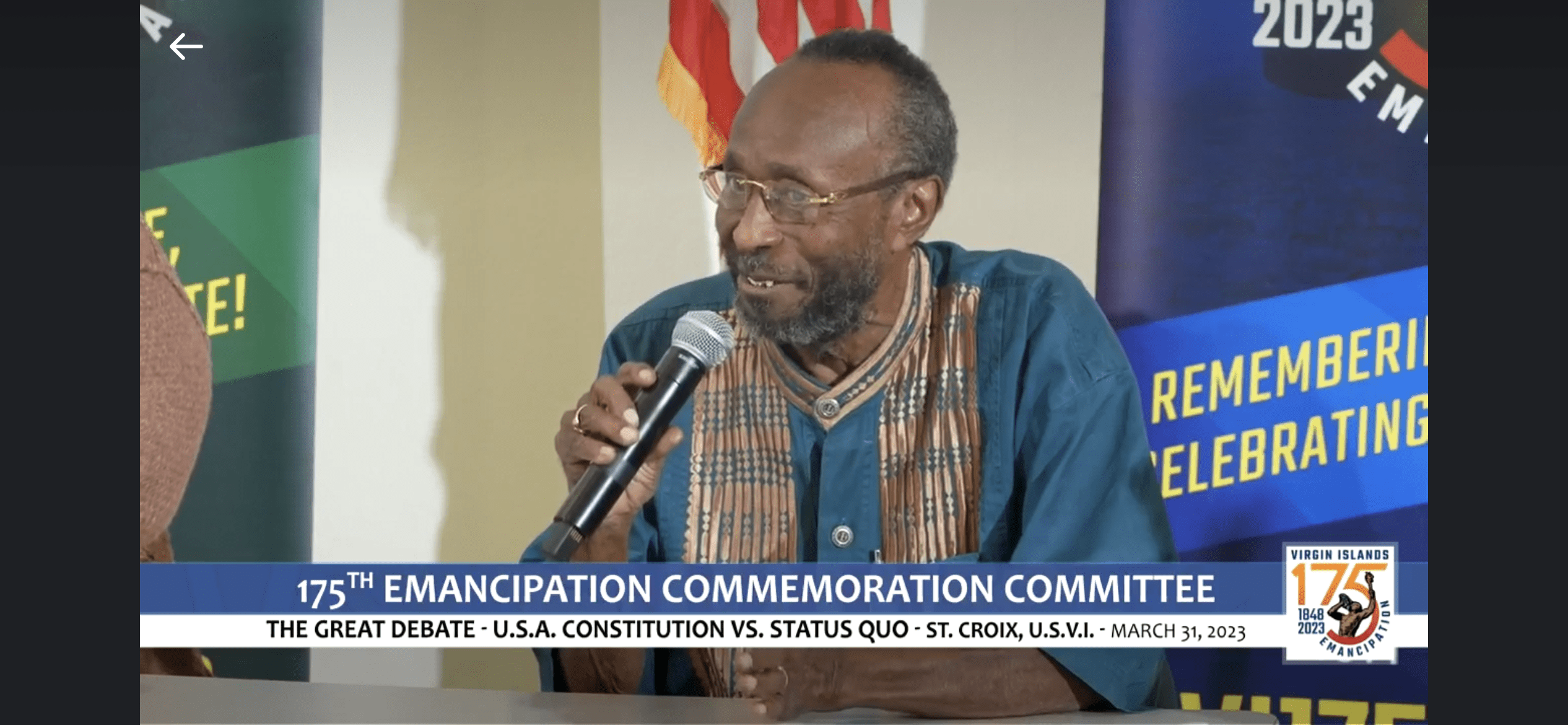 Former Senator Adelbert Byran argued on the subject of the pros and cons of the status quo, saying, "there has been talks about us becoming independent, and they are afraid! From the president on down, no information has been prepared to file a complaint to deem it unconstitutional. We don't need anyone to approve how we feel about ruling ourself."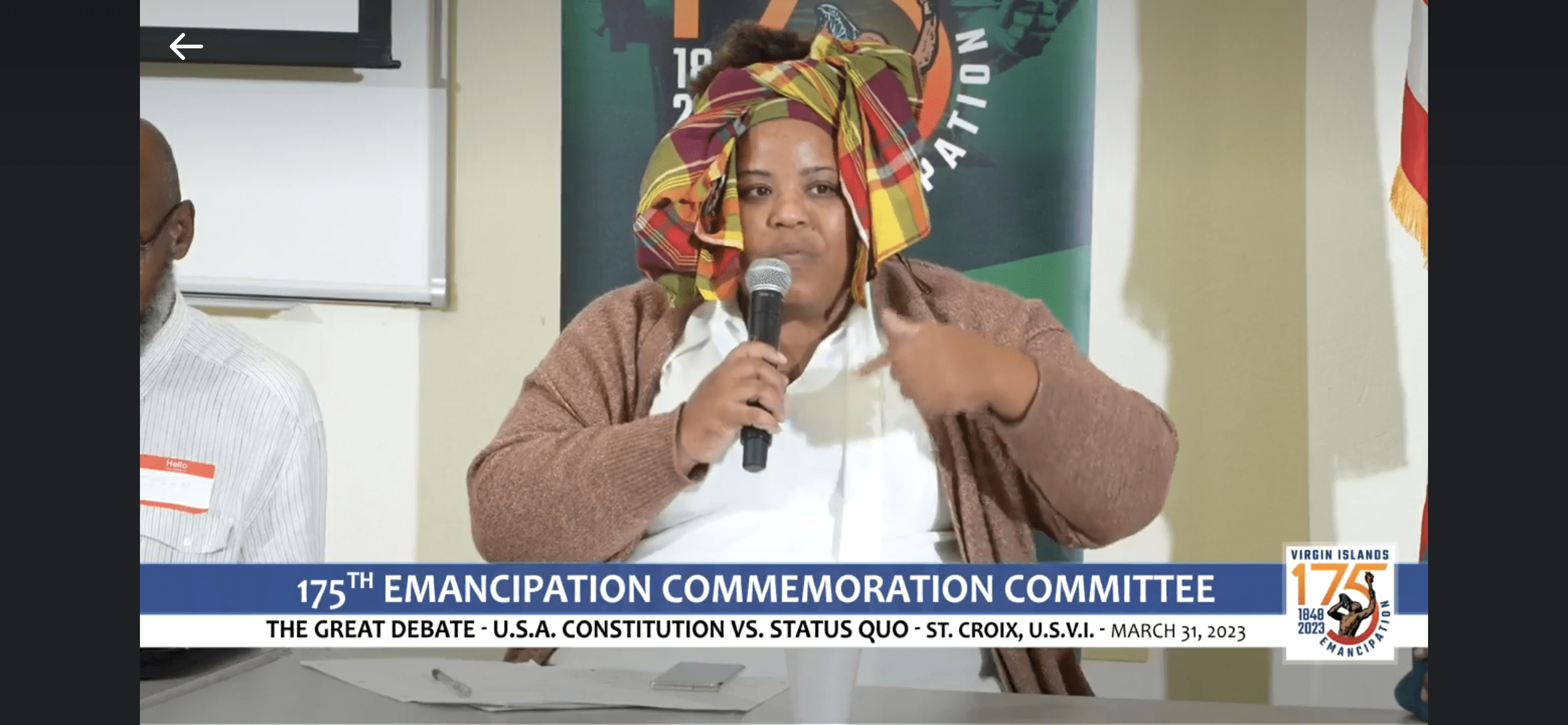 Sommer Sibilly Brown said, "We are seeing the number of voters go down. If the measure of our resolve is to say that the V.I. has been historically complacent. So let's take that complacency and make a decision. That would make me personally not want to take the constitution seriously because we have forced complacency."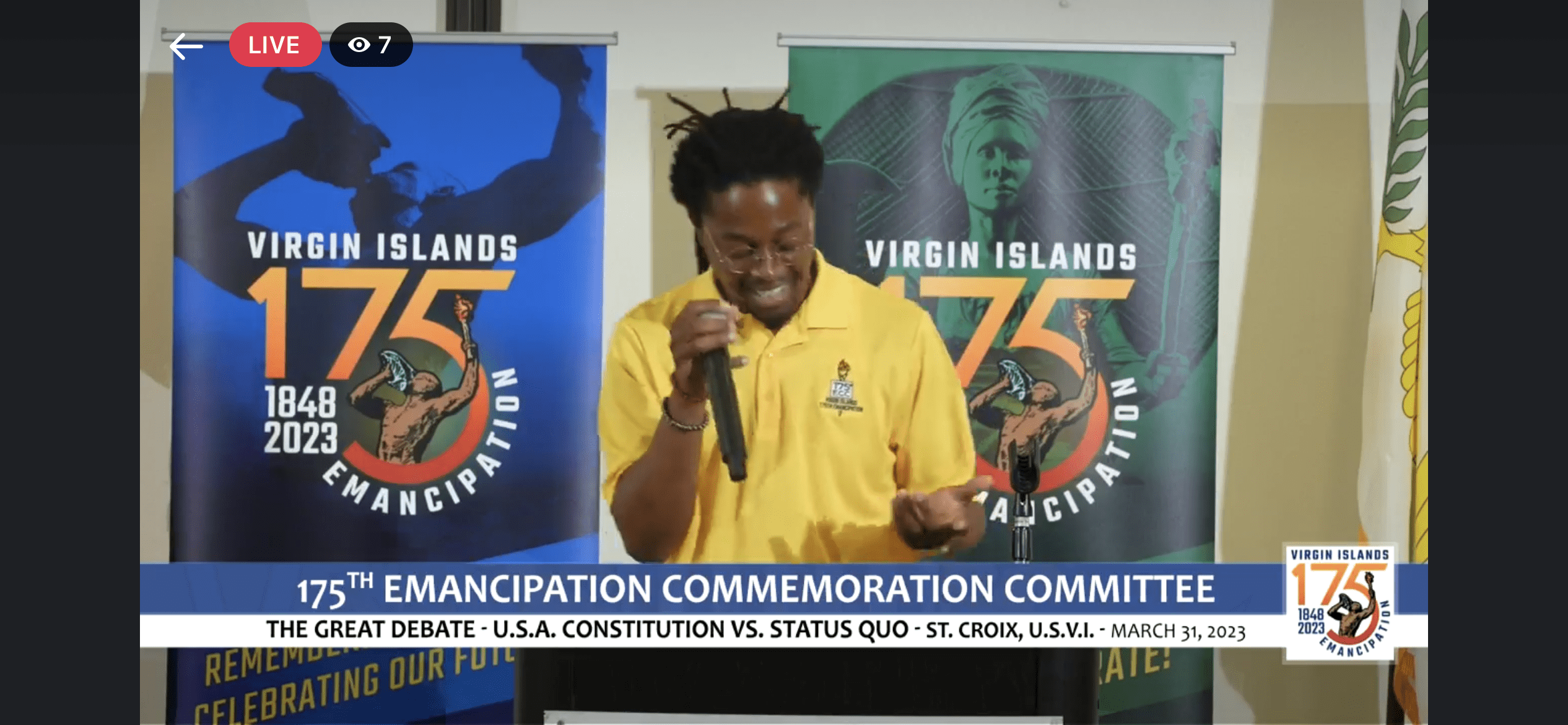 Acknowledging the room filled with dignitaries in both the St. Croix and St. Thomas district, such as Sen. Marise C. James, former director of VI Waste Management, May Cornwell, Mary Moorhead, former Senator Genevieve Whitaker, and others, McIntosh thanked the supporting members.
"This event is my conch shell calling my peers to wake up and pay attention because we're up next and if we are to lead the Virgin Islands to a brighter future when we the torch has been passed, we need to get involved," he said.