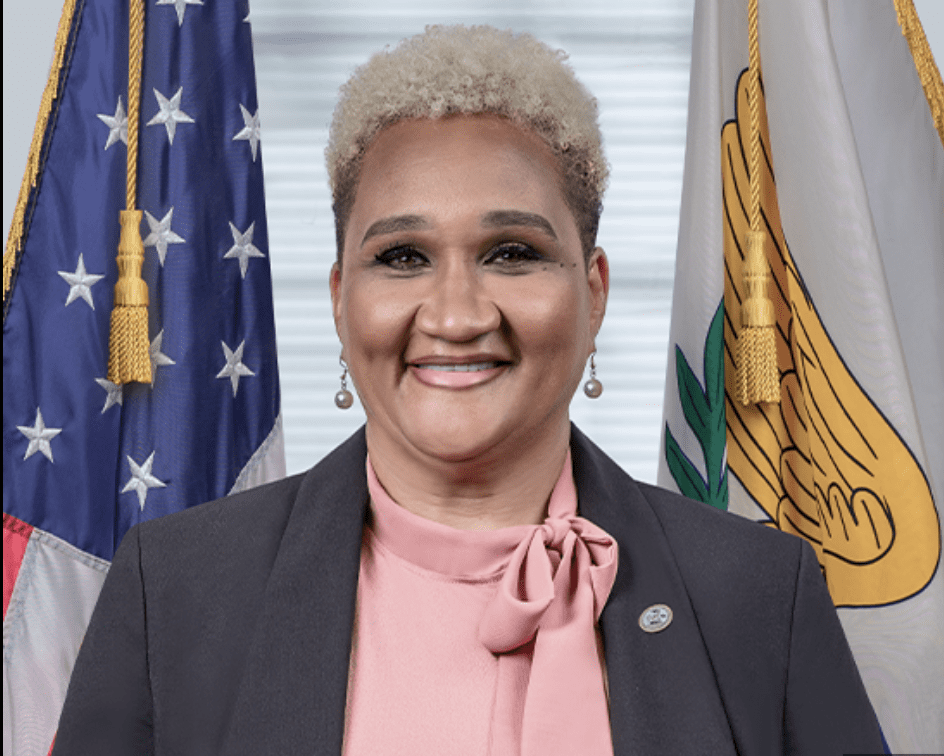 The first year of in-person public school education since 2019 is a few weeks away from wrapping up. As this school year ends, principals of the territory's 24 schools are expected to share their progress on improving student performance with Education Commissioner Dionne Wells-Hedrington.
When they do, it will be the continuation of a dialogue that began at the start of 2023. A first-ever four-day interactive session took place in January. A statement released by the Department of Education said the principal's meeting gave Wells-Hedrington a chance to hear directly from those in charge of the daily operations of each school. They also had a chance to present the challenges and goals for their schools for the remainder of the year.
Some of the principals who took part in those talks said they were glad to share their viewpoints; some, when contacted by the Source, declined comment.
"I have been in Education for more than 30 years and this is the first time we have had an opportunity to do something like this," said Principal Barbara McGregor of Juanita Gardine PreK-8 School. Representatives of Government House, the Education department's administration, the Board of Education and the 35th Legislature also attended the January session.
Board of Education Chairman Kyza Callwood was one of the officials in attendance. Callwood said he found the dialogue helpful."We don't really hear from them directly," he said. "It made a difference to hear from the principals. It gives us an outlet in terms of the data we're collecting."
Data was also important for Principal Erma Skelton at Joseph Gomez Elementary School. When the school year started in September, Skelton said she was already looking at the performance numbers from standardized tests for her students.
"I started this school year when I had orientation with my parents. I told them what my plans were. I told them that I wasn't at all happy with the scores; where our schools were. I wasn't pushing this year. I wasn't asking for much. I was asking for a five- to ten- (point) increase," the Gomez School principal said.
By the time of the January meeting, four months had passed and a fuller set of data on her school's performance was available.  Skelton called it a useful update.
" … for me, it was an excellent chance to do some introspection as I look outward to see how I can better improve," she said.
The principal's meeting also gave administrators a chance to talk about other areas of progress in the public school setting. Personnel shortages, teacher shortages, and whether internet connectivity is available and reliable were among the topics raised, Callwood said.
Education officials took steps to address some teacher shortages at the start of the school year, focusing on high school seniors who needed to complete curriculum requirements in order to graduate.
Principal Carolyn Archer at Ulla Muller Elementary School reflected on her experience a few minutes after hosting an on-campus rally in March for students preparing to take the Smarter Balance standardized test. She said the January meeting gave her an opportunity to discuss the instructional model adopted by Education for the 2022-2023 school year.
Teacher shortages ranked among Archer's greatest concerns, given that the student population at Muller School includes Spanish- and French Patois-speaking children.
The school does not have an English As a Second Language teacher, she said, also the Education department is still conducting a personnel search to provide one. Archer added that one school year after the end of virtual class instruction brought on by the COVID-19 pandemic, the general student population is struggling as well.
"We are trying to get our students reacclimated to the school setting," she said. "A lot of the skills, now that they are back, we realize they're still missing."
But in spite of those daily challenges, Archer said she discovered during talks at the principal's meeting that some of her student test scores showed modest improvement.
Wells-Hedrington said she wanted one-on-one talks with school principals to hear about the needs of the schools, to provide support, and to hold school leaders accountable for producing the desired outcomes for students.
The commissioner added the talks in January and those expected in May might yield clues about how additional funding furnished through grants might help principals meet their respective needs.
"We are placing the responsibility of teaching and learning back into the hands of the schools," she said. "Each school has received adequate funding that should be used to implement plans that will benefit students. This is an important part of the Department's transformation into an institution that truly serves students."