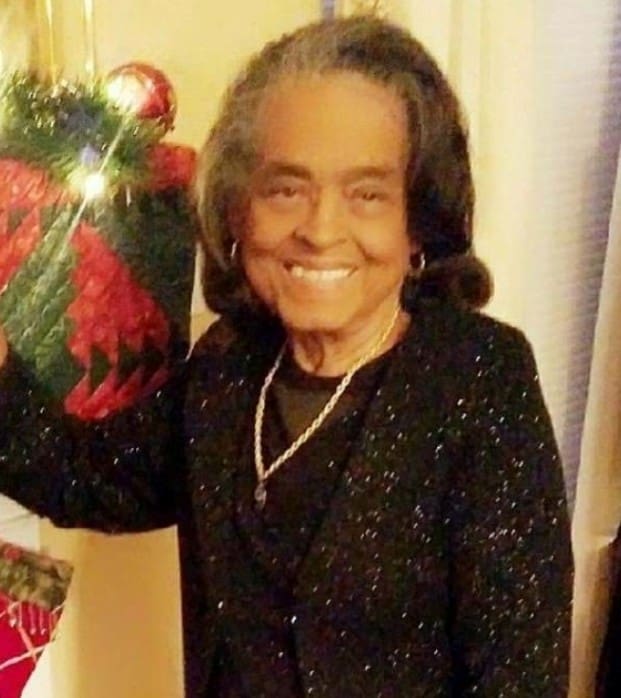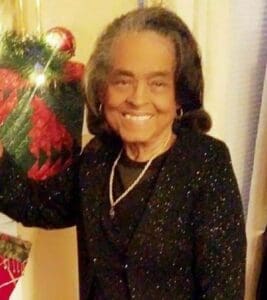 With great sadness, we announce the passing of Enid Degraff Niles Blyden, a devoted mother, sister, aunt, grandmother and friend who transitioned peacefully on March 5.
The viewing will be held from 5-7 p.m., Thursday, March 30, at Celestial Chapel of Dan Hurley Home for Funerals. Funeral services will be held on Friday, March 31, on St. Thomas, at the Celestial Chapel of Dan Hurley Home for Funerals at 10 a.m., and she will be laid to rest right after at Western Cemetery No. 1.
Funeral arrangements are under the care of Dan Hurley Home for Funerals and Cremation Centers of St. Thomas, St. John and St. Croix.
For online condolences or to share a special memory, please visit www.hurleydavisfuneralhome.com
Enid is survived by her two daughters: Jacquelyn Simpson and Patricia Stevens; son-in-law, Arthur Simpson; grandchildren: Angela Simpson, Melanie Stevens, Andrea Simpson, Matthew Stevens and Phylicia Stevens; brother, Navarro Niles, sister, Gertrude Swan; sisters-in-law: Felicia Niles, Larraine Niles, Eslyn Chesterfield, Amy Blyden and Rita Blyden; brother-in-law, Ive Swan; adopted children of her heart: Arturo Niles and Helen Niles; and several nieces and nephews.
Enid was born on St. Thomas, Virgin Islands, on Dec. 14, 1931, to Arthur Berinus DeGraff Niles and Wilhelmina Victoria Braithwaite Niles. Enid has joined her 9 other siblings: Wilmer Johaness (Willy), Kenneth, Vadis, Dougal, Moira (Myra), Arthur, Magdalin (Maggie), Navaldo and Iris. Her two surviving siblings are Navarro Niles and Gertrude Swan.
Enid moved to New York in the 1940s, opening up new opportunities for her education and career. At 17 years old, she earned her high school diploma and continued her education at the Mason School of Business in the Bronx. After completing her education, Enid gained valuable experience working at General Motors. In August 1949, she met her husband, Pedrito Blyden, and they got married in December 1950. In New York, Enid and Pedrito had two daughters, Jackie and Patsy, and in 1968 they moved to St. Thomas. Unfortunately, Pedrito passed away on June 2, 1988, after 38 years of marriage, and on July 1, 1988, she retired from the U.S. Customs Service. Enid spent her last years in North Carolina and finally in Delaware.
Throughout her life, she had genuine warmth that made everyone feel special, a positive attitude that inspired others, and she was respected for her wisdom and advice. Enid's ability to connect with people and make them feel valued was a rare gift, and she used it to bring out the best in those around her.
Her hobbies included gardening and cruising with family and friends two or three times a year. She enjoyed growing flowers, vegetables and numerous fruit trees. Enid enjoyed attending St. Thomas's Carnival and was a member of the Gypsy Troupe for 30 years. She enjoyed making costumes for the festivities and coming up the road on Carnival Saturday. Enid was dedicated to community service, which included volunteering with Partners of Health and attending Holy Family Catholic Church. Her passion for helping others and giving back to her beloved St. Thomas community was a defining characteristic of her life.
Enid's legacy lives on through the countless lives she touched and the impact she made on her community. She was a phenomenal woman, friend, mother and grandmother and will be deeply missed by all who knew her. Her kindness, generosity and unwavering love for her family and friends will never be forgotten.