The V.I. Agriculture Department is alerting both the farmers and families that the territory is currently moving towards a drought and is asking members of the community to please conserve water, especially on St Croix.
Currently, the U.S. Drought Monitor has listed the level of intensity and impact in the territory as St Thomas, D1 (S), which is moderate drought, and St John, DO (S), which is abnormally dry. St Croix is listed as a D2 (S), which is severe short-term drought that means that there are signs of vegetation distress, according to a press release the department issued Thursday.
"In 2021 and 2022 we were hit by a very hard drought as were we listed at D3 on St. John and St. Croix, so we know we are really taking a hit now when it comes to water access in ag across the territory," said Agriculture Commissioner Positive Nelson. "Because of that and because we are moving towards what appears to be another drought in 2023, we are urging everyone who has farms as well as the public in general to be mindful of water use and start conserving now."
The department and researchers from the University of the Virgin Islands are working with the V.I. government to ensure that drought conditions are monitored on a daily, weekly and monthly basis for further understanding of drought impacts across the territory, according to the release.
Researchers coordinate with U.S. Drought Monitors to better understand drought in the region. They indicated last year that St. Croix never came out of the 2021 drought, which was still showing signs of distressed vegetation. This means long-term conservation methods must be put in place territory-wide to ensure long-term access to water for those who collect it for both farming and home use, the release stated.
The Community Collaborative Rain, Hail and Snow Network, or CoCoRaHS, is a national grassroots organization of volunteers that collects high-quality, real-time data on daily precipitation, according to the release. Accurate rain data through this volunteer network is extremely important to measuring weather and climate conditions, interpreting climate change trends in the USVI, monitoring and understanding drought and for bringing together the community around citizen science and data collection, it said. Many also send pictures to share insights that add to the data collected by CoCoRaHS volunteers.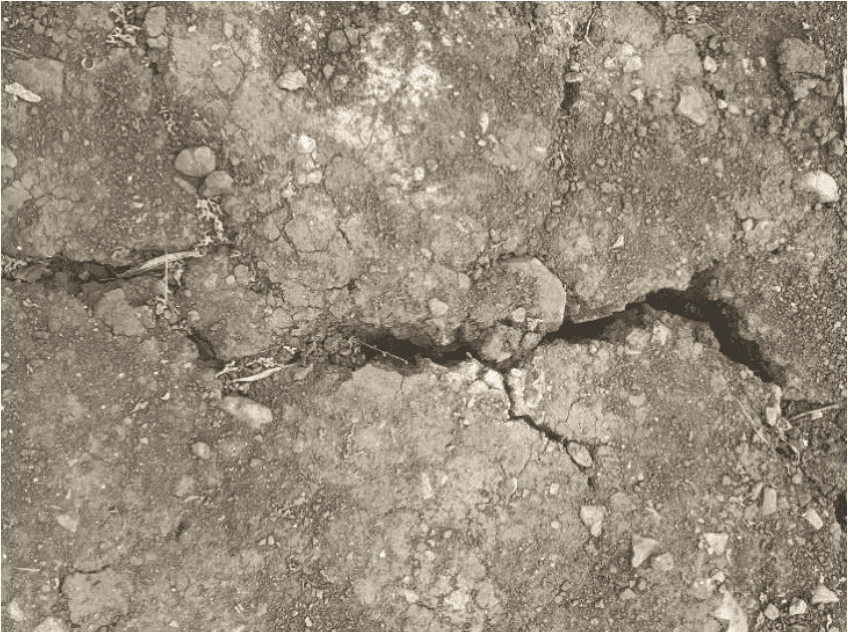 St. Croix farmer Charles Burton of Burton Farms said that he is already experiencing the impacts of drought as he is seeing cracks in the soil much earlier this year, the release stated.
"Pictures like these help the drought monitors see in real-time what's happening. Right now, the soil is really dry due to a lack of rain," said Burton. "At the same time, what is also happening is the high winds are also impacting the soil due to evaporation which is making it even harder for farmers."
For farmers who may have livestock, the Farm Service Agency can — when extreme drought has occurred and is documented by the drought monitors — provide funds to those who qualify for livestock forage. Farmers seeking such information on the livestock forage or crop insurance programs can call the agency at 340-773-9146 to learn more. For those seeking to renew or become licensed with the Agriculture Department, call 340-423-9022 on St John, 340-725-5268 on St Croix, and 340-774-5182 on St Thomas for more information.
To learn more about the CoCoRaHS program or to be considered as a volunteer host site for a rain gauge to help monitor precipitation, contact UVI researchers at christina.chanes@uvi.edu or call 340-693-1072.