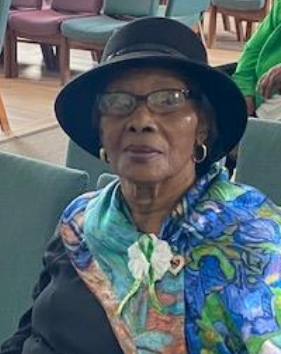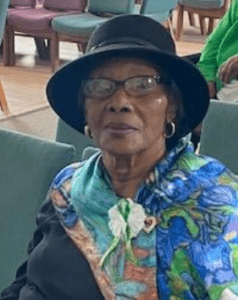 Erma Eileen Christopher Thomas has died.
She was preceded in death by her mother, Louise Lloyd of Tortola; and father, David Emmanuel Christopher of Tortola; brothers: Melvin Christopher of Tortola, Antonio Christopher and Marvin Christopher of St. Thomas, and Ernest Farrington Jr. of New York; sisters: Beryl A. Molyneaux and Janet I. Lettsome of St. Thomas; son, Maurice E. "Boodis" Benjamin; and daughter, Fay A. Labeet.
She is survived by her two sisters: Pearlette Penn of Road Town, Tortola, and Julet Vanterpool of Queens, New York; daughters: Maureen E. Blyden and Delsa U. Thomas; sons: Glen Thomas, Wayne Thomas and Lyndon Thomas; daughter-law, Marcia Thomas.; and granddaughters: Dara F. Maddox, Shani A. Maddox-Semper, Lonye S. Benjamin-Taylor, Lanisha N. E. Thomas and Chinaka I. Thomas;
She is also survived by grandsons: Lymiell D. "Lucky" Lanclos, Jerrell Benjamin, Tony Labeet-Bonjovi, Ishmael Thomas and Mykelti Thomas; grandson-in law, Alex V. Semper; and great-granddaughters: Jazzarie A. Dawkins, Zaida X. Dawkins, Ayanna M. Maddox-Semper, Aryah M. Maddox-Semper, Le'Kayla S. Taylor, Sanai Johnson and Jelina A. Escoto Roman-Labeet-Bonjovi.
Other survivors include great-grandsons: Tafari C. S. Lanclos, Jah'Niah N. Lanclos, Amirii M. Maddox-Semper and Shawn A. Taylor Jr.; adopted children: Rudette and Sandra Christopher, Angel Flecha and Italy Ta'Nae Europe; godchild, Cedelle Niles; and Vincent Smith and Donna Christopher-Charles.
Special tributes and a first viewing will be held from 4 p.m. to 6 p.m., Friday, April 14, at Blyden Church.
A second viewing will take place at 9 a.m. followed by a funeral service at 10 a.m., Saturday, April 15, at Christ Church Methodist. Interment will be at Eastern Cemetery.
Funeral service arrangements are by Turnbull's Funeral Home and Crematory Services.