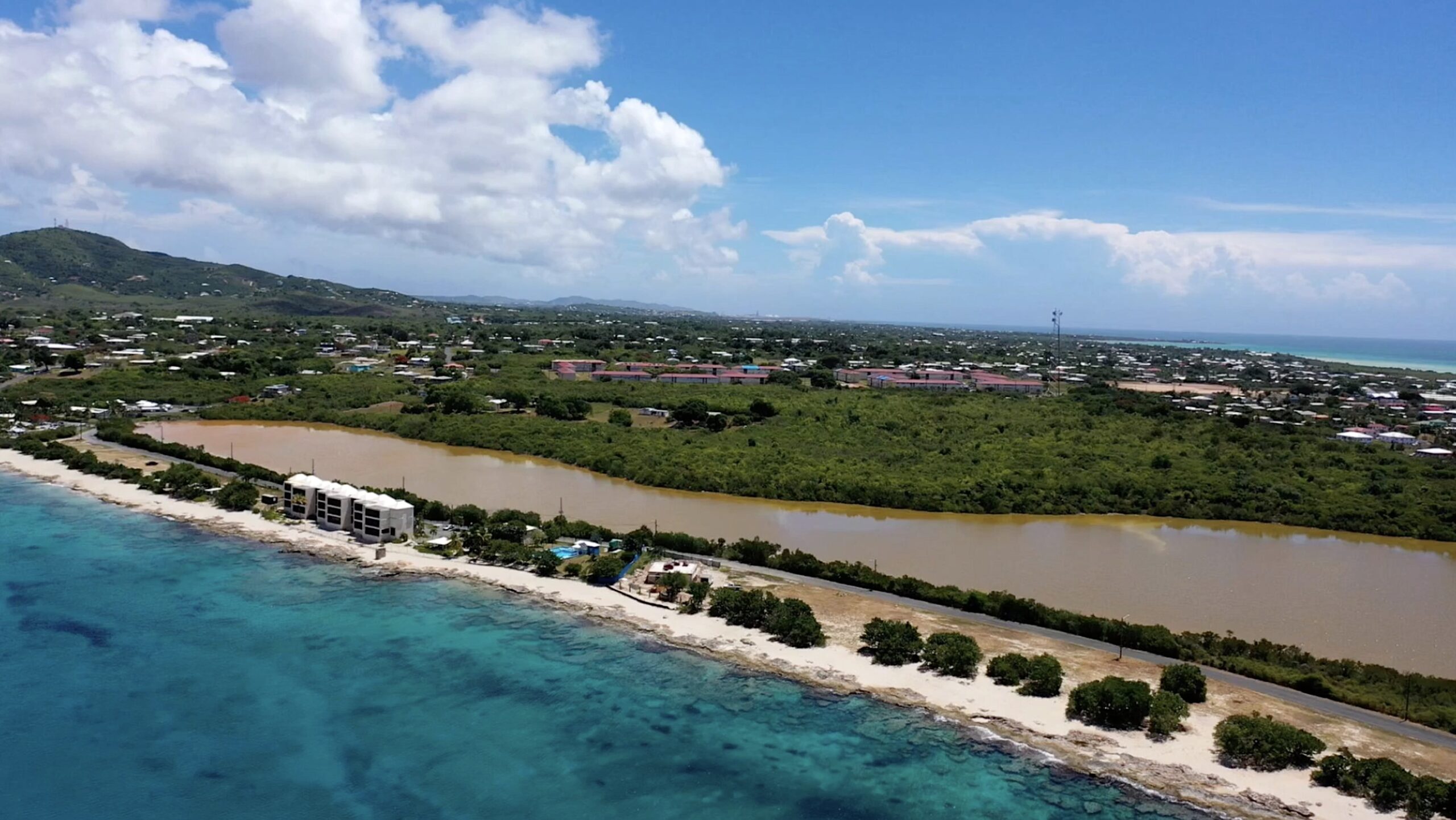 Gov. Albert Bryan Jr. announced the addition of nearly 69 acres to the Territorial Park System Tuesday, adding nearly 2,000 feet of beachfront and ecologically-important wetlands in Frederiksted.
The $1.2 million acquisition adds lands traditionally used for camping and other recreation, as well as one-third of an adjacent salt pond, Bryan said.
"By acquiring the property we're able to preserve environmentally significant wetlands and cultural resources. We're able to secure coastline and beach access for residents for generations to come and expand camping and other recreational facilities," he said. "These are lands and historical ruins and areas that we want to preserve under this new territorial park system."
The Public Finance Authority approved the purchase of Remainder H and S in Estate Hesselberg in November. Bryan said the money used to acquire the property came from the $3.65 million collected after the sale of the King's Alley Hotel in Christiansted almost exactly a year ago.
"When we sold the King's Alley Hotel, there were a couple things that the board and I wanted to do. Number one was we wanted to make sure that we reinvested that money in St. Croix, that we did something meaningful with those funds," the governor said in a press conference broadcast on social media.
Bryan said many residents had reached out to his office concerned about development on land traditionally used for camping and other public recreation on St. Croix, particularly along the Frederiksted beachfront.
"Back in 2022, we created the Territorial Park System to ensure that unique habitats and ecosystems and cultural and historical resources are preserved, protected, maintained, and used for the long-term benefit and enjoyment of future generations," he said. "The acquisition of this property is part of a broader push to develop a comprehensive land and water use plan."
Bryan said the property was originally listed for sale at $1.95 million, appraised at $1.7 million, but through negotiation, sold for $1.2 million. He hoped the land and the other 30 Territorial Park properties would be marked with signage outlining their cultural and historical significance.