Eager to celebrate and spread the merriment of St. Patrick's Day, crowds of enthusiastic people gathered in Christiansted town Saturday. Beginning on Company Street and coming down King Street proceeding to take form, the day was reminiscent of the St. Croix tradition of J'ouvert.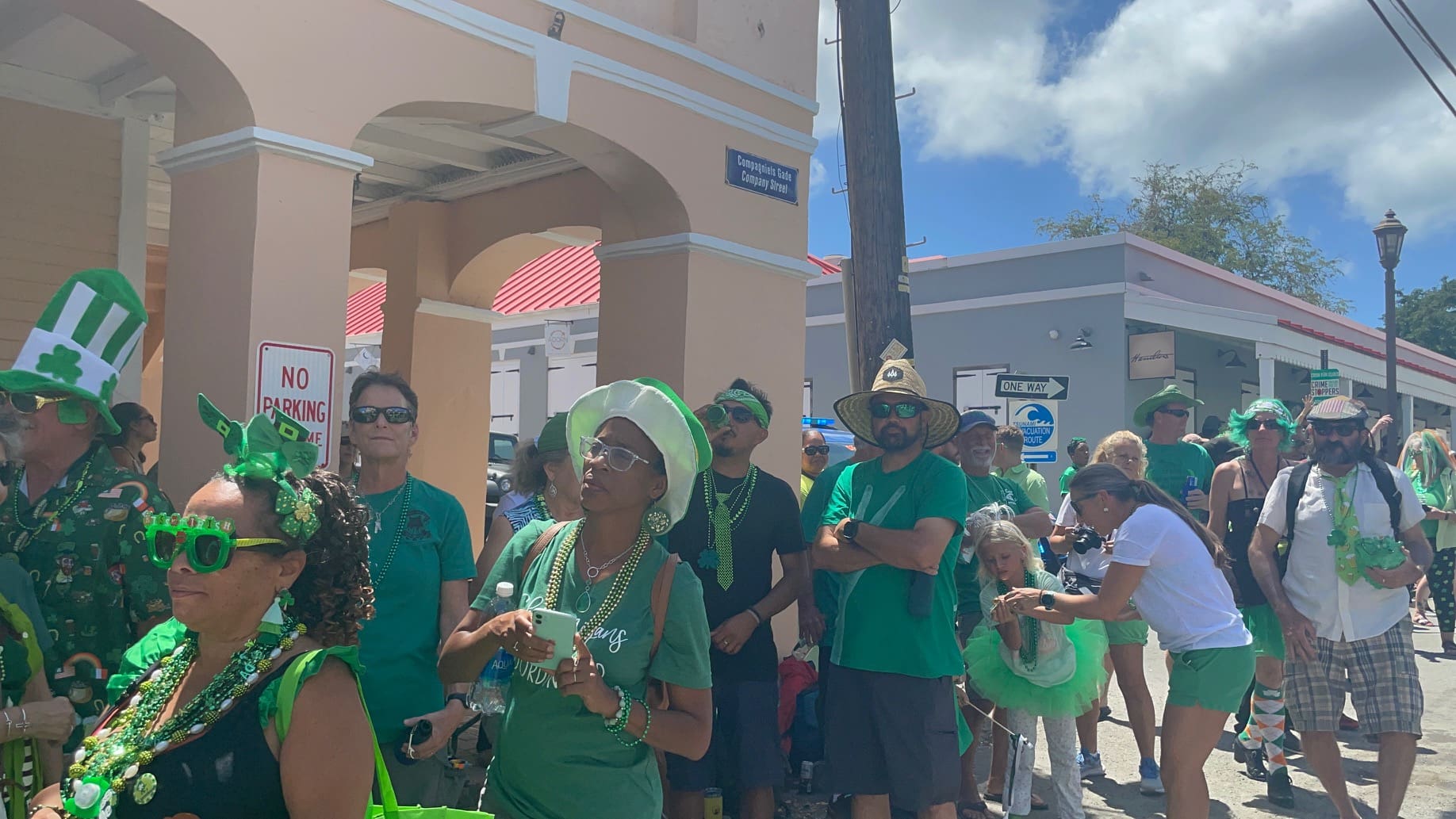 The St. Croix Majorettes performed effortlessly as they energized the crowd. The girls showcased a cavalcade of skills by showing off the fruits of their labors.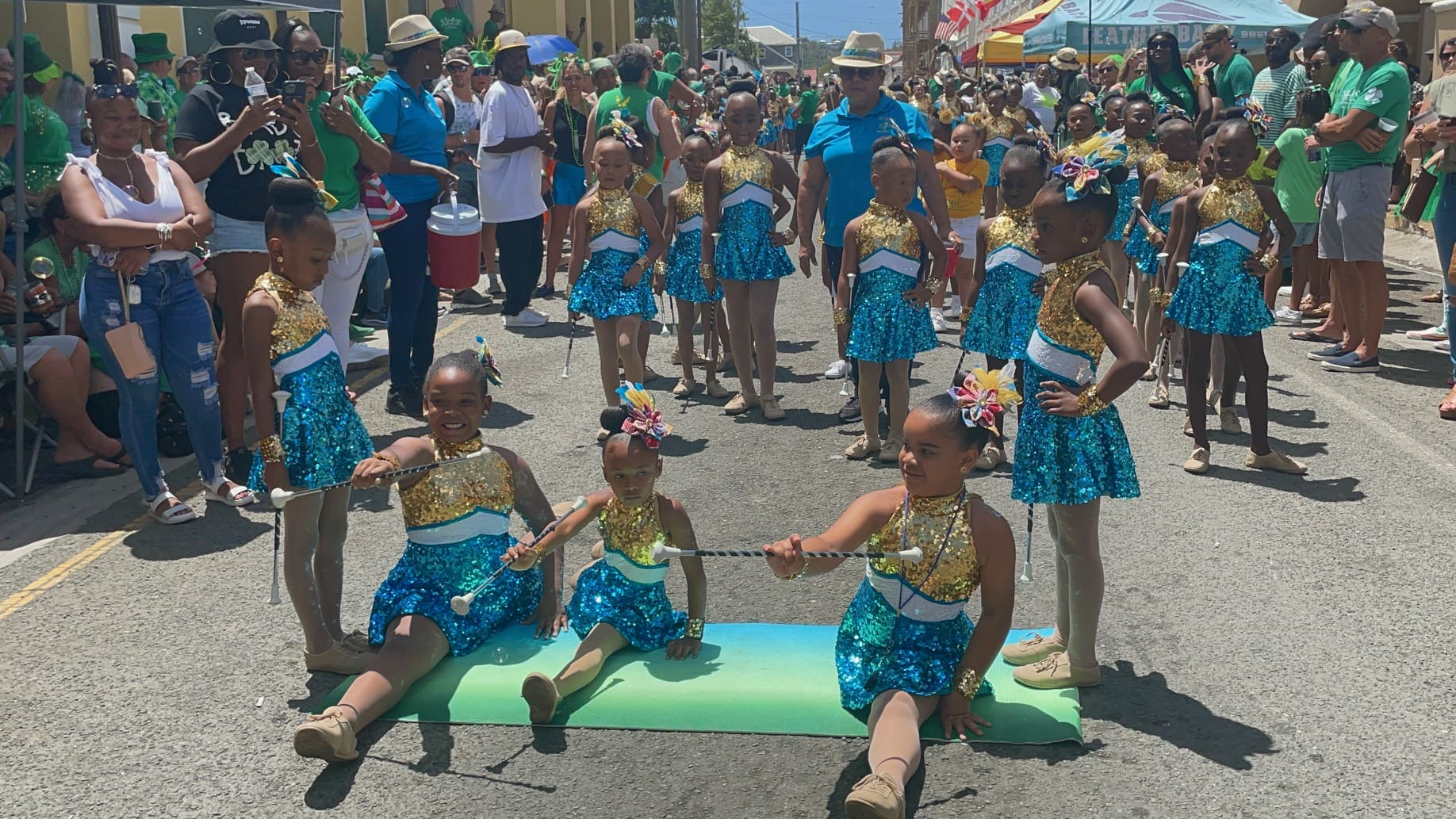 With sublime grace and under the watchful eye of senior majorette leaders, the girls showcased bridges, splits, and high kicks while twirling batons. The precocious talents executed multiple, complex routines.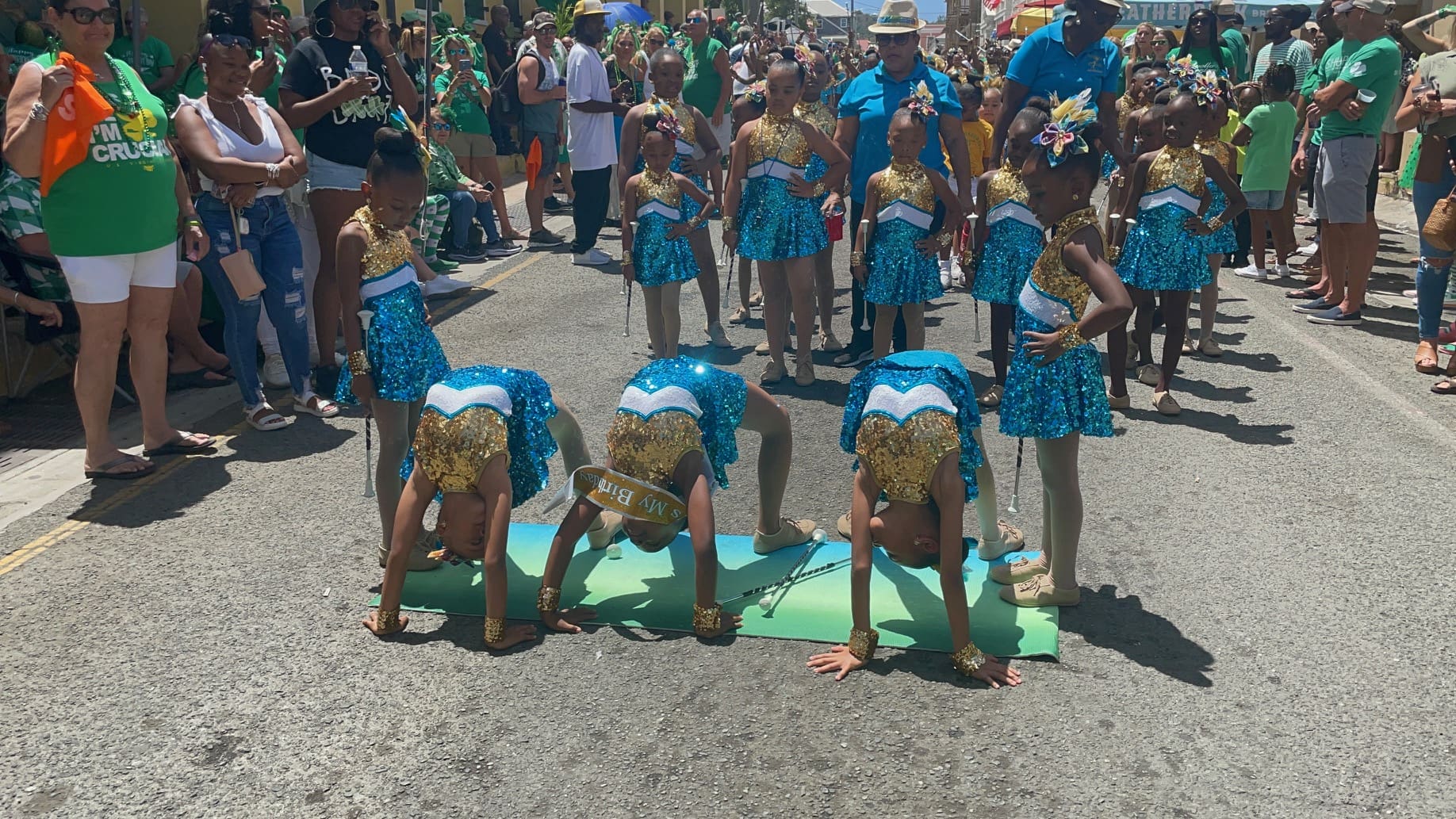 As the Moko Jumbie paraded down the streets, sharing their symbolism as protectors, the crowd participated in spreading good fortune by paying respects to the tall "Powers of God."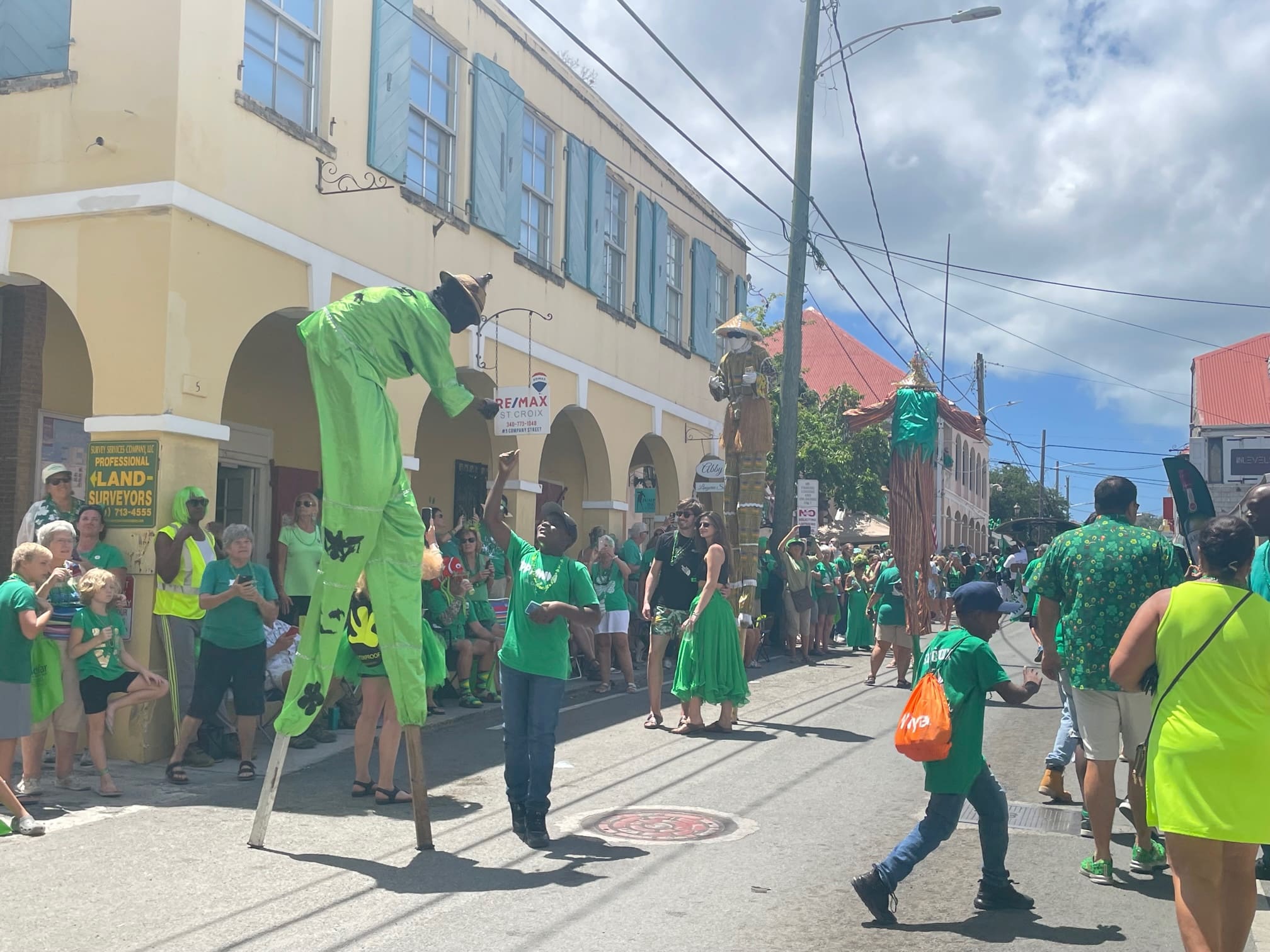 Former Senator Kurt A Vialet was among the masses, taking in the scene with long-time friend Michelle Kokoszka, who traveled all the way from Maryland to join in the good spirits of the festival.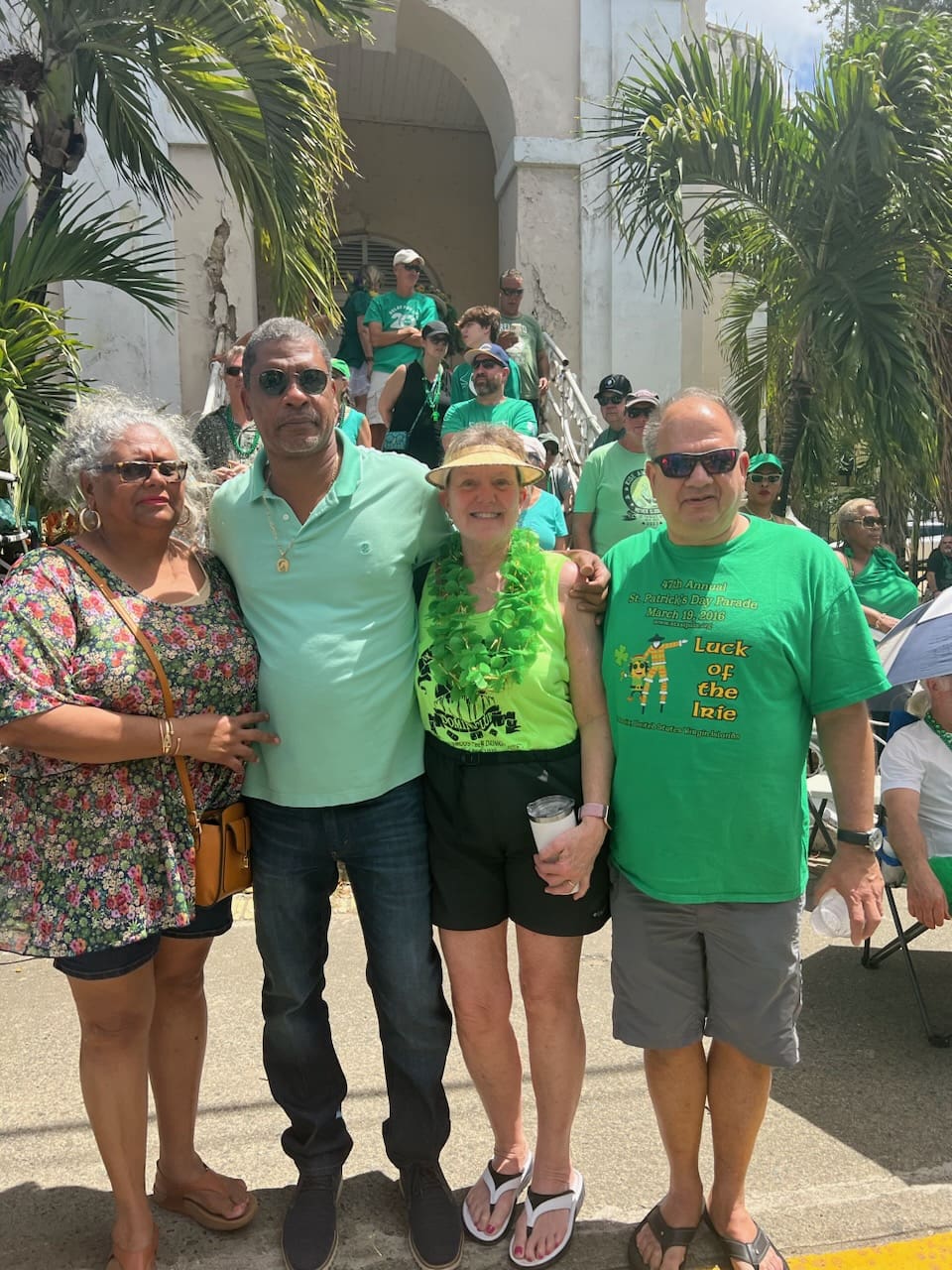 There were many great highlights on the parade route from start to finish. Once again, the St. Patrick's Day Parade brought the St. Croix community together.