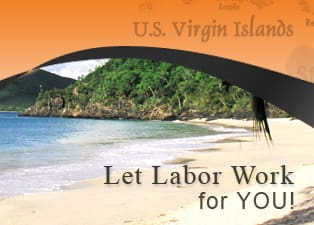 V.I. Commissioner of Labor Gary Molloy invites employers, not-for-profit organizations and training service providers to participate in this year's Summer Youth Work Experience Program through the V.I. Department of Labor (Labor). The department is seeking the following:
Employers and agencies who are interested in providing a five-week summer work experience for youth ages 16-24. Interested employers and agencies can apply online at www.vidol.gov/youth
Service providers and organizations interested in providing life skills and career exploration activities for youths ages 14-15. Programs should run for no more than four weeks. Mini-grants of up to $4,800 are available for qualified providers.
Interested service providers and organizations can obtain a "Summer Youth Workshop Application" by contacting the St. Thomas office at 776-3700 ext. 2080 or emailing shenika.sebastien@dol.vi.gov. The St. Croix office can be reached at 773-1994 ext. 2140 or by emailing amelia.christian@dol.vi.gov. Applications can also be picked up at both V.I. Department of Labor locations.
The deadline to apply is May 5.