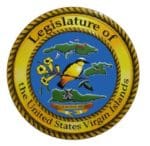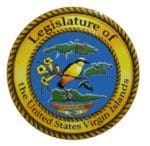 As a member of the 35th Legislature of the Virgin Islands, I urge all Virgin Islanders to join me in honoring the 682,000 social workers nationwide, especially those doing critical work in service to the people and institutions of our community. March is National Social Work Month, a time to appreciate the fact that, "Social Work Breaks Barriers," the theme of this year's observance.
Let us consider just some of the positive roles social work plays in our efforts to maintain civic harmony: domestic violence, child abuse, homelessness, alcoholism and drug addiction. We support all those newly entering our society or returning after debilitating setbacks.
Too often, we overlook or otherwise fail to acknowledge the role of social work in almost every aspect of our overall community health. Our social workers are faced with the most persistent challenges. I am proud to honor them and recognize their valuable contributions to an appreciative community.
In an effort to learn more information about social work or social workers, or to seek help or to report a problem, please call the Department of Human Services at 774-0930 on St. Thomas or 340-718-2980 on St. Croix.
Sen. Ray Fonseca
Editor's note: Sen. Ray Fonseca is a member of the 35th Legislature of the Virgin Islands.