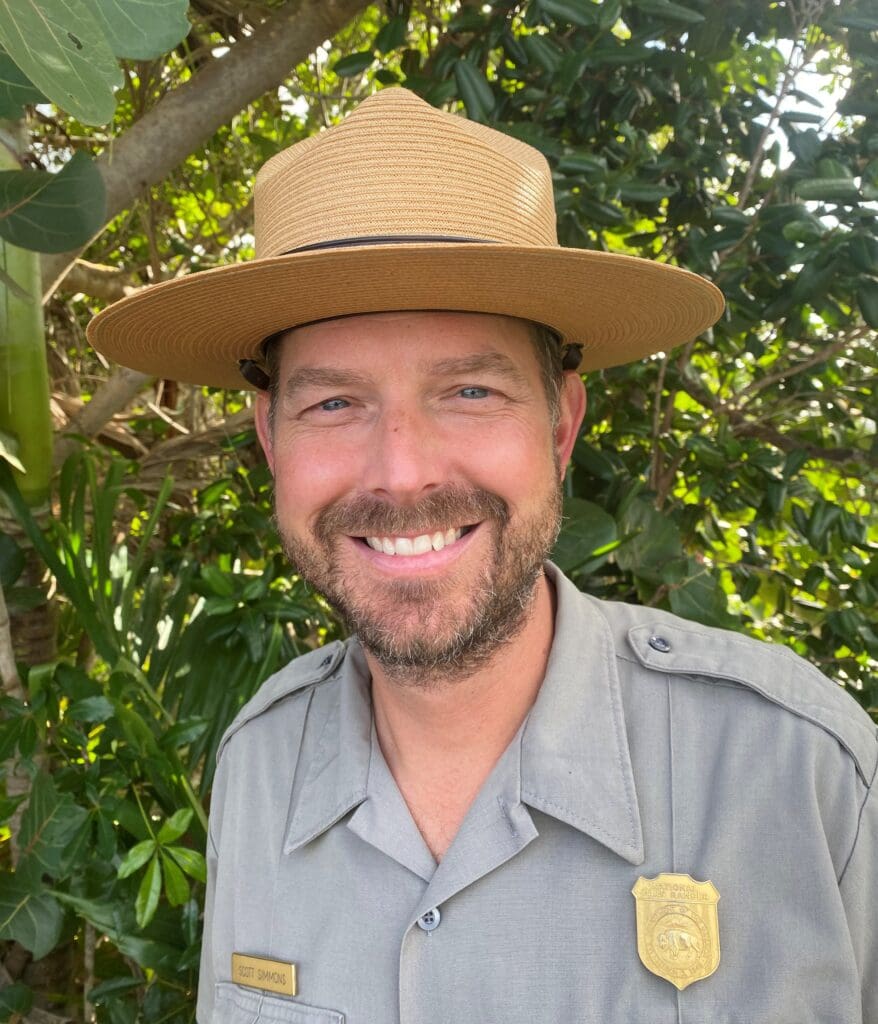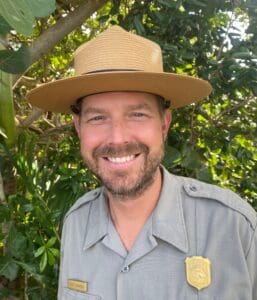 The National Park Service (NPS) has selected three park managers at Virgin Islands National Park and Virgin Islands Coral Reef National Monument: Scott Simmons as the deputy superintendent, Ludric Smith as the division chief of Visitor and Resource Protection and Ahmad Toure as the division chief of Interpretation, Education and Volunteers.
"All three park managers demonstrate mastery in their fields.  They each offer the leadership needed to move the park beyond the mode of hurricane recovery," said park Superintendent Nigel Fields.
Since February 2021, Scott Simmons has served as acting deputy superintendent following his completion of the NPS's two-year Bevinetto Fellowship. During his fellowship, he worked for the U.S. House of Representatives Natural Resources Committee, the Department of the Interior's Great American Outdoors Act Program Management Office, the assistant secretary of Fish and Wildlife and Parks, and the NPS's Office of Legislative and Congressional Affairs. In prior years, Simmons held leadership positions as the assistant director of Design and Construction for the White House and branch chief of Facility Maintenance for the National Mall and Memorial Parks.  He is a graduate of the NPS's award-winning Facility Manager Leaders Program, a recipient of the Roger Kennedy Fellowship at George Washington University, and a graduate of Georgia Institute of Technology, having received a Bachelor of Science in Civil Engineering.
Said Simmons: "After two years of hurricane recovery efforts with NPS staff and partners, I remain inspired by the stewardship opportunities here in the Virgin Islands which far exceed the challenges." Simmons enjoys spending time with his wife Beth and their two children. He also enjoys spending time on the beach, hiking, camping, scuba diving and sailing when he can find the time.
Last week, Ludric Smith was promoted to the division chief of Visitor and Resource Protection, commonly called "the chief ranger."  "It is a source of pride for me to protect the treasures of our national park and national monument in my home, the U.S. Virgin Islands," said Smith. "Diversifying our team and improving relationships with the community are at the top of my leadership list." Smith has a proven background in law enforcement having served as a U.S. park ranger for the past 13 years, with several assignments as acting chief ranger. During his NPS career, he served at Biscayne National Park, Great Smoky Mountains National Park, Blue Ridge Parkway, and Fort Sumter and Fort Moultrie National Historical Park.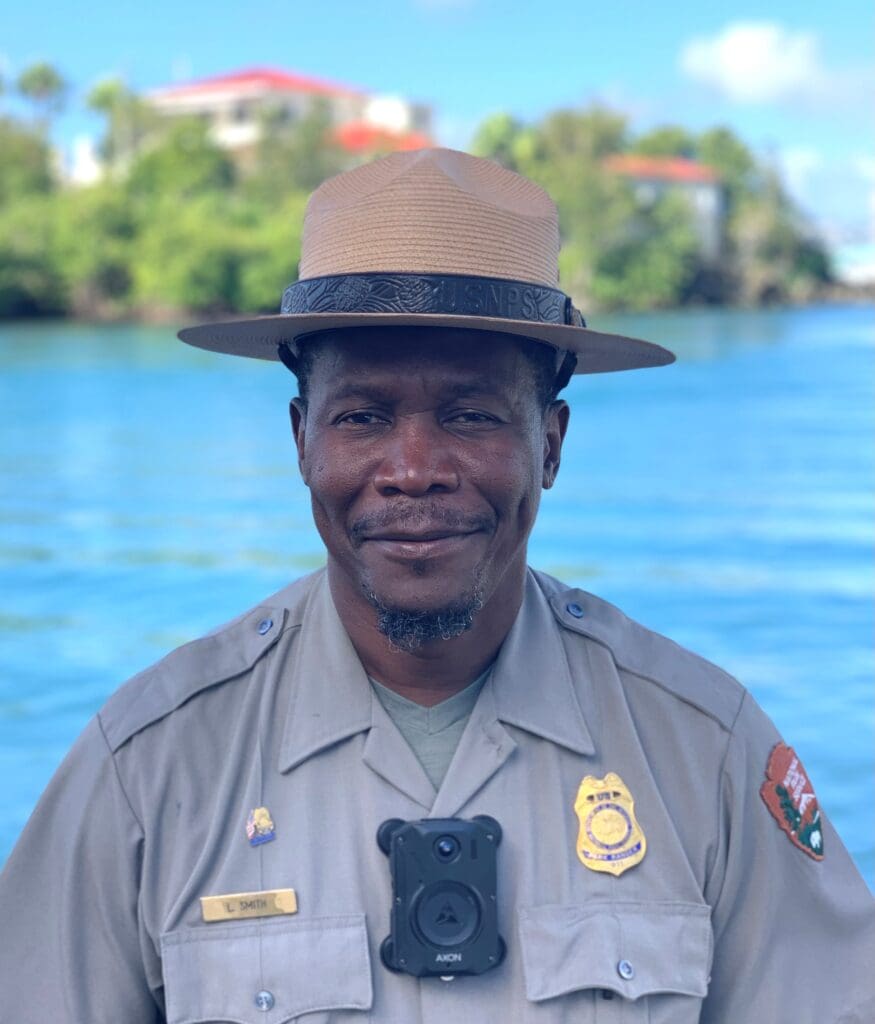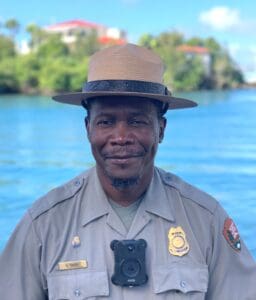 Smith has a degree in criminal justice education from Ashworth University in Georgia and is a 2017 graduate of the U.S. Department of the Interior's Criminal Investigator Program.  For Smith, youth development is a core value, and he ensures that he and his staff participate in the park's Youth Conservation Corps program each year.  Smith aims to inspire the next generation to achieve success in building careers with the National Park Service.
Later this month, Ahmad Toure steps into the long-vacant position of division chief for Interpretation, Education and Volunteers. Toure began his career with an NPS internship before receiving a permanent park ranger position with the George Washington Memorial Parkway in September 2011. There, he twice won the Freeman Tilden Award, the highest award presented to an individual National Park Service interpreter, for individual (2020) and group (2021) work interpreting previously omitted historical content. As a supervisory interpretive ranger at National Capital Parks-East, he led the Historic Homes team to care for Frederick Douglass National Historic Site, Carter G. Woodson Home, Mary McLeod Bethune Council House National Historic Site, and five Capitol Hill Parks.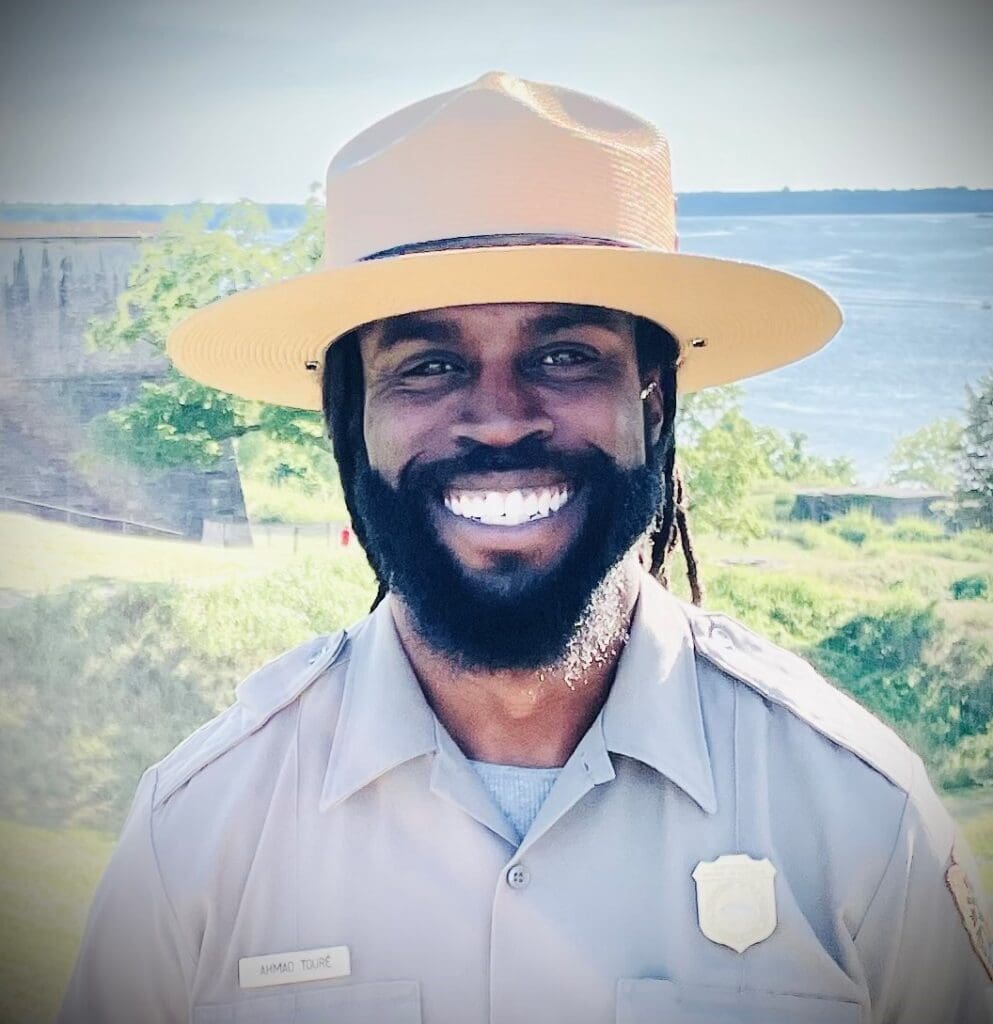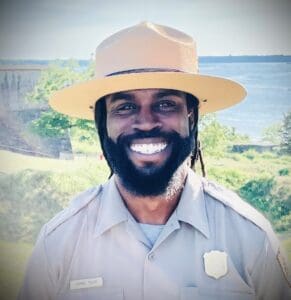 "Bringing innovation and new vision to interpreting the stories and places that reflect or reveal who we are is my constant goal," said Toure.  "I am proud of my Carib heritage with deep family ties across these islands, so bringing more light to underrepresented stories in the Virgin Islands speaks to me personally."
During his youth, he lived overseas in Italy and Germany where he graduated high school before moving to Washington, D.C., for college. Toure earned a bachelor's Degree in Business Administration from American University's Kogod School of Business, with additional studies within the university's Katzen School of Design. In his free time, he enjoys rock climbing, hiking, making art and spending time with family.