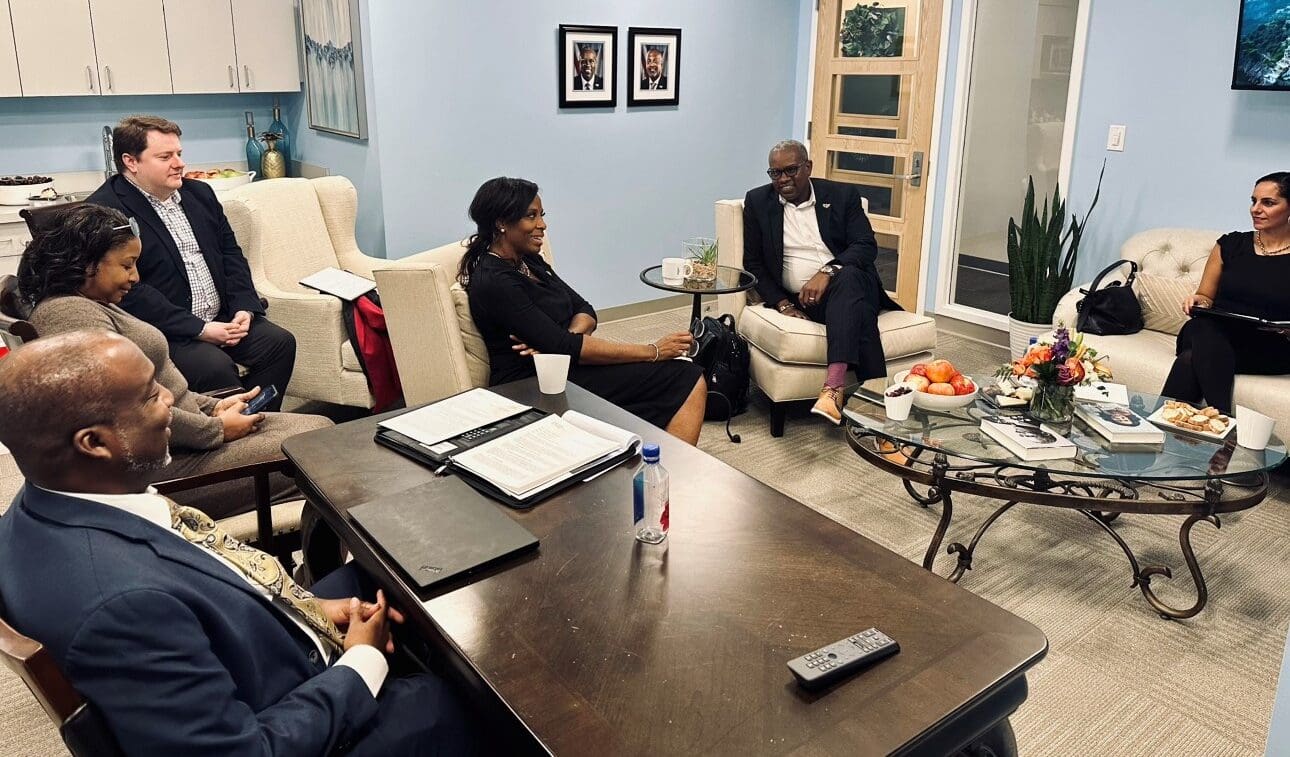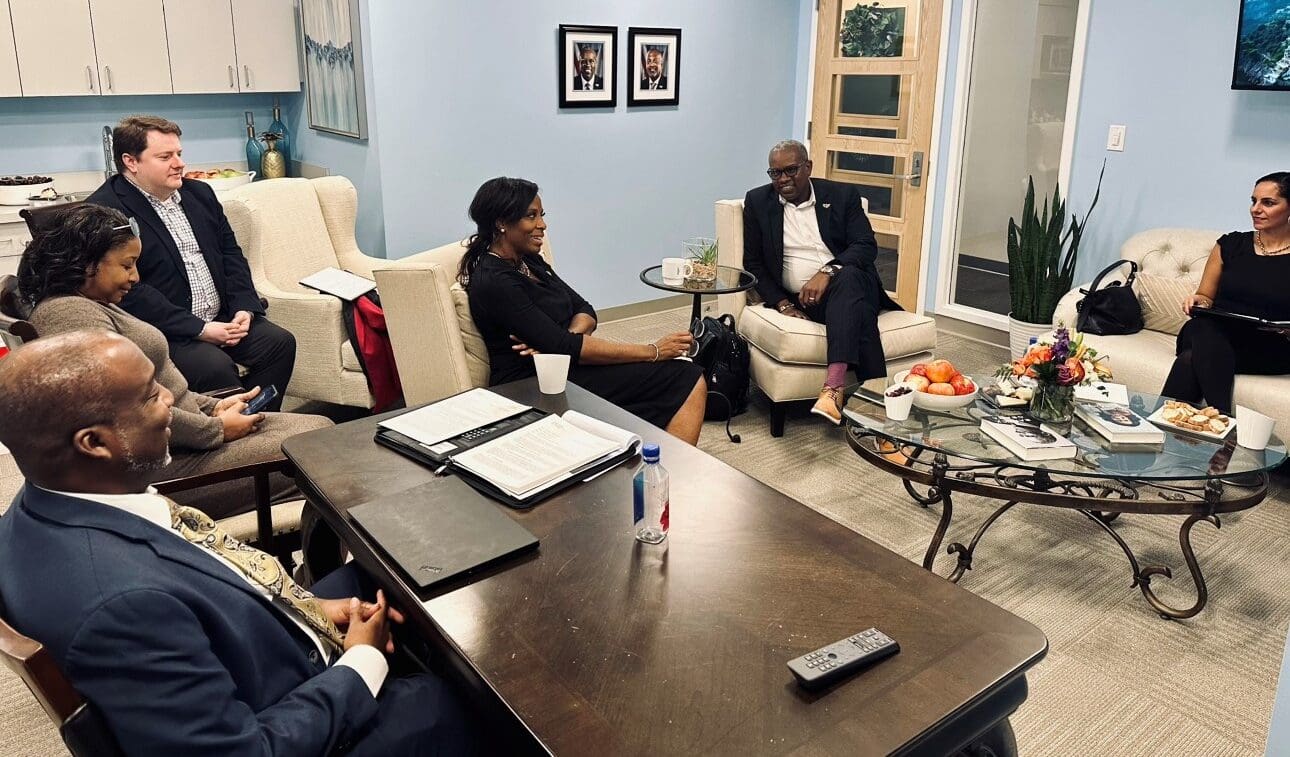 Delegate to Congress Stacey Plaskett had "robust discussions" with Gov. Albert Bryan Jr. Tuesday on issues facing the U.S. Virgin Islands while he is in Washington, D.C., this week for the National Governors Association winter meeting, her office announced.
"I am pleased to have had meetings with Governor Bryan and his staff while he is here in Washington," Plaskett said in a prepared statement.
"We had several robust discussions on Virgin Islands issues including healthcare, our post-hurricane recovery process, taxes, and effective utilization of federal funding on the ground," said Plaskett.
"I am always grateful when we as elected officials can work together to focus on the issues that are important to the Virgin Islands. I stand ready to work collaboratively with the governor whenever possible to advance the interests of Virgin Islanders," she said.
Plaskett also announced a $16 million grant from the U.S. Department of Homeland Security's Federal Emergency Management Agency to the V.I. Education Department on St. Thomas.
The money — $16.257 million in total — will be used to permanently repair the Evelyn Marcelli and J. Antonio Jarvis annexes on St. Thomas, which were both elementary schools prior to being damaged by Hurricane Maria in 2017, said Plaskett.
The funds "will be integral for developing our preparedness and resiliency against natural disasters. We are proud of the work of the Office of Disaster Recovery and the V.I. Department of Education for obtaining the funding and look forward to working with them to ensure the funds are fully utilized," she said.
While in D.C. this week for the winter meeting of the nation's governors, which starts Thursday and runs through Saturday, Bryan also is scheduled to testify before the Senate Committee for Energy and Natural Resources on Thursday to give them a status update on the state of the territory.
In addition to meetings with members of Congress to talk about benefitting the territory's economic future, WAPA and energy, healthcare, bond financing and other pressing issues, he also planned to attend the Department of Interior's annual Interagency Group on Insular Affairs, according to Government House.
Bryan began the week meeting with representatives from Google, Howard University and the D.C. mayor's office. Topics of discussion included digital transformation for government sectors, Google's public sector resources for empowering a culture of innovation, training and health IT workforce development partnerships and opportunities with Howard University and the government of the District of Columbia, Government House said.
Bryan is scheduled to return home on Sunday and Lt. Gov. Tregenza Roach, who also is out of the territory this week on personal business, is scheduled to return on Monday.
During their absence, Finance Commissioner Bosede Bruce is the acting governor, and Senate President Novelle Francis Jr. is assuming the duties of the lieutenant governor.