Ivanna Eudora Kean High School Digna Marie Wheatley Gymnasium hosted all six of St. Thomas/St. John Interscholastic Athletic Associations Basketball League games this weekend.
Ivanna Eudora Kean High School 30 – Antilles School 19 – Varsity Girls
The Lady Rays and Lady Canes reacquainted themselves with each other on Friday after their initial meeting during the Martin Luther King Jr. Varsity Basketball Tournament. Similar to their first encounter, this game was hard fought from the opening tip to the final buzzer. The Lady Rays were nursing a 3-point lead going into the fourth quarter when Senior Ray Jada Isaac took over the game. She scored nine of her ten points in the final stanza. Te'Anique Joseph was the game's top scorer dropping 12 points for the winners. C'Orna Greene led the Canes with 10 points and 12 steals. The Lady Rays will host Charlotte Amalie High School on Monday, January 30, 2023, at 4:00 pm. The Hurricane's next game will be a rematch against the Rays on Wednesday, Feb. 1, at 4:00 p.m. Both games will be played at IEKHS gymnasium.
Gifft Hill School 19 – Antilles School 8 – Middle School Girls
Gifft Hill School Lady Barracudas made up for a scoreless first quarter by nailing shots from all over the court, including a three-pointer by Nissi Obando in the third, on their way to defeating Antilles School Lady Canes 19-8 in the first game on Saturday, in Ivanna Eudora Kean High School's Digna Marie Wheatley Gymnasium. On this level, scoring is usually restricted to layups, free throw shooting, and short jumpers. However, Obando and Kenzey O'Donnell made more than a few long-range buckets to cement the game for Gifft Hill School. Obando scored a game-high 13 points for the winners. Akiah Hughes-Williams scored six points for Antilles School.
Antilles School 21 – Gifft Hill School 11 – Middle School Boys
Antilles School was in full control of this contest as the Hurricanes were too strong for Gifft Hill School Barracudas on Saturday. This was the opening game of the middle school boy's division. The Hurricanes put up eight points in the first quarter and then five in the second and never looked back. Dion Parson scored 8 points and teammates Harrison Oriol and Segev Griffith both added 4 points each for the winning team. Jayson Richardson led the Barraducas with 5 points and Jacori Laurencin chipped in four points.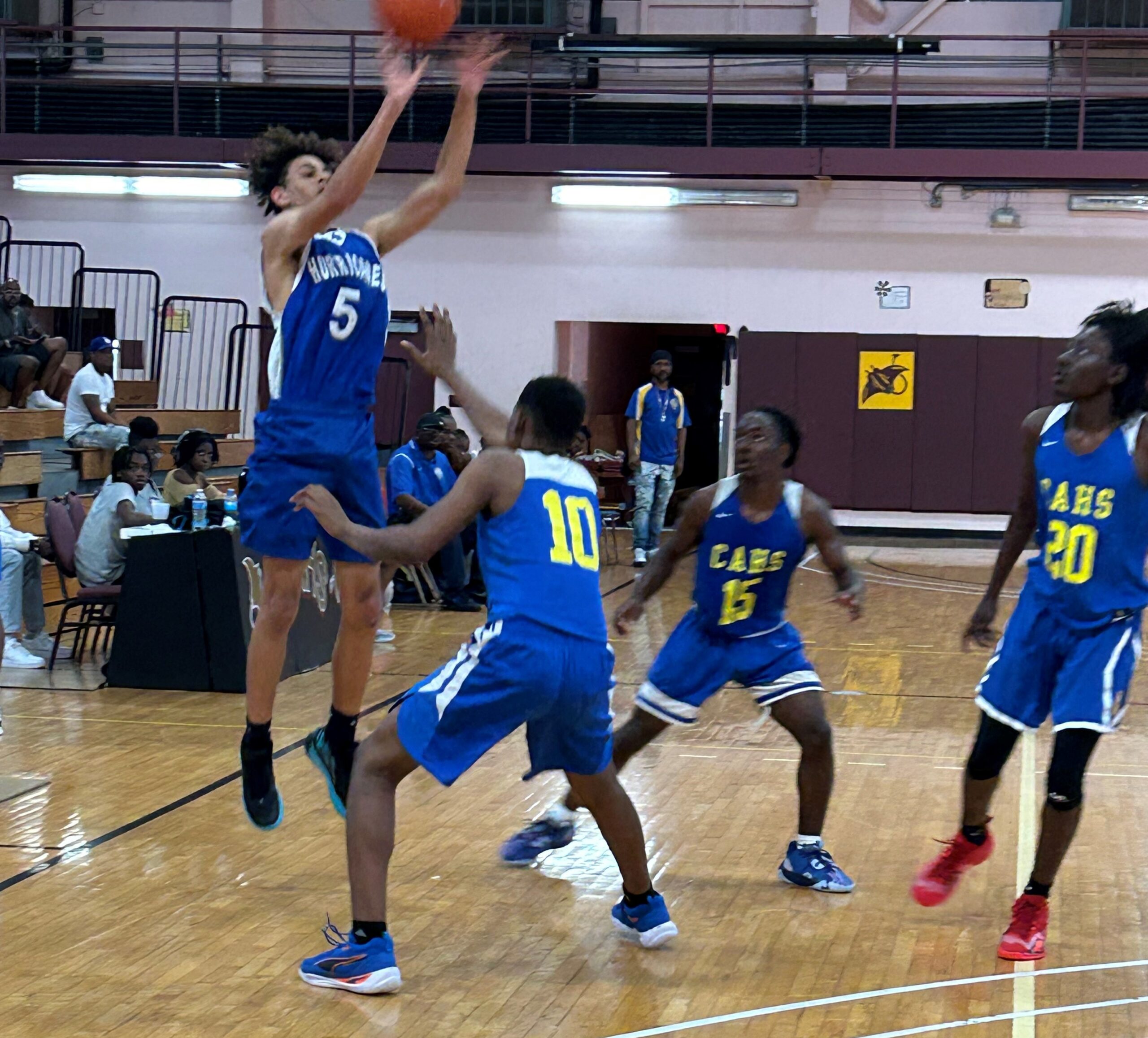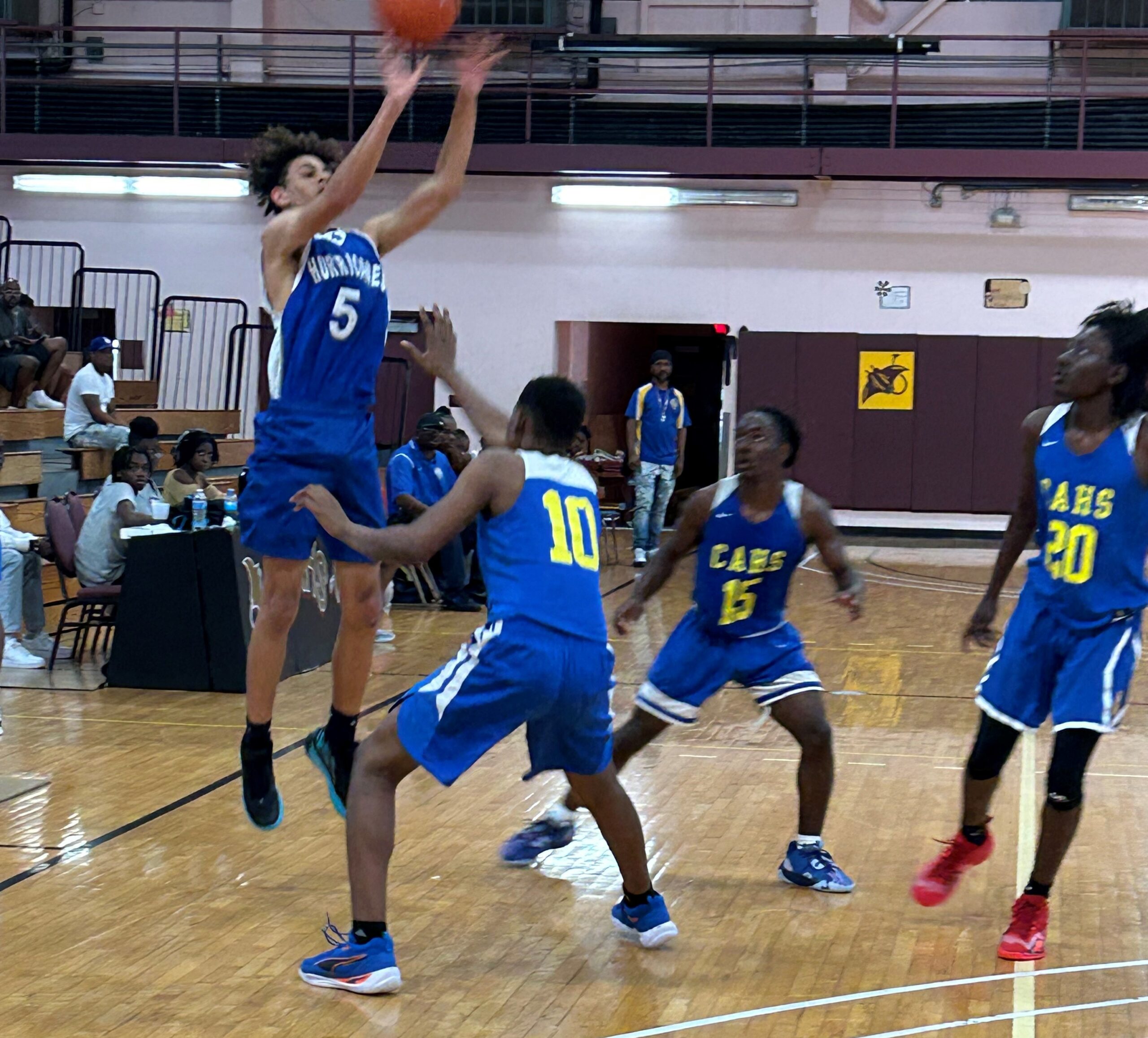 Bertha C Boschulte Middle School 28 – Addelita Cancryn School 25 – Middle School Boys
In the closest game on Saturday, at the Digna Marie Wheatley Gymnasium at Ivanna Eudora Kean High School, Bertha C. Boschulte Middle School outlasted the Rising Phoenix of Addelita Cancryn School 28 – 25. The Flaming Blazers held a small 2-point advantage at halftime and stretched the lead out to six going into the fourth quarter. Amani Turnbull and J'vante Harrigan kept Addelita Cancryn School in the game by each hitting a three-point basket in that final stanza. But BCB was able to withstand the late charge and escaped with a three-point victory. Keandre Charles lead the way for BCB. Harrigan was the top scorer for the Rising Phoenix. Both players registered eight points for their respective teams.
Virgin Islands Montessori School and Peter Gruber International Academy 8 – Charlotte Amalie High School B Team 3 – Junior Varsity Girls
In the first major upset of the young season, the Virgin Islands Montessori School and Peter Gruber International Academy Lady Volts defeated Charlotte Amalie High School  Lady Hawks B Team 8-3. In this defensive struggle, the Lady Hawks only made one field goal for the entire game. It was a three-pointer by Haile Serano in the first quarter. The Lady Volts only had three field goals themselves. Jedea Smith, Sofia Kappel, and Ellis Wisehart scored those baskets for VIMSPGIA. Smith added two free throws in the fourth to bring the total for the winning team to 8 points. The final team in this division is CAHS' A Team.
Charlotte Amalie High School 41 – Antilles School 23 – Junior Varsity Boys
Charlotte Amalie High School junior varsity boys simply wore down the undermanned Antilles Hurricanes in the final game of the day in St. Thomas/St. John Interscholastic Athletic Association Basketball League on Saturday. The Hawks held a slim 2-point lead at halftime. The Hurricanes could only muster six points in the entire second half, giving the Hawks a comfortable 18-point victory. Shaqkeem Dore played like a man amongst boys as he dropped a game-high 22 points for CAHS. Akyri Kirwan also scored nine points for the winners. Mikko Griffith and Mattew Meyers recorded 6 and 5 points, respectively, for the Hurricanes.