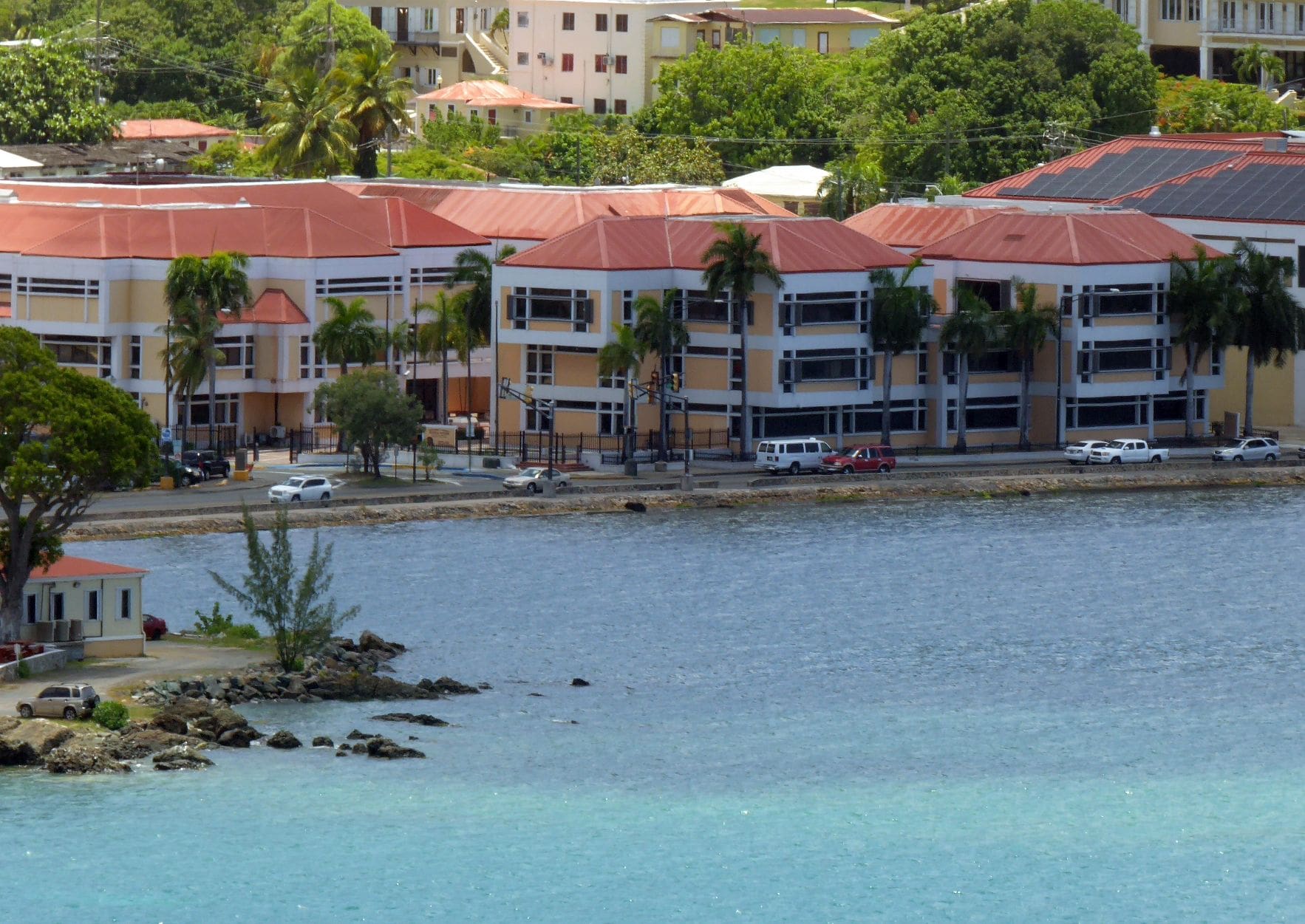 Police on St. Thomas arrested a pair of relatives in the midst of an alleged shoplifting spree. Court documents said the spree didn't last long but caused a lot of excitement.
Authorities said the first defendant — Chad Dyer — was a familiar face to the clerk at the Racetrack Gas convenience store on Raphune Hill. A call was placed to 911, followed by an admonition.
"I know what you came here to do, get out!" the clerk told Dyer and later, police on the scene. But the defendant allegedly walked in and took three bottles of Hennessy Pure White, and left.
Investigators, checking surveillance cameras outside the store, were able to see how the defendant came and left the area, exiting a red Toyota and returning to that vehicle with the merchandise.
A few minutes later, police say Dyer entered the Cost-U-Less warehouse outlet, also on Raphune Hill and allegedly removed two boxes, plus two bottles, of the same specialty liquor taken from Racetrack. When the security guard noticed someone took merchandise without paying for it, he gave chase, according to court documents.
When the guard encountered Dyer, police said a struggle began. The two loose bottles of Hennesey fell and shattered on the ground. The defendant then ran away, a witness said in a statement.
Investigators again turned to security cameras for further details. They spotted a red Toyota drop off the defendant in the parking lot and later picked him up. At that point, police checked the license plate and registration on the vehicle.
When the store manager gave a statement, she said the defendant had been seen in Cost-U-Less on two previous occasions. On both of those occasions, the manager said, Dyer allegedly took single bottles of the brandy without paying.
It was stated in the probable cause fact sheet that a single bottle of Hennessy Pure White sells at retail for $52.
That inquiry led to Dyer's female relative. By then, Dyer was in custody and answering questions at the V.I. Police Department Criminal Investigations Bureau.
When police encountered the relative, identified as Esther Taylor, she initially refused to answer their questions. But Taylor surrendered two bottles of white brandy to authorities and she was taken into custody.
At an advice of rights hearing held Friday, Dyer had charges of grand larceny, petit larceny, destruction of property and disturbance of the peace. Taylor faced charges of aiding and abetting grand larceny.
Superior Court Magistrate Simone Van Holten-Turnbull upheld the charges and set unsecured bonds of $20,000 and $30,000, respectively, for Dyer and Taylor.
Arraignment is set for Feb. 10.