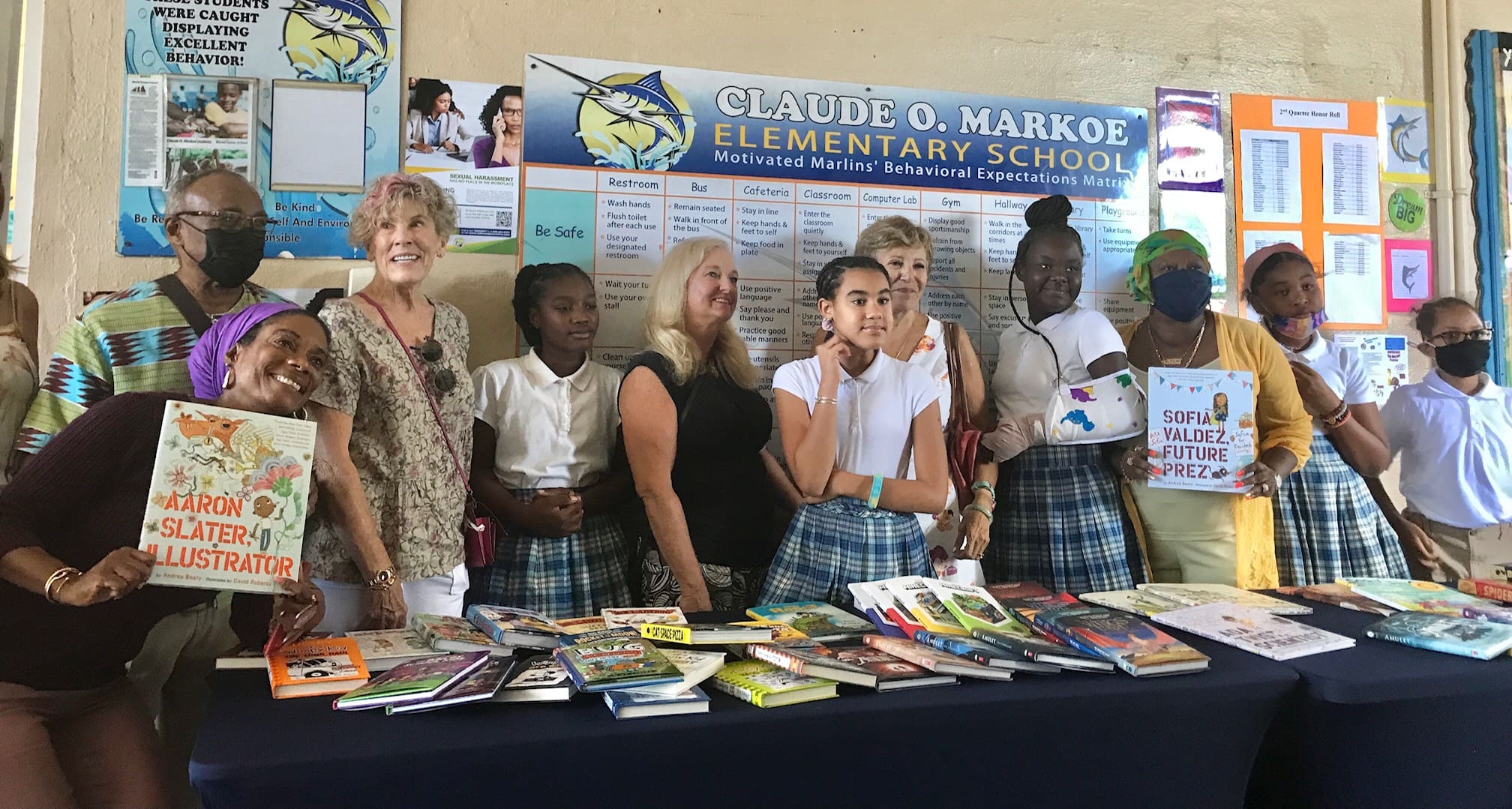 Less than a year ago, in March 2022, the Altona Lagoon Book Club was heralded for their donation of books to the Juanita Gardine K-8 School Library. The club is "paying their love of books forward" again. This year, Claude O. Markoe Elementary School Library is the recipient.
A total of $1,300 in a variety of books for all elementary grade levels was bought at a discount from Undercover Books & Gifts, with the cost donated by club members and matched by Prosolar St. Croix in Gallows Bay.
"This donation is the result of teamwork and our love for our St. Croix children. Our actions are generated by the desire to see our children move forward with a greater love for reading," club president Leonor Gillette said.
The act of generosity came about last year when the book club members began organizing with the idea to "channel" their love for reading to the local school children at the elementary level. Their help with funding the project was underway when Keith O'Neale of O'Neale's Transport, Inc. came to the rescue adding to the club's donation, and Undercover Books & Gifts included a discount to the overall cost of the books.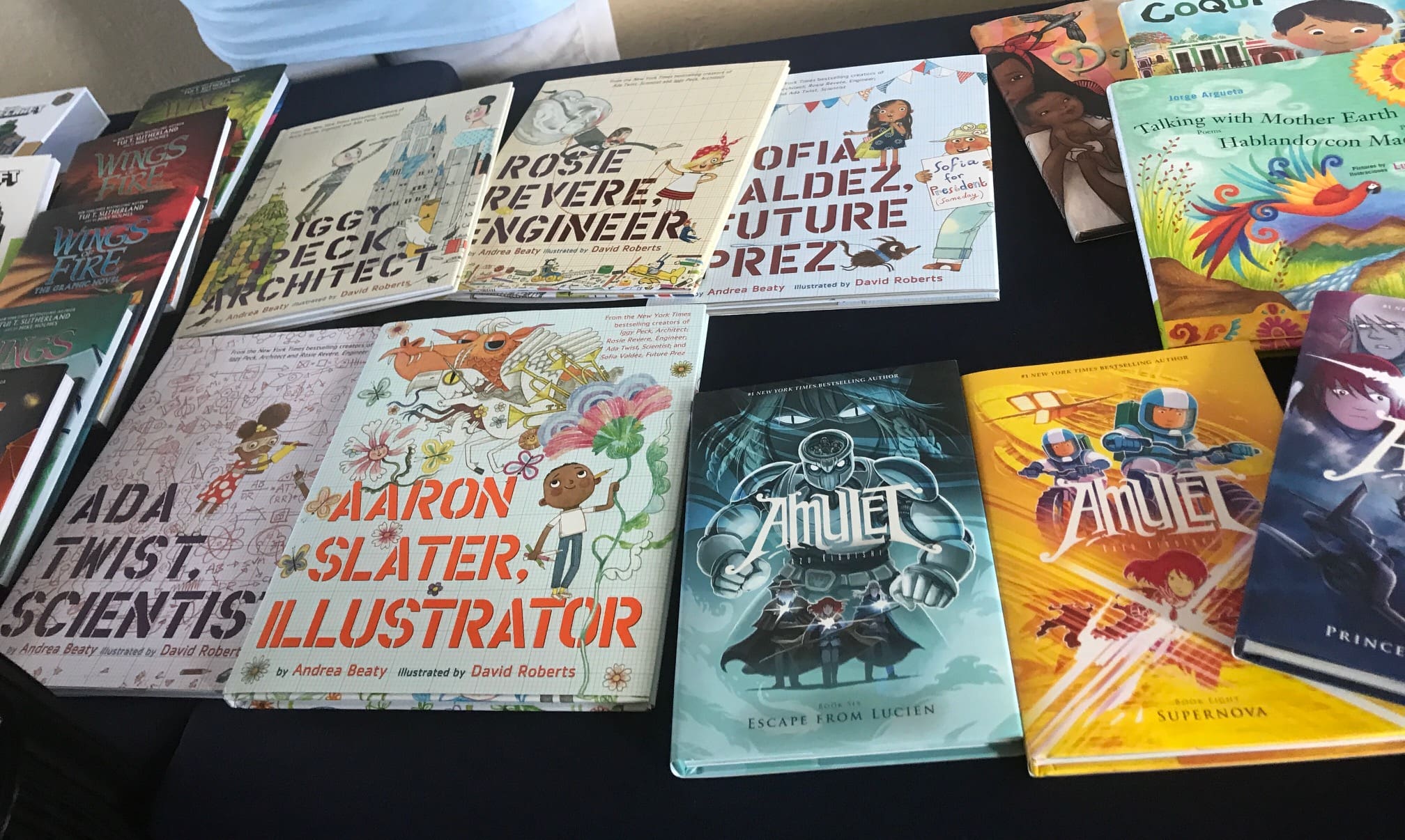 The process went through without a hitch and Juanita Gardine's students came out of the pandemic having the joy of holding a book in their hands again, which was truly "powerful," as expressed by Assistant Principal Anna Marie Gorden.
Tuesday morning, book club members were joined at Claude O. Markoe by Principal Wendy Gonzales, librarian Leslie Greene and their students, who were eager to view the array of hardcover books representing each elementary grade level.
Greene actively searched for titles of books that she knew the students would look forward to reading. "Some of these are educational books that promote learning in fields of interest like science and architecture. I'm so happy for our children to have this opportunity right at hand," she said.
Gonzales is honored to serve as principal at the Claude O. Markoe Elementary School since 2017. "One of the things that we have been pushing at our school is a love of reading. Our students were able to pick from titles according to their reading levels, so they will get the opportunity to choose that book to read," she said.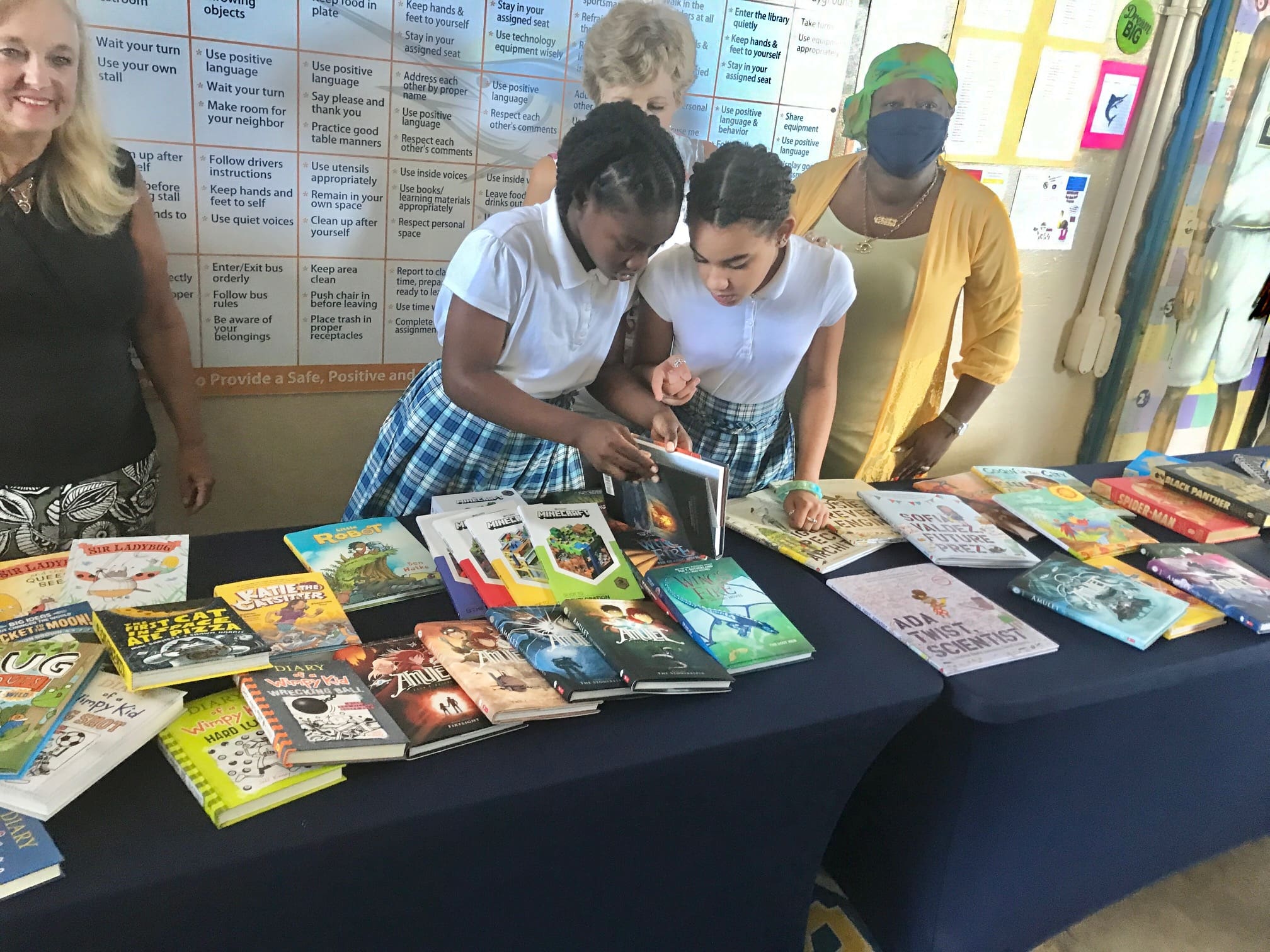 We are loving this donation from the Altona Lagoon project — we are totally thrilled, Gonzales said. "We are part of the digital age, but there is nothing that beats having a book that a student can hold and thumb through, turn the pages, and be able to go back and have discussions with their friends about what they read. They can talk about the protagonist and the antagonist and relate to fiction and historical fiction," Gonzales said.
"I don't think I could ask for anything better than this addition to our reading program here at Claude O. Markoe. I do appreciate the book club's gesture. And we're outside," Gonzales said. "Outdoor learning is another great project we have here with Urban Forestry. So, we're encouraging our children to do things outdoors. Can you imagine sitting on the veranda or sitting underneath a tree enjoying a story — isn't that great,"  she said.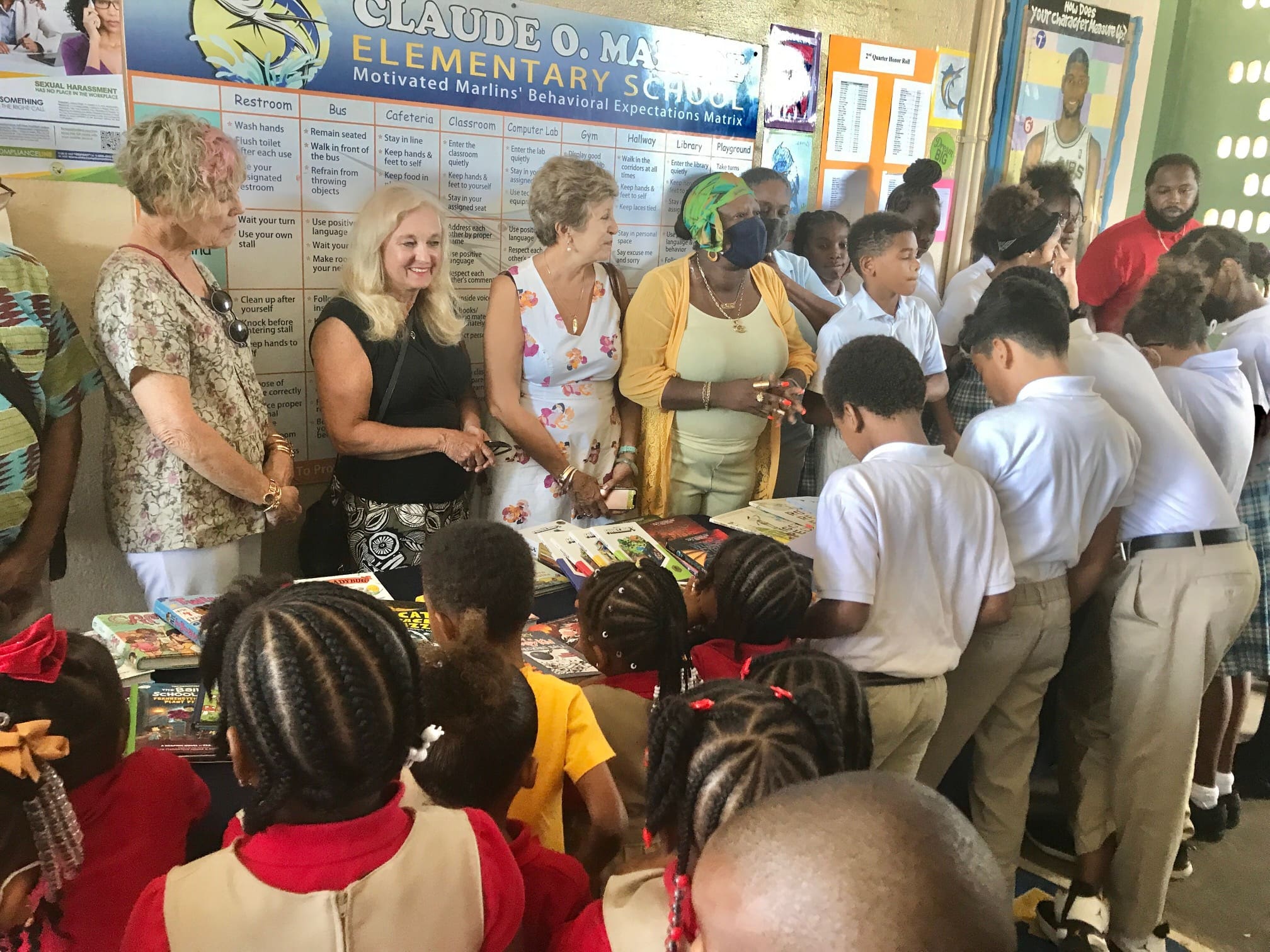 The members of the book club are equally as thrilled as Gonzales, Greene, and the students. "We can see firsthand the rewards of our donation as a 'love of reading in action,' and we can see it passed on as 'literary energy' channeled to the children of St. Croix. It gave us great pleasure to be able to do this for our children," Gillette said.
"This year, we were able to complete our project with the help of ProSolar St. Croix and Bridget Rasmussen, who was our liaison at ProSolar," Gillette said. "We are thankful for their help and we hope to continue doing this in the future with other schools."
The Altona Lagoon Book Club met once a month at the Lagoon until recently when they moved to the Peacock Room at the King Christian Hotel. Members take a turn selecting a book they have read and love. The club shops locally, making their book purchases at Undercover Books & Gifts.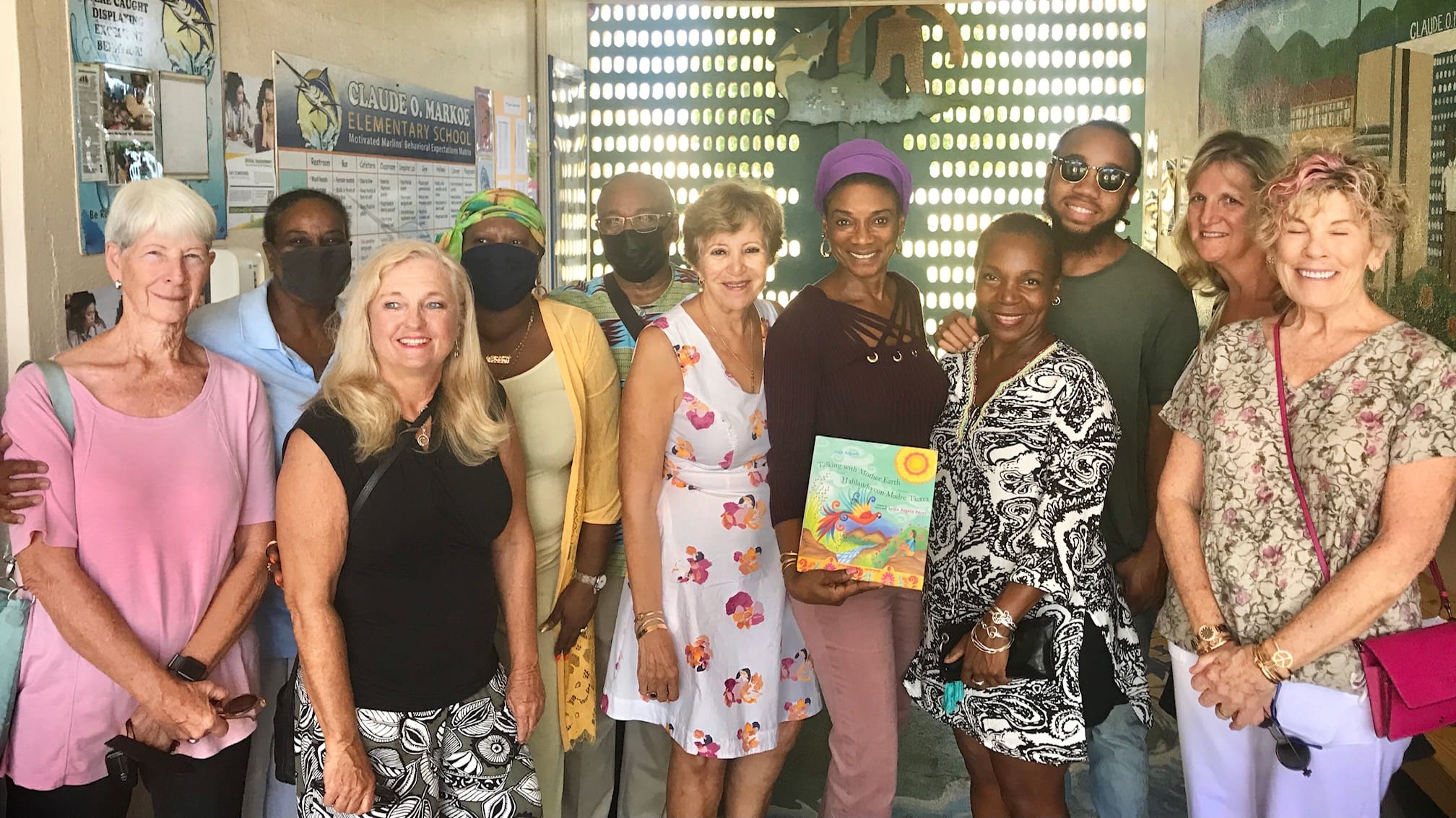 Members are Leonor Gillette, Gail Quinn, Suzie Ross, Lyn Voytershark, Cathy Booth, Kathy Newman, Kathy Stretz, Decolius Johnson, Raelin Campbell, Gloria Mendez, Lisa Lord Clementi, Sharon Schenkel, Marjorie Robbins, Leslie Raymer, Margaret Simpson, Kenya Nelson, and Ed Delaney.
For more information and to make book donations, call 340-643-9439.