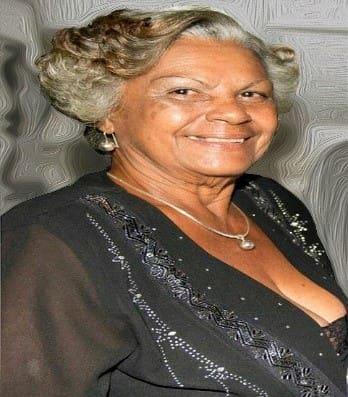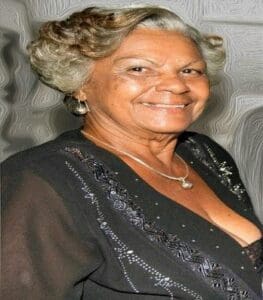 Carmen Loida Ortiz of Estate Work & Rest, St. Croix, transitioned to eternal peace on Jan. 4, 2023.  She was 75 years old.
She was preceded in death by her mother, Hubelina Rivera Ortiz; father, Telesforo Ortiz; brothers: Juanito Ortiz and Edwin Ortiz; and sister, Ana Angelica Ortiz.
She is survived by her sons: Carlos J. Soto Jr., Julio A. Soto, Carlos Miguel Soto, Brian Wells and Bojo Wells; step-daughter, Maria Lisa Soto; and grandchildren: Carlos E. Soto, Angelina Soto, Julio A. Soto Jr., Carmen L. Barnes-Soto, Keishla L. Barnes-Soto, Bryan J. Speight, Carlos Miguel Soto Jr., Hannah E. Barnes-Soto, Jacari M. Soto and Isaac W. Soto; brothers: Felipe Ortiz and Telesforo Ortiz Jr.; and sister, Iris Nilda Ortiz.
She is also survived by nieces: Maribel Ramirez, Jesenia Ortiz, Elida Ortiz, Brandalie Green-Ortiz, Waleska Ortiz, Klaribel Ortiz, Betzaida Roldan, Maritza Roldan, Enid Ortiz and Ivelisse Ortiz; nephews: Luis A. Ramirez, Hector L. Ramirez, Juanito Ortiz Jr., Joshua E. Ortiz, Edwin Ortiz Jr., Telesforo Ortiz III and Alexis S. Ortiz; and daughters-in-law: Patricia D. Clendenen de Soto, Aisha Francis Soto and Hannah Cornelia Barnes-Soto.
Other survivors include sisters-in-law: Carmen Villegas and Maria Lin Ortiz; special friends: Jose Martinez, Luisito Garcia, Don Tony Carrion, Lorraine Motta, Icilma Hodge (STT), Deborah Peterson, Edna Abramson, Herminio Torres, Charles and Anita Nibbs, Emile Dunsten, Maria Jimenez, Maggie Torres, Carmen M. Pagan (PR) and Carmen L. De Jesus Torres (PR); beloved pet, Mr. T; and other relatives and friends too numerous to mention.
A viewing for relatives and close friends will be held from 1-3 p.m., Saturday, Jan. 14, at Divine Funeral Services & Crematory LLC.
A second viewing and tributes will be held at 9 a.m. followed by the funeral service at 10 a.m., Monday, Jan. 16, at Iglesia de Dios Zion. Interment will be at Kingshill Cemetery.
In lieu of flowers, please donate to the Herbert Grigg Home for the Elderly or the Collective Collaboration Inc.