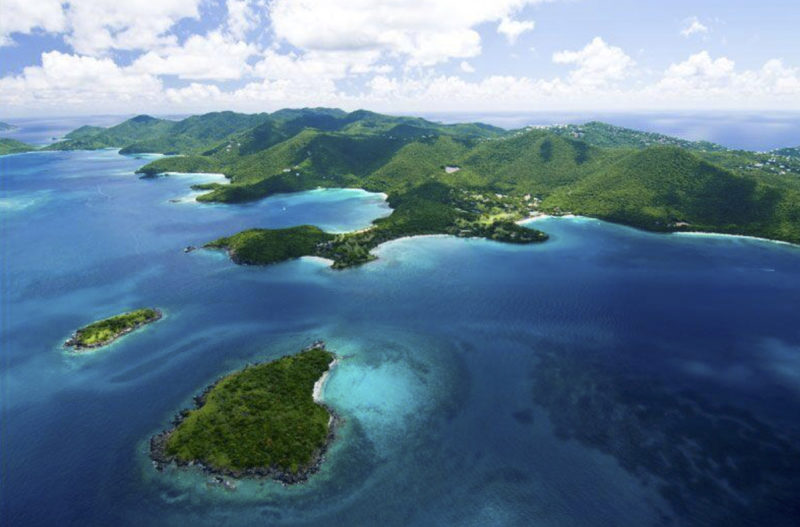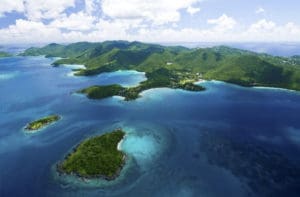 Liberty Foundation has awarded a grant of $10,000 to Friends of the VI National Park on St. John to support the park's environmental preservation programs in 2023. Liberty VI employees also participated in a volunteer effort to clean a trail and help keep the park's grounds clean and healthy. The effort was part of Liberty's 2022 Mission Week.
"We are so grateful with this support. We depend on our volunteers and donation dollars to build the park's capacity to deliver on its mission," said Tonia Lovejoy, executive director of Friends of the Virgin Islands National Park. "The combination of Liberty Foundation's donation dollars to help with the tools, to support the staff, to get those volunteers trained and lead to do meaningful work of our National Park is priceless. Our park depends on local community partnerships, so this is fantastic."
According to Lovejoy, the grant will be used to fund the organization's environmental programs in 2023, particularly preservation and maintenance work for the VI National Park, which covers two-thirds of the island of St. John. The park depends on entities such as Friends of VI National Park to get the resources it needs for its upkeep.
"Environmental conservation is one of our pillars at Liberty, and we support the work that Friends of the VI National Park does to preserve this land and educate the USVI public on its importance," said Bala Balakrishnan, general manager for Liberty VI. "It is so important to protect spaces like these, especially at a time when environmental threats and the need for resources are increasing."
Friends protects and preserves the natural and cultural resources of Virgin Islands National Park while connecting visitors to the park and the park to the community. Since 1988, the organization serves as the official philanthropic partner to the park and the Virgin Islands Coral Reef National Monument after its establishment in 2001.
Mission Week is observed throughout all of Liberty Latin America's affiliates, including Liberty VI. It provides company employees with the opportunity to collaborate with charitable foundations and connect with the communities they serve. Liberty Latin America, Liberty VI's parent company, is a leading communications company operating in over 20 countries across Latin America and the Caribbean under consumer brands such as Flow, Liberty and BTC, among others.
Liberty Foundation will continue to help other nonprofit organizations in the USVI throughout 2023. Since November 2020, Liberty and Liberty Foundation have invested $277,500 and impacted 22 organizations throughout the USVI.