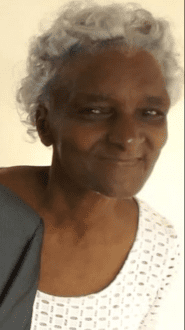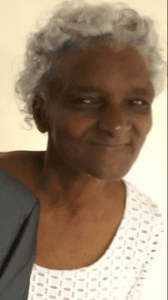 Kathleen O. Pero died on Dec. 3.
She is survived by her sons: Cimeron Powell, Ronaldo and Cosme Harrison; daughter, Shellyann Sullivan; sister, Ursula Carey; brother, Joseph France; brother-in-law, Henry "George" Carey; sister-in-law, Delores France; granddaughters: Shamika Sullivan, Amora and Amaya Powell; grandsons: Shamal and Glenn Sullivan Jr. and Zahir Harrison; caregivers: Alicia Browne, Mahlania Percival, Marlene Rogers, Selene Monsanto and Dahlia Percival; as well as many other family and friends too numerous to mention.
Kathleen's Celebration of Life will be held at 10 a.m., Wednesday, Dec. 28, at St. Andrew's Episcopal Church. Interment will be at the Eastern Cemetery, Smith Bay.
Funeral arrangements are under the care of Dan Hurley Homes for Funerals and Cremation Centers of St. Thomas, St. John and St. Croix.
For online condolences or to share a special memory, visit the website at www.hurleydavisfuneralhome.com