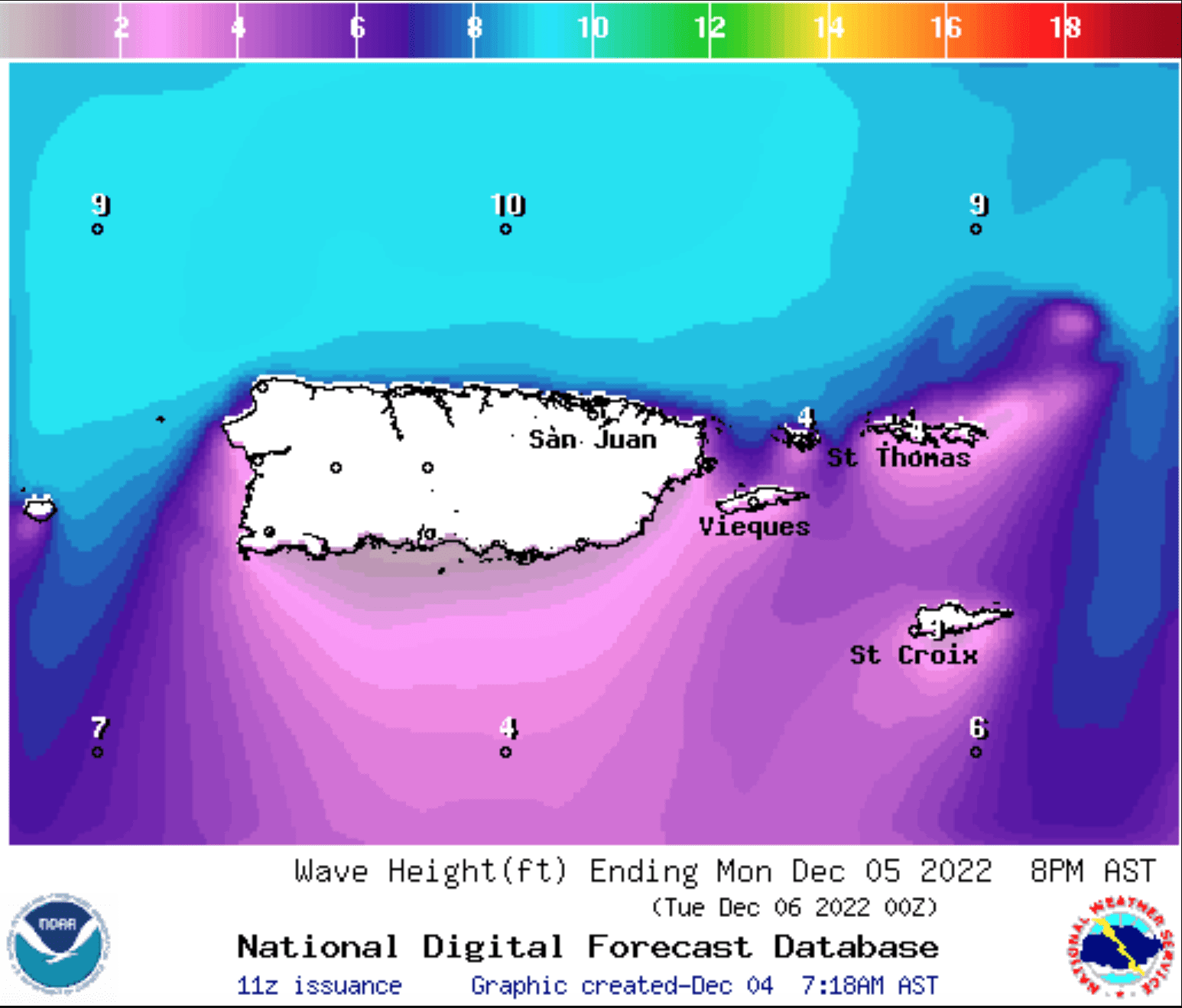 A strong northeasterly swell will continue to impact the local waters today, bringing hazardous conditions to the local waters through the first half of this week. Wave heights could potentially reach over 10 feet in some areas.
"Seas will increase even more today and over the next few days. Therefore, Small Craft Advisories are in effect for most of the Atlantic Waters and Caribbean Passages. The long-period northeasterly swell will peak late tonight, lasting into Tuesday with heights around 10 feet, with occasional seas up to 13 feet, and periods around 11 seconds," according to a Sunday morning update from the National Weather Service (NWS) in San Juan, Puerto Rico.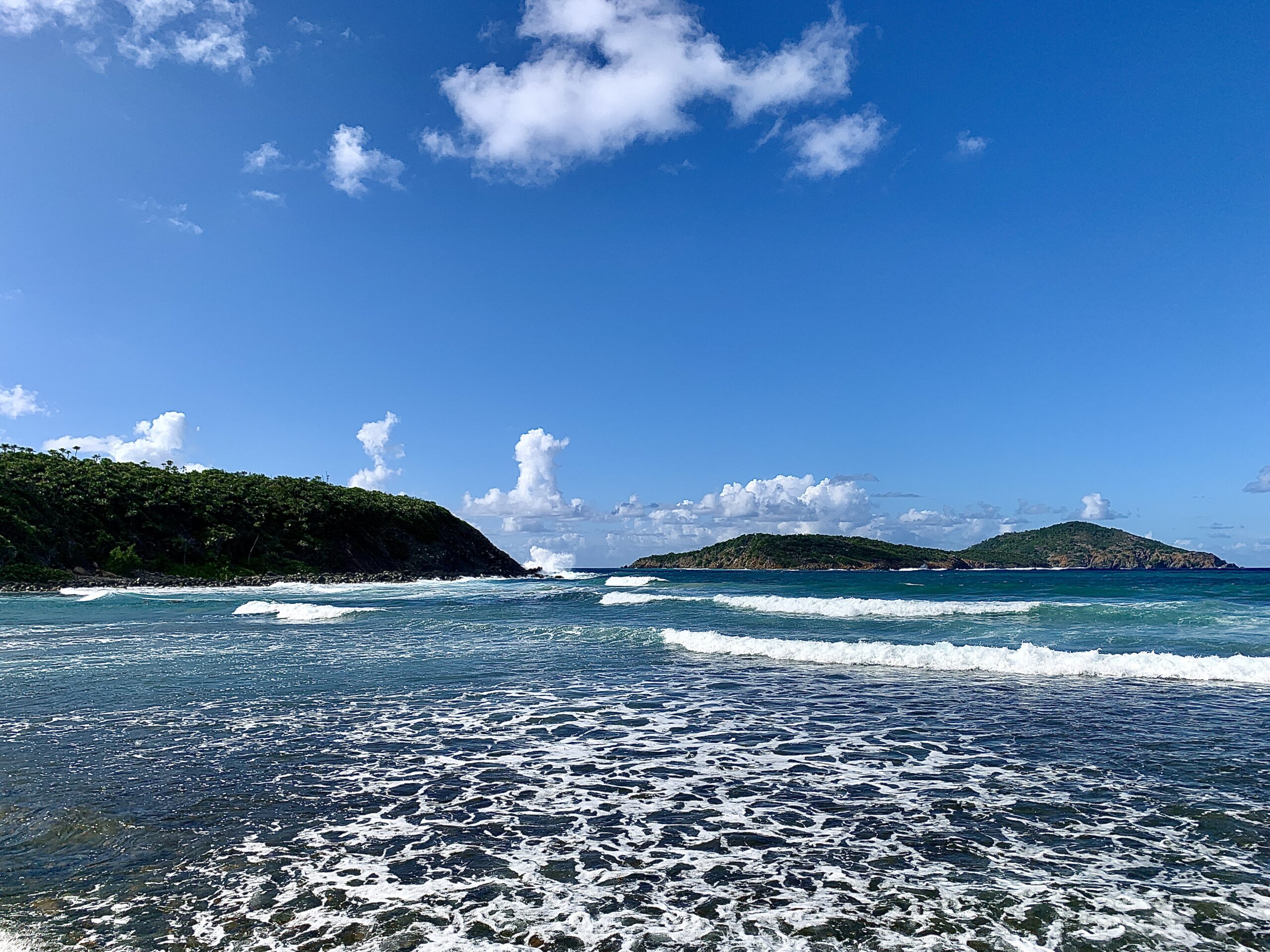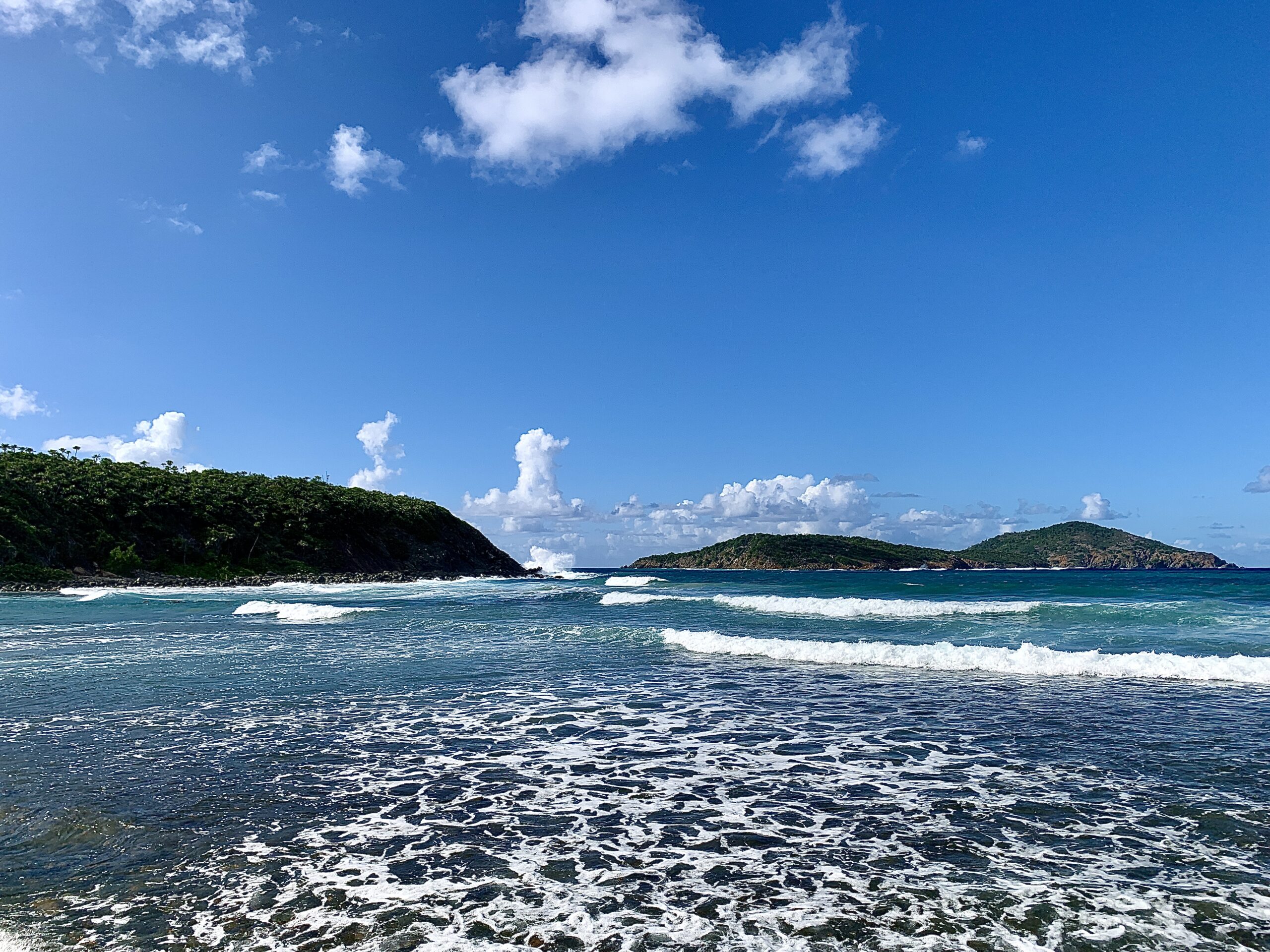 A "period" of a swell refers to the amount of time between the peaks of breaking waves. Generally speaking, a longer-period swell contains significant energy, resulting in large waves.
"Swell period is the time (measured in seconds) between two successive wave crests (peaks) and is best observed when watching an incoming set passing a stationary object such as a buoy or fixed pylon. If it takes ten seconds between wave crests, then the swell period is 10 seconds. The larger the wave period, the greater the distance between two wave crests will be, and this is known as wavelength," an article on "Swellnet" explains.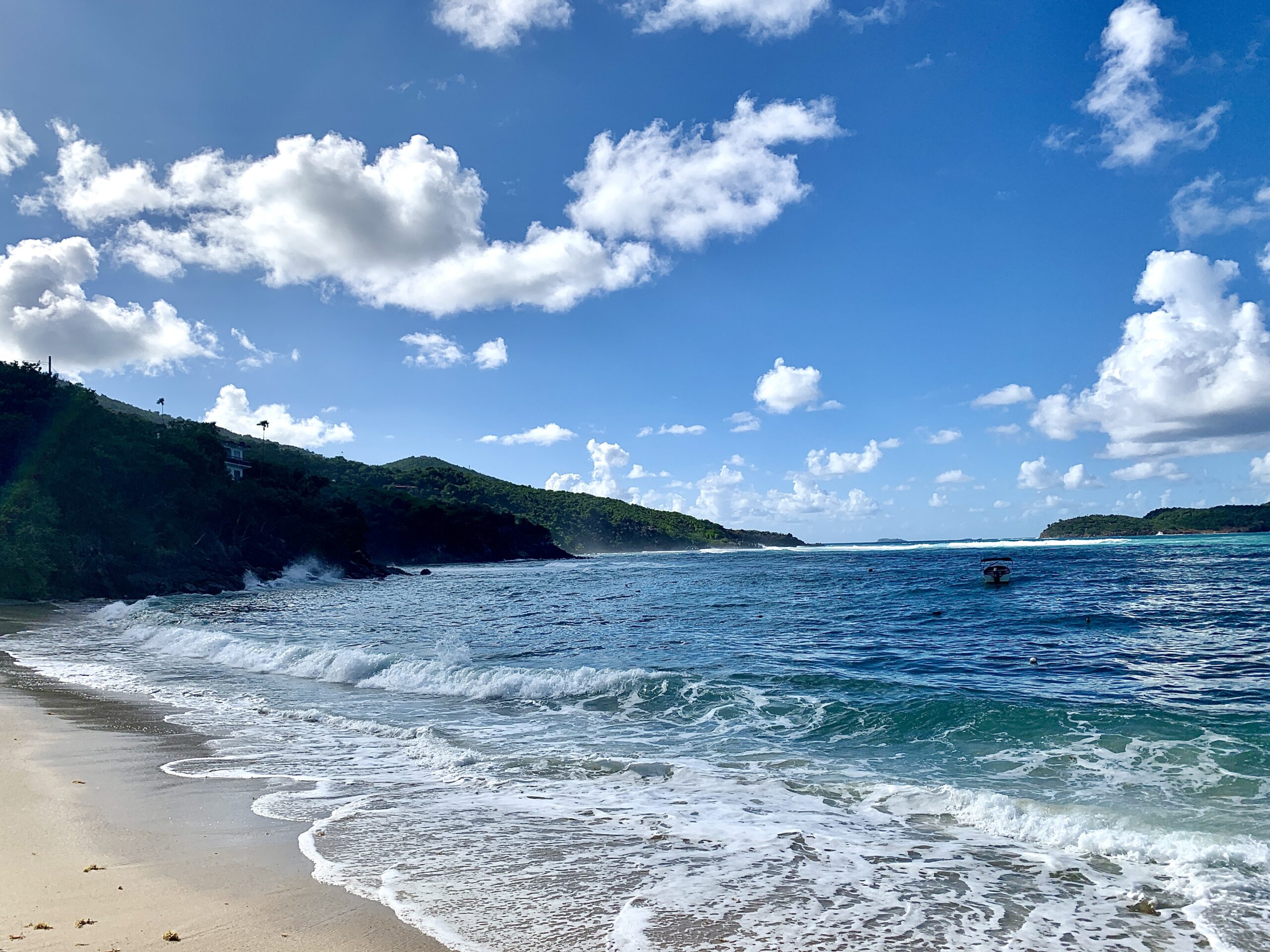 Multiple marine weather alerts are in effect, including a "High Rip Current Risk" for the U.S. Virgin Islands and areas of northern Puerto Rico. The elevated risk of rip currents will last through at least 6:00 p.m. on Tuesday.
Additionally, a "Small Craft Advisory" is in effect for portions of the local waters around the northern USVI and Puerto Rico until at least 6:00 a.m. on Wednesday. A "High Surf Advisory" has also been issued for areas of northern Puerto Rico.
The NWS has noted the possibility of another northeasterly swell during the second half of the week. Weather alerts and updates will be posted to the Source Weather Page as they become available.