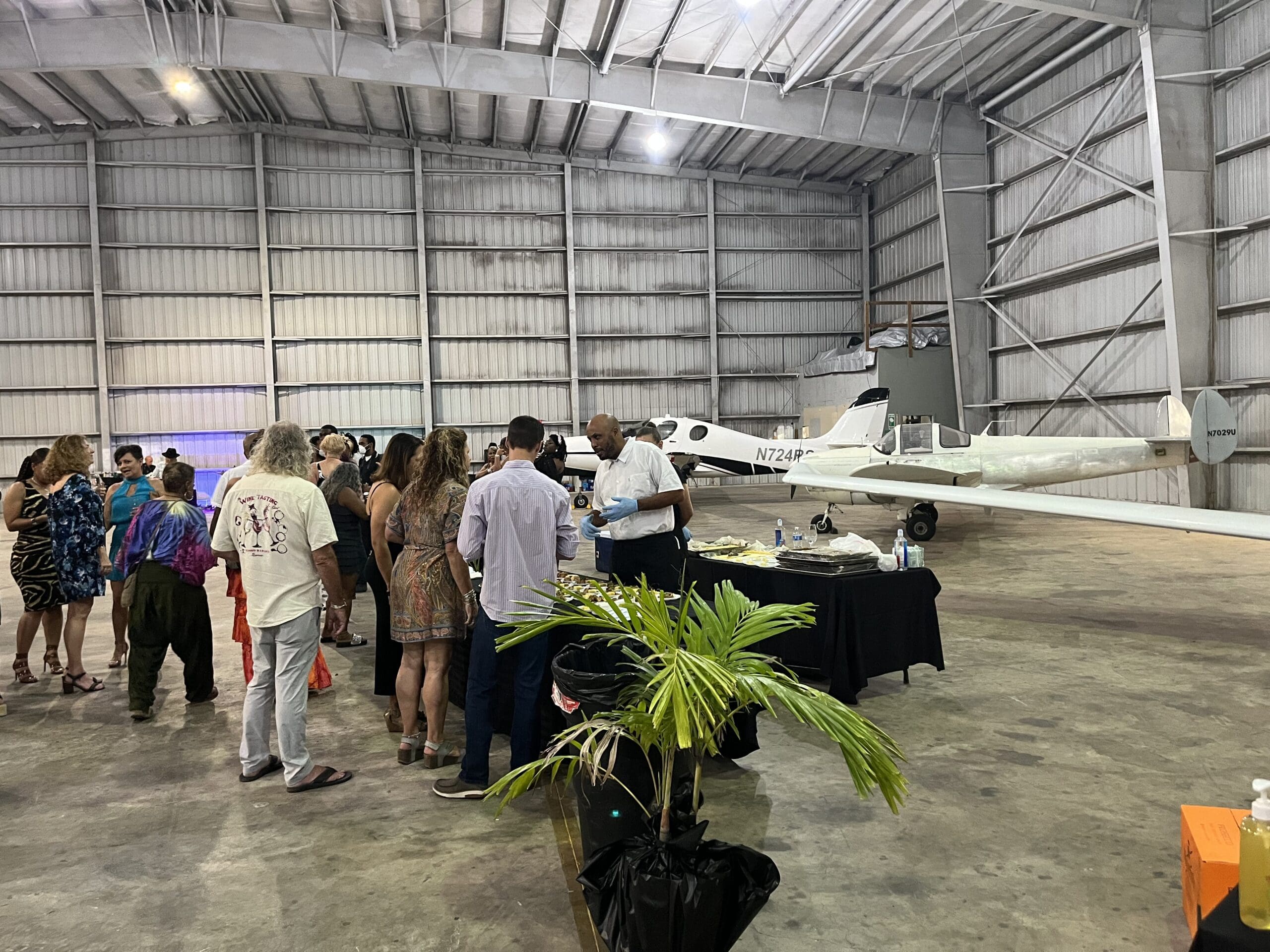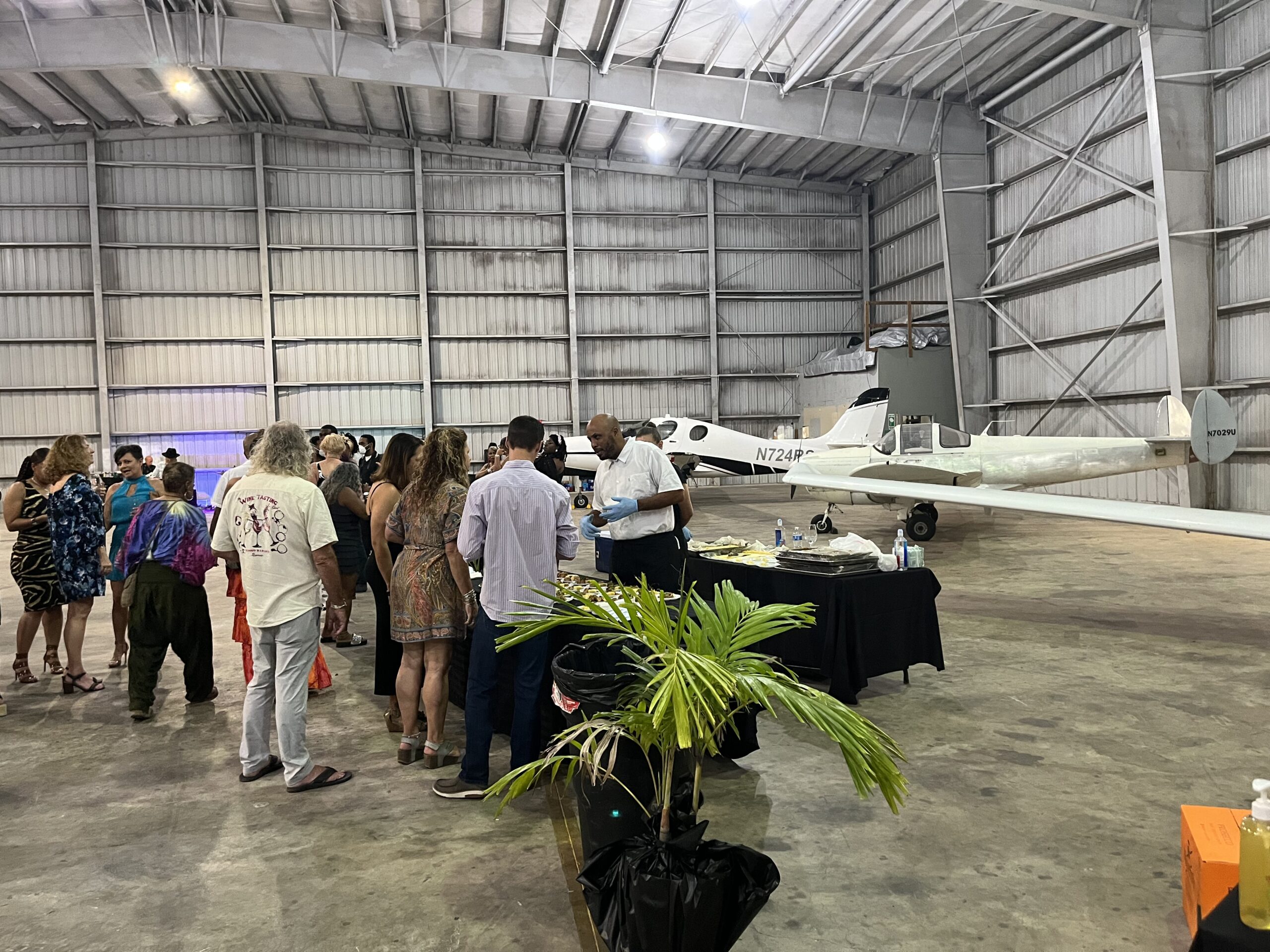 The St. Croix Foundation held its annual food and wine experience on Thursday night at the Bohlke International Aviation location.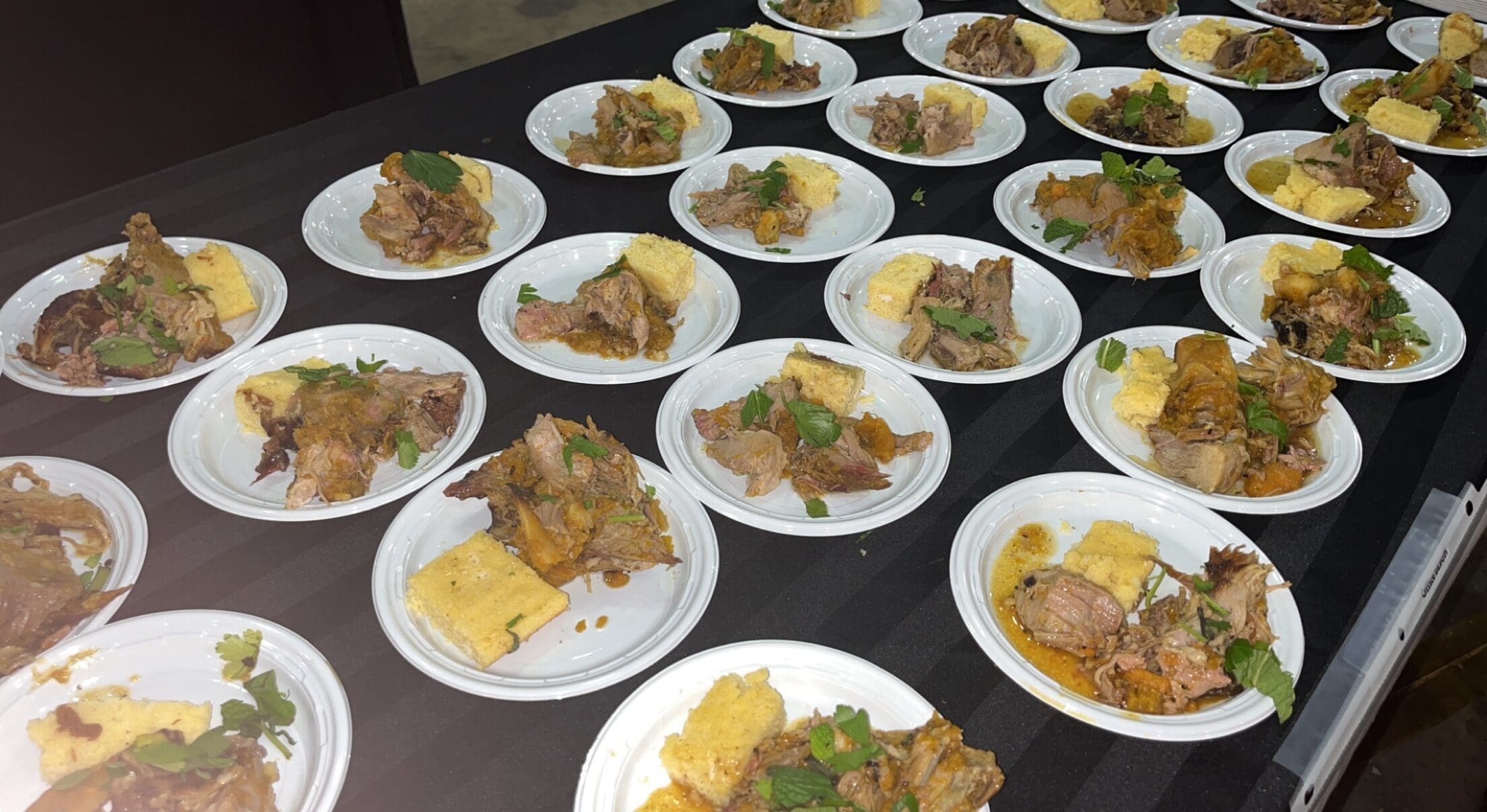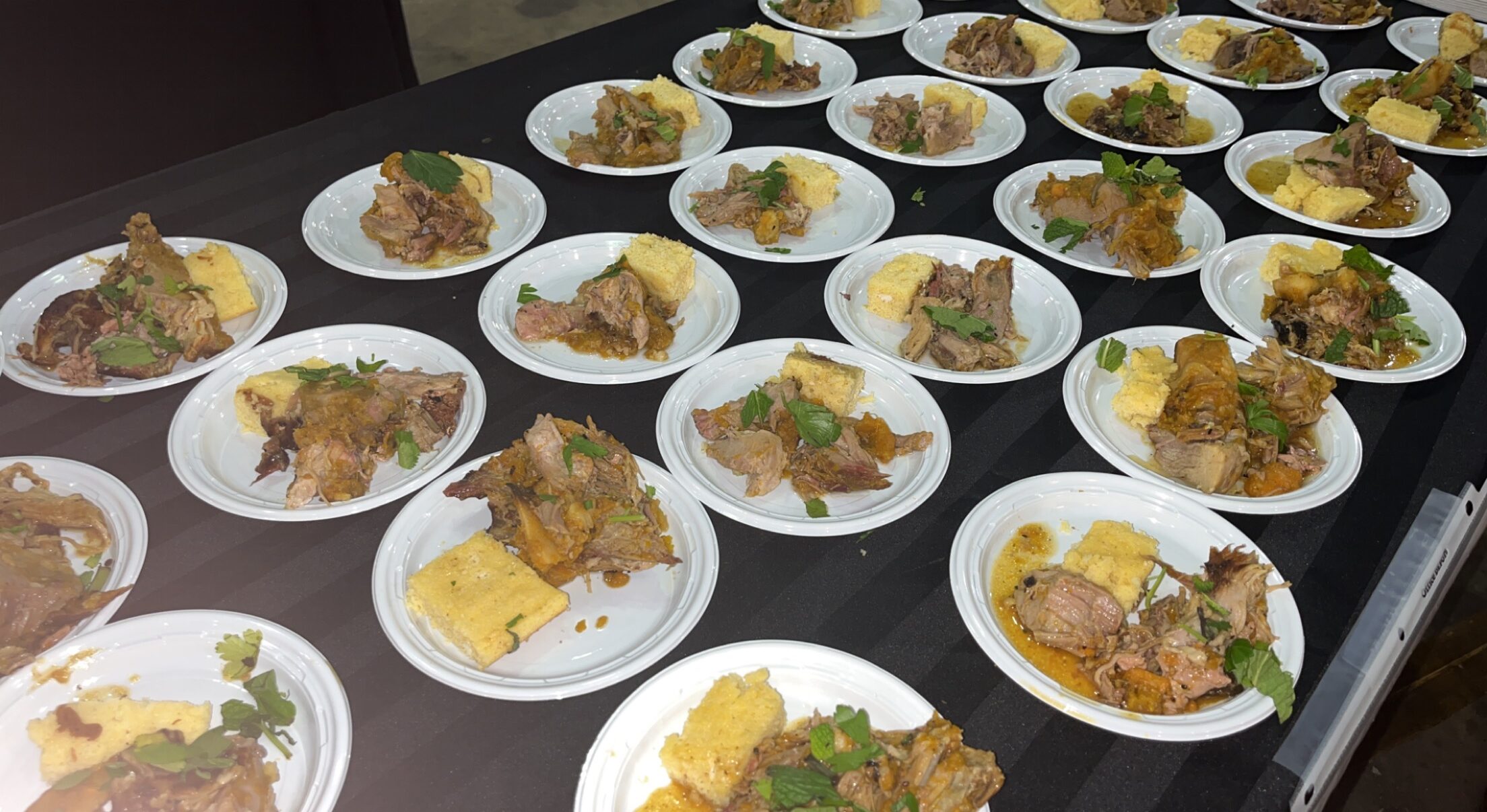 A background of a fleet of jets, live music, and good food, along with wines and spirits from Coca-Cola 1, was the scene at the event that featured some of St. Croix's best chefs and caterers. Some of the chefs were from local businesses such as Vital Vibrations, the Galleon Steaks and Seafood, Grapetree Beach St. Croix, and students from the St. Croix Career and Technical Center, just to name a few.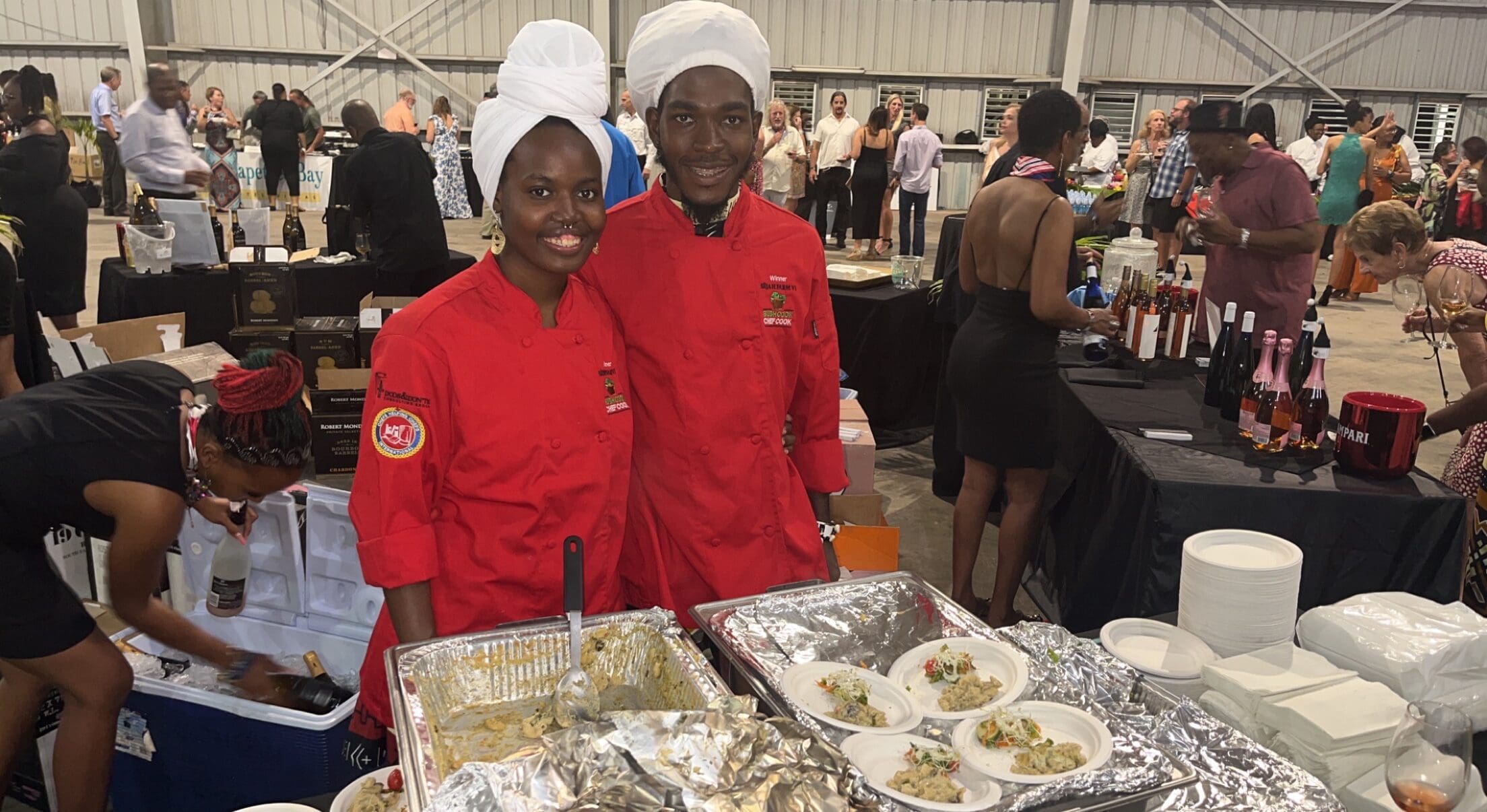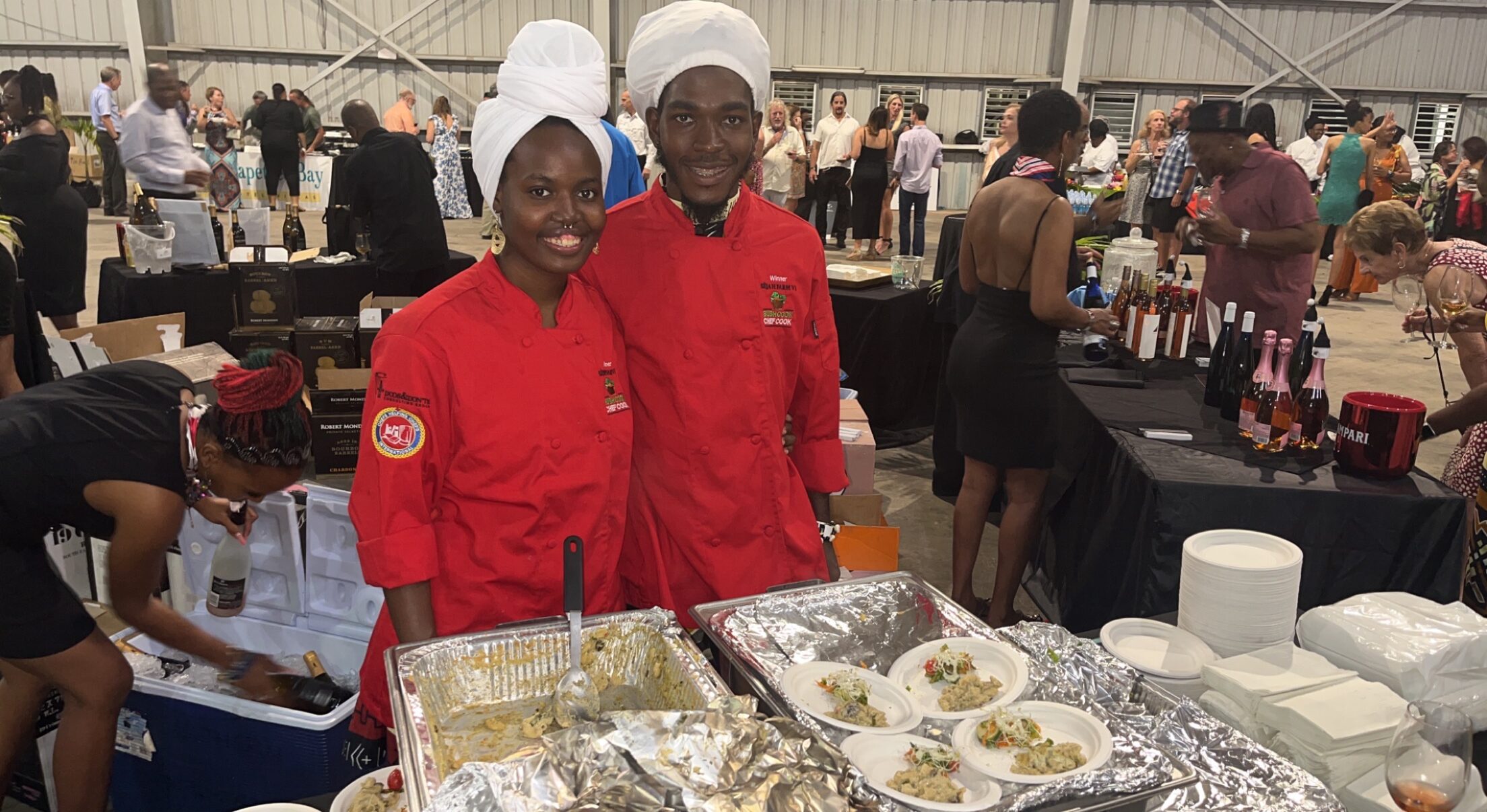 High school students from the tenth to the twelfth grade from the St. Croix Career Technical Center got the opportunity to work alongside Food Network's Chopped Champion Chef Shac Simmons.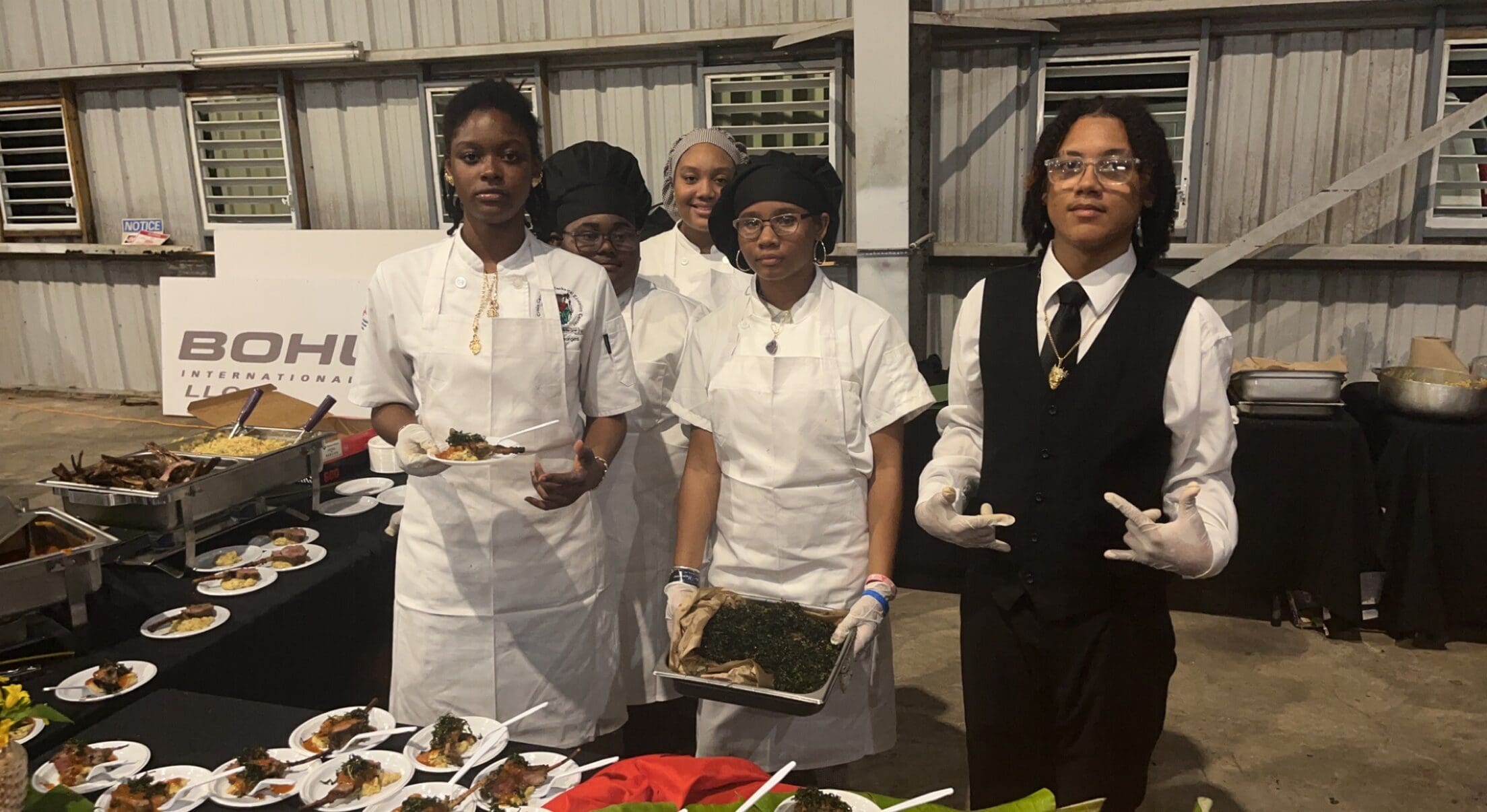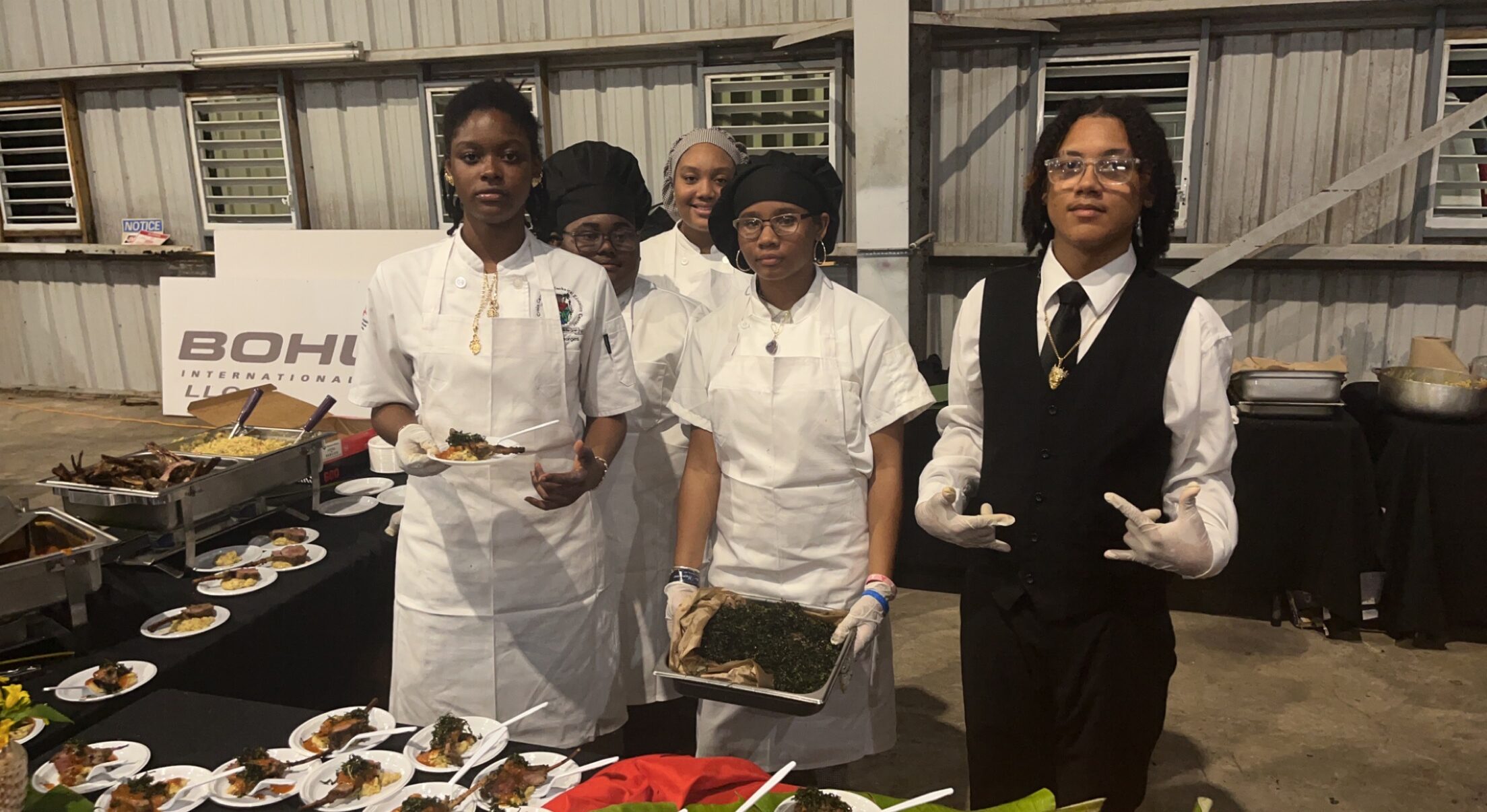 During their first year, they learn the basics, and food safety of the culinary world and they move into their second year and learn all the techniques and skills that it would take to walk in as an entry-level cook in a restaurant.
Simmons gave the students the opportunity to work with a professional chef. The students got the opportunity to broaden their knowledge in all aspects of the culinary world. The program not only covers food but also restaurant management, dining room service, and beverage service.
Simmons described working with the young culinary students as "incredible" and encouraged their mentors and leaders to "continue to push them."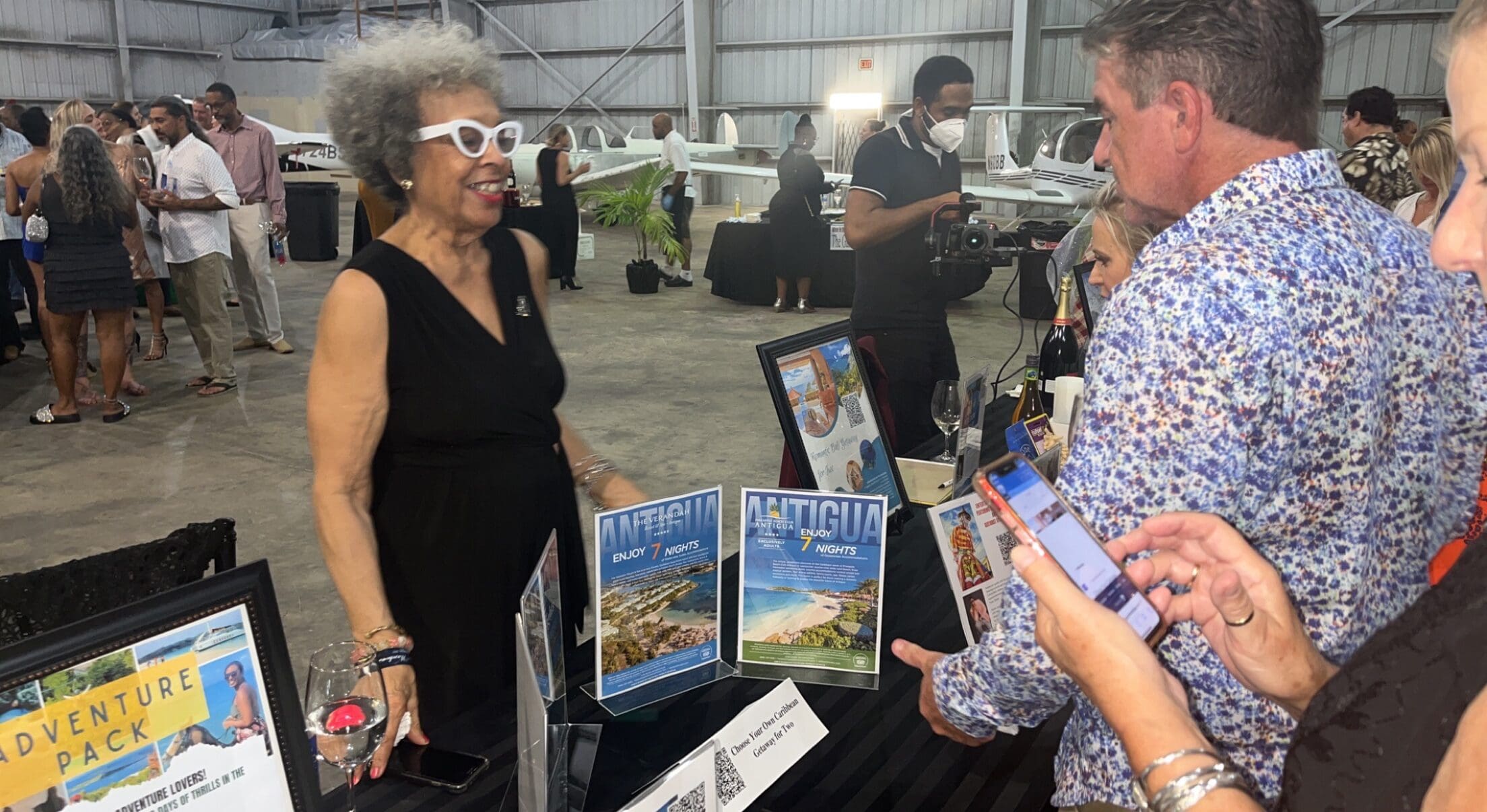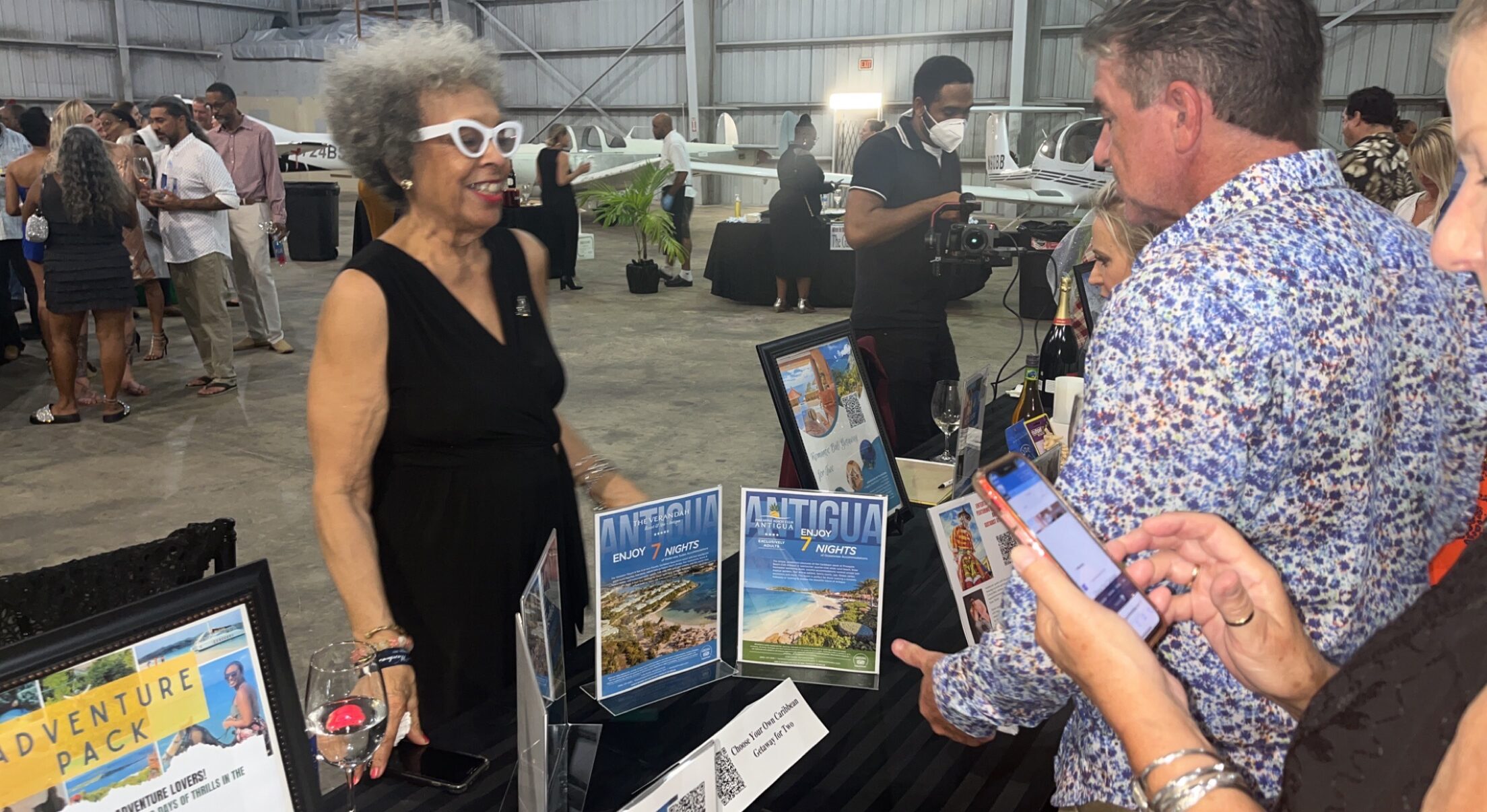 Also, at the event was a silent auction where attendees were able to bid while the event went on. Some of the sponsors included the International Private Bank, CC1, Bohlke, Crucian Point Consulting, Diageo USVI, TEAM Consultants, and others.