While Black Friday signs were up early this week advertising deals, crowds were absent at brand name stores throughout the territory while steady streams invaded smaller local businesses, signaling a shift in shopping trends and priorities.
At 7 a.m. Home Depot on St. Thomas prepared for the crowd with offerings of dumb bread and bush tea, but even well into the afternoon, the lines stayed light, along with Kmart down the road despite sales with up to 50 percent off on ticketed items.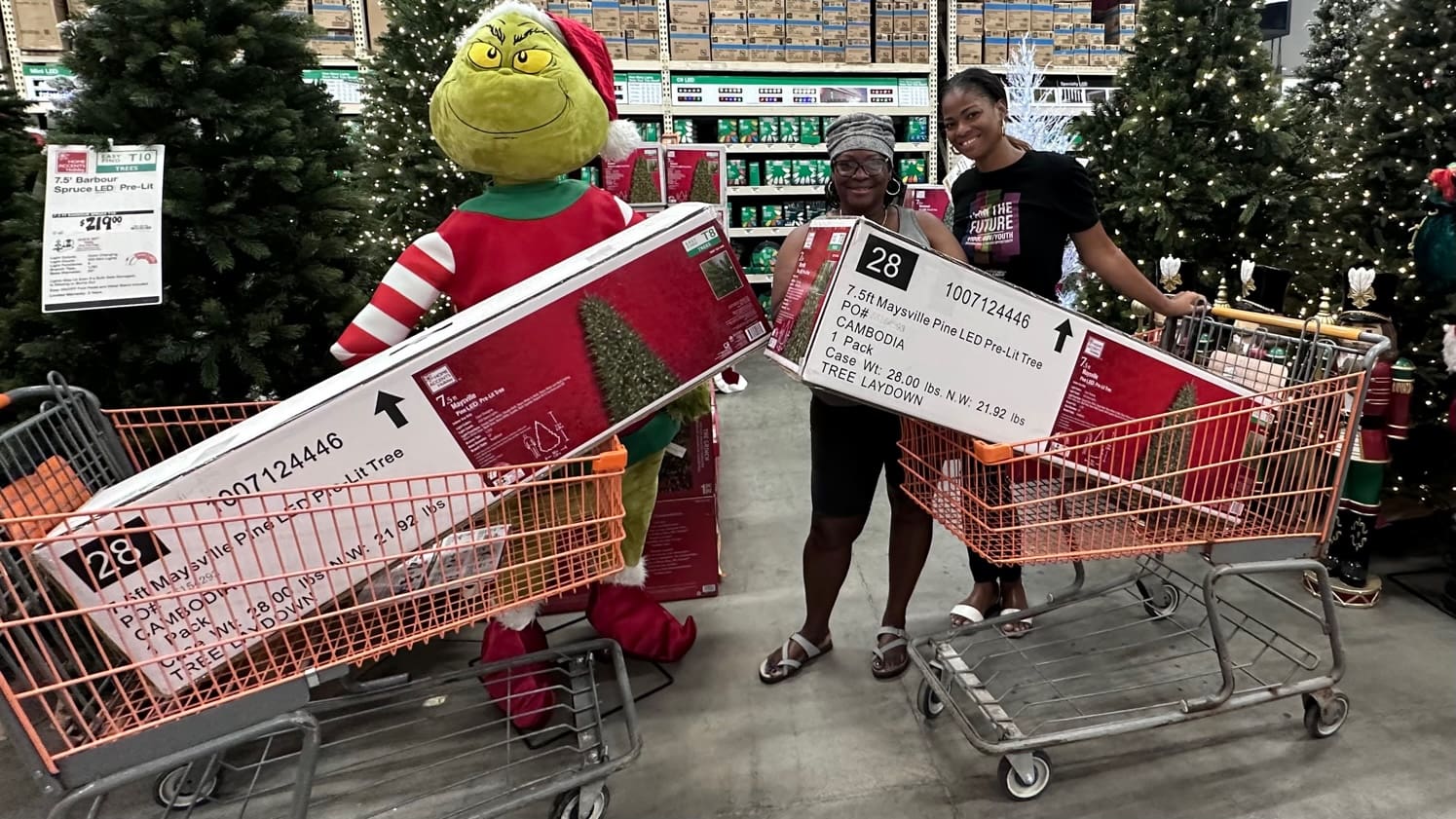 In contrast, Cost U Less – though not a smaller business, but still only Caribbean based – was packed by mid-morning, which manager Joe Thorne attributed to the store's push on more family-friendly items and home goods. Because of health restrictions, the store couldn't market the way it wanted to over the past two years and despite the financial crunch brought about by the pandemic, shoppers still want to "treat themselves for the holidays," Thorne shared. With much more time spent at home in recent months, Thorne said trends are also pointing to deals on home goods, such as televisions, which the store cut prices on by up to $300.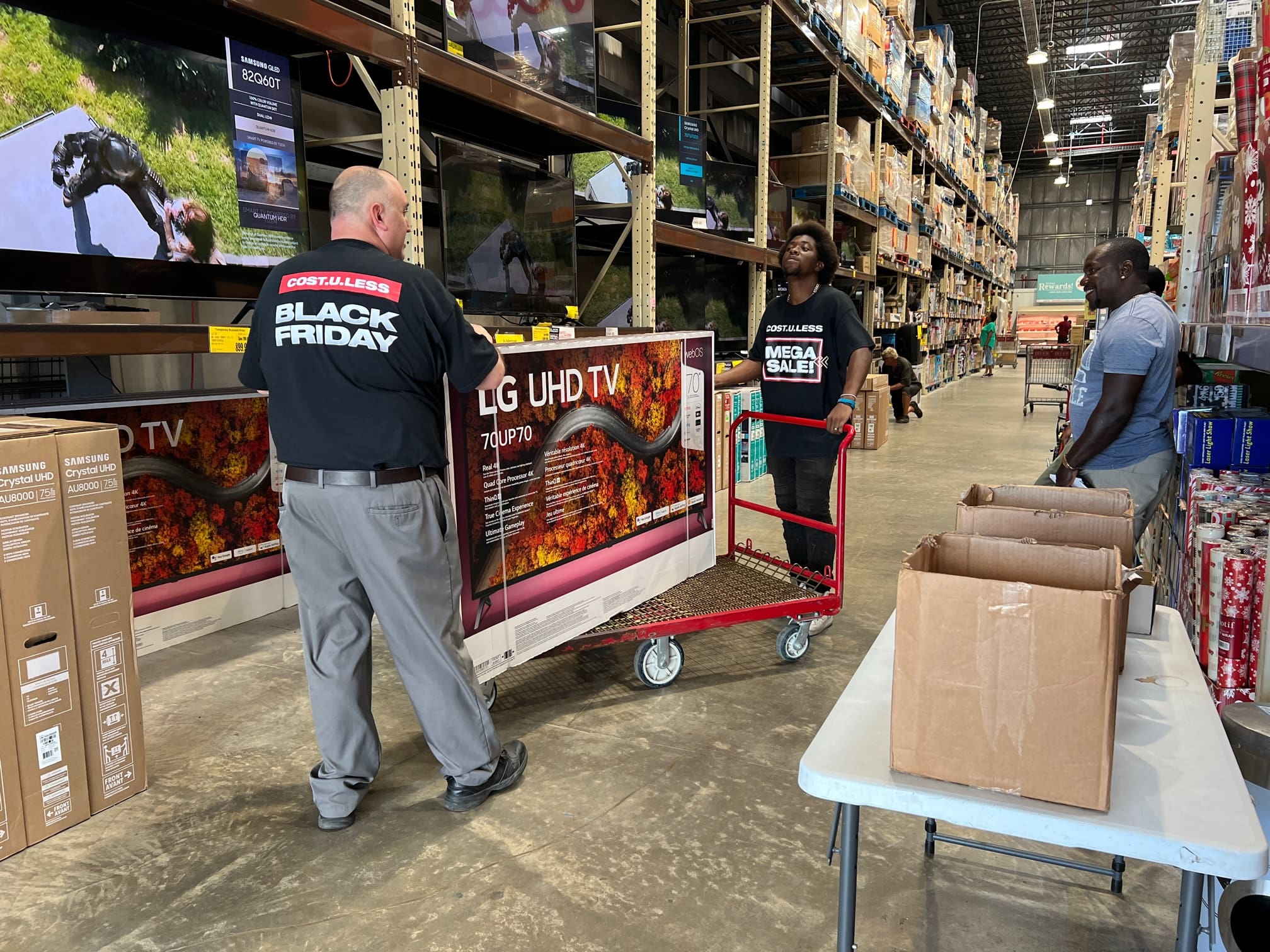 Similar sentiments were shared by Samantha Green and Mohammad Hussein at Furniture Inn in Lockhart Gardens, whose "steady stream of customers" were looking for décor and furnishings to update shared spaces within the home.
"We've got up to 40 percent off and just got in some great pieces," Green said. "It's wonderful because we always have our customers who come in and shop, but we've actually seen some new faces as families have been coming in to see if they can get some better deals."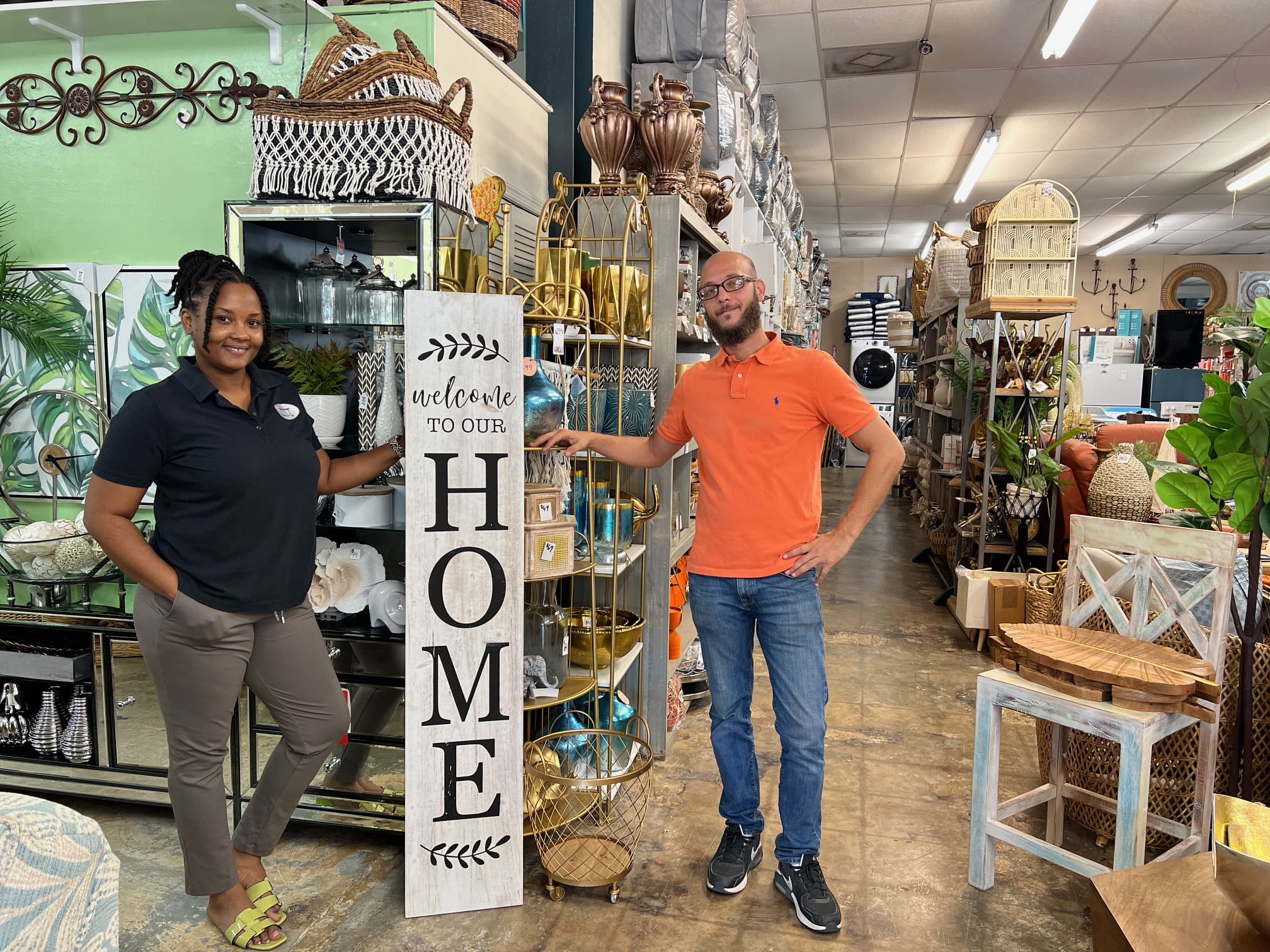 Looking at Main Street downtown, business also seemed to be flat, but there were still pockets of stores that were thriving. According to Shammie Phipps, owner of Shammie's Boutique, customers appeared more anxious to shop in spaces that offered a range of products in close proximity to one another – her clothing store in the I. Levin building among them, surrounded by Sole to Sole and Mickey Mania, which were also busy Friday – and places to stop afterward to grab a bite to eat.
"I always say, 'shop the block,'" Phipps said, referring to the stretch of businesses. "There's a lot of diversity, and we all always get so excited when a new door opens in the area that offers something else you may be used to seeing."
Shammie's boasted new inventory Friday, which was quick to fly off the racks with the 10 to 70 percent off deals.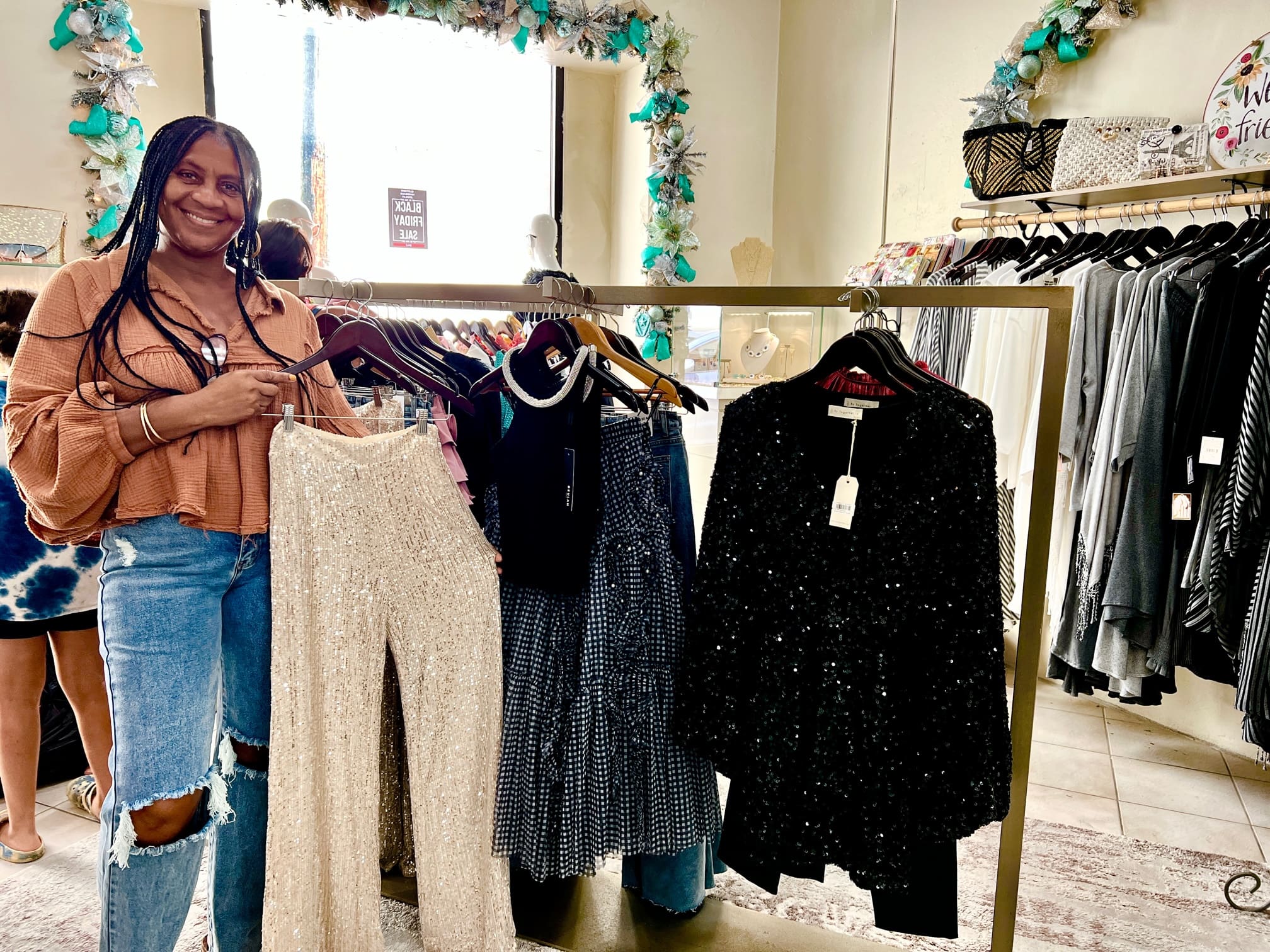 Positive vibes and holiday cheer also filled Ocean Surfari in Havensight and the staff was extra ready to assist the customers popping up in the store. For regular customers, Ocean Surfari had begun sending out emails advertising deals in the days leading up, which helped bring in a healthy crowd.
Tabatha Popkey, store manager, said residents were loving the "today only" deals, which included an extra 20 percent off the normal buy-one-get-one on clothing and accessories.