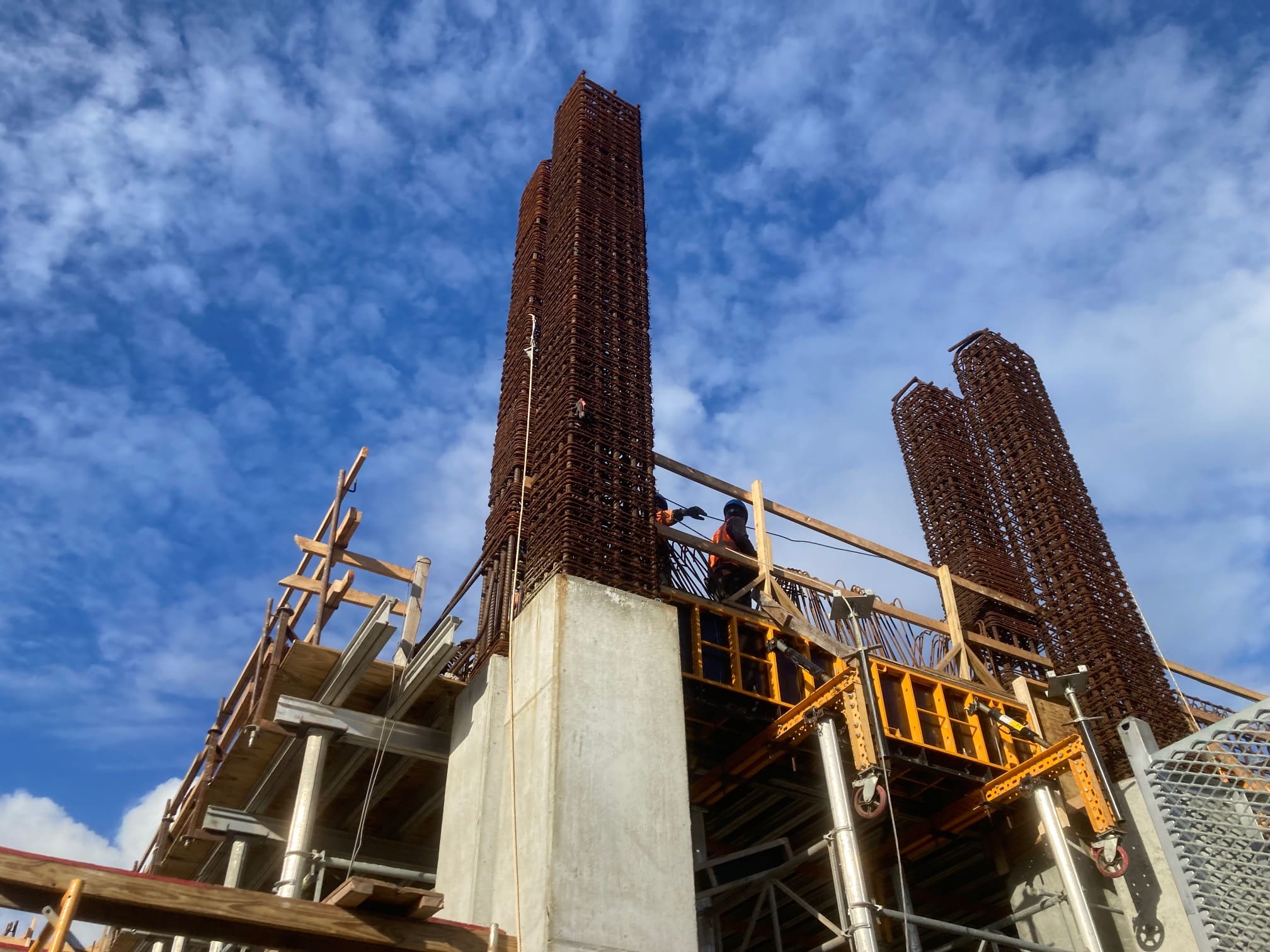 Parking is about to get scarcer at the Cyril E. King Airport on St. Thomas as the construction of a new garage and transportation center enters its final phase, the V.I. Port Authority has announced.
The next phase will involve the construction of the remaining portion of the three-level garage and will require the closure of a significant portion of the remaining public parking spaces, according to the authority.
All cars should be removed from this section of the parking lot by Thursday, Dec. 1, so the contractor can complete the project more quickly, and to ensure the safety of those who use the parking lot, the authority said in an update posted to its website.
"We are asking for the public's patience during this temporary arrangement as we work to improve and modernize the King Airport," said VIPA Executive Director Carlton Dowe. "After the parking and transportation center is completed, we will be able to position the agency to begin the much-needed expansion of the 30-year-old CEKA Terminal," he said.
Travelers through the airport should arrange to be dropped off and picked up due to the limited parking spaces currently available, the authority said. With curbside parking forbidden, motorists are reminded to adhere to the no parking signs as violators will be towed and booted at their own expense.
VIPA has also provided a cell phone parking area near the Lindbergh Bay Park for people to wait for travelers arriving at the airport, it said. The cell phone parking lot area may be used free of charge. Overnight parking is not allowed.
The garage and transportation center is the first phase of VIPA's four-phase CEKA Terminal Expansion and Modernization Project. VIPA awarded the contract to AT Construction to build the new facility, which will have 561 parking spaces and a dedicated location for ground transportation and car rental operations.
Phase 1 — relocating underground pipes and sewage lines — began in March 2021, with an expected timeline of two years to complete the entire project.
The project is funded primarily via a $20 million grant from the U.S. Department of Commerce – Economic Development Administration in 2019. VIPA is required to provide the remaining monies for the project, which is currently estimated at $9 million.