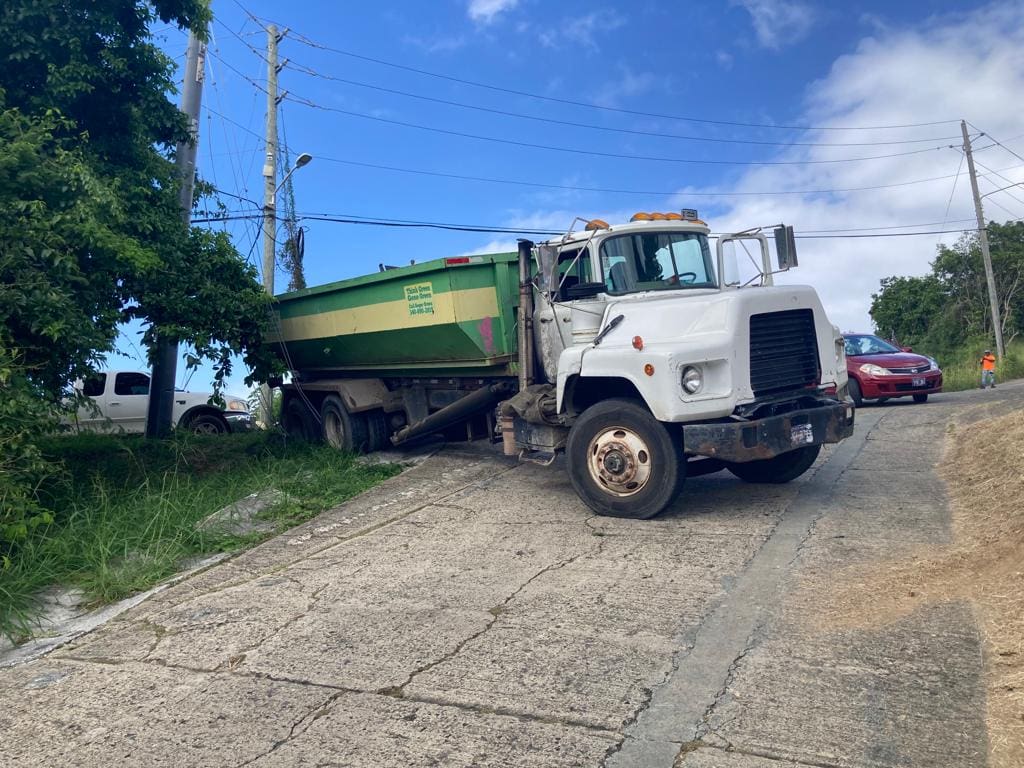 Around 1 p.m. Tuesday, residents of the western end of St. Thomas were stymied from getting to their homes or to work as a result of an accident that blocked the intersection of Brewer's Bay Road and West End Road on top of BlackPoint Hill.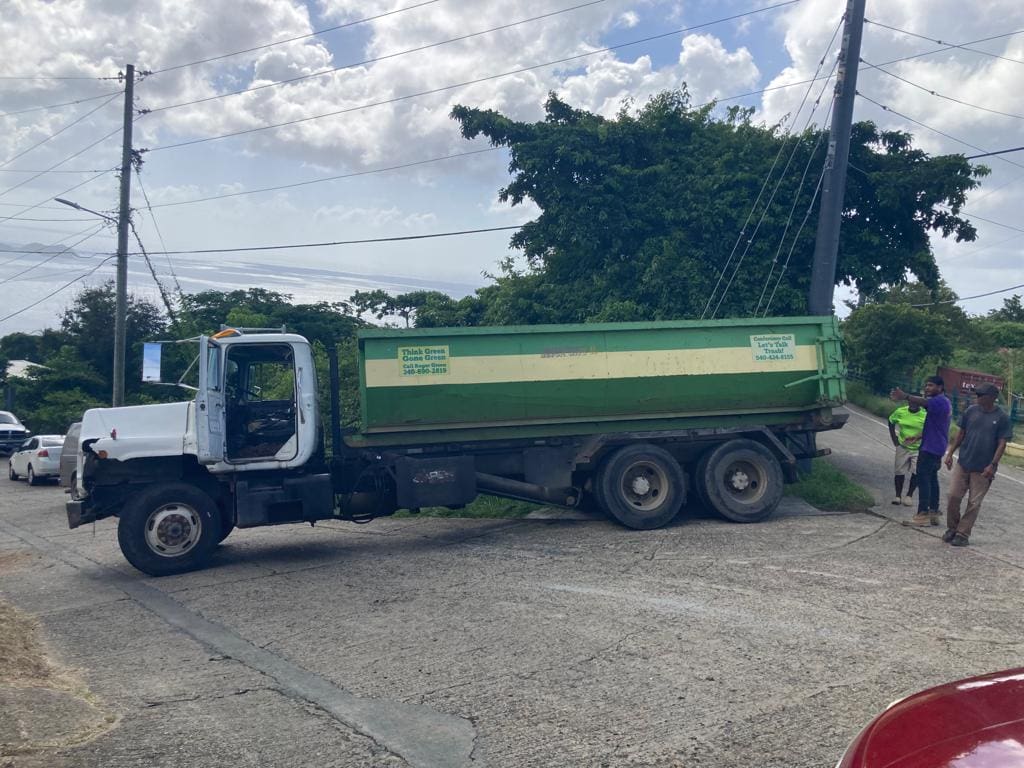 A roll-off truck traveling south at the intersection got caught in some wiring grounded near a stop sign located heading north on Brewer's Bay Road. It appeared that the truck made the right turn, hoping to complete the turn in one swift movement. However, the driver could not fully complete the turn, backed up, and collided into the stop sign and wiring, getting the wires caught in between four of its rear eight wheels. The truck was then unable to move forward or backward and completely blocked the road, preventing drivers from heading north or south.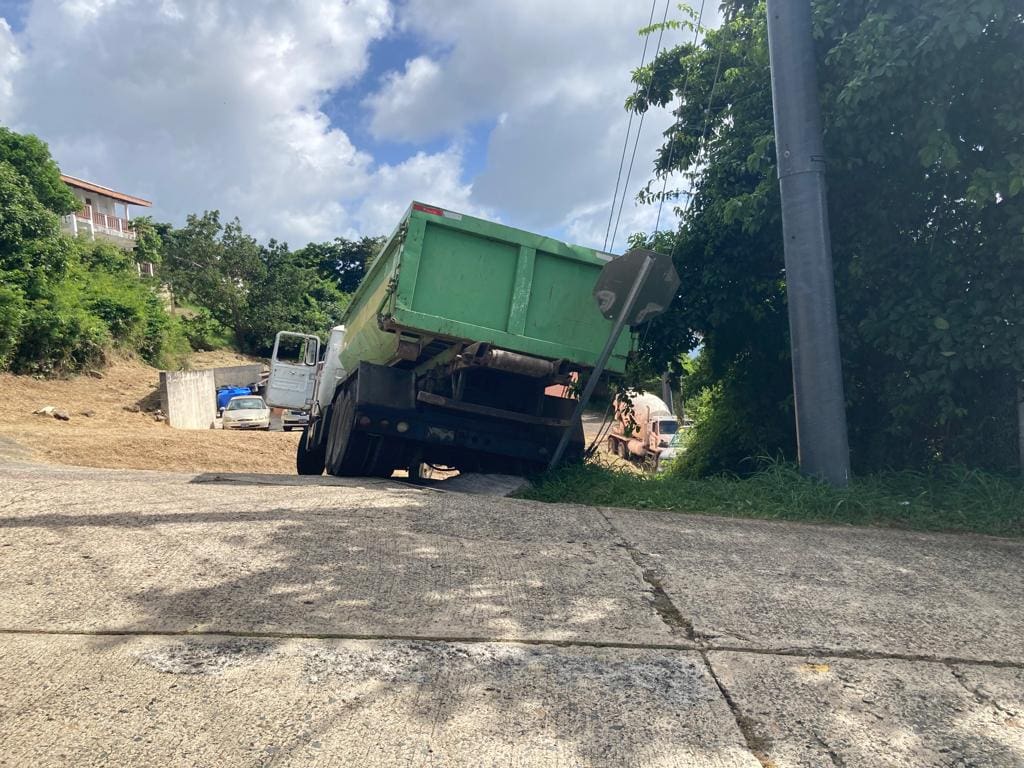 Scores of cars heading westbound were forced to turn around and head back down Blackpoint Hill. Due to road work being conducted on the western end of Brewer's Bay Road, a detour was put in place directing drivers to take the northern West End Road to get into and out of Bordeaux. However, due to the accident, if drivers wanted to head west, they would have to take the entire northside road to get to the Bordeaux-Fortuna area.
The driver of the roll-off truck declined to provide any comment on what ensued.
Note: Source staff left the scene around 1:45 p.m. The accident seemed to be cleared around 3 p.m.