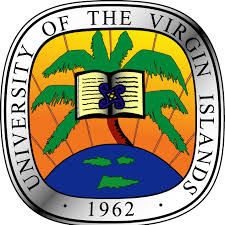 "How to Be the Best 'Me' I Can Be (Mind Body and Soul)" is the theme of the International Men's Day (IMD) Summit that is scheduled to be held this year on Nov. 21 at the University of the Virgin Islands (UVI) Great Hall between the hours of 9 a.m. and noon. The IMD, which officially falls on Nov. 19 of each year, will be celebrated a stretch later than usual on account of some planning obstacles that could not be readily addressed by the organizing team members.
The IMO, which was started by Dr. Jerome Teelucksingh of Trinidad and Tobago, was designed to recognize men for their achievements and contributions towards the betterment of the communities in which they reside.
Since the birth of the IMD on Nov. 19, 1999, the day has been celebrated by countries around the world, including Jamaica, India, Australia, the United Kingdom, the United States and Malta, to name a few.
The USVI joined the celebration of the day in 2019 with the assistance of Marthious Clavier, UVl's Brothers With A Cause advisor; Josh Rames, manager of WSTX Radio 970 AM and 100.3 FM; and Abdul R. Ali's Consulting Service. "This year is the fourth year of the ce1ebration of the IMD, and we are looking forward in earnest to that," said Clavier.
Program highlights will include a video explaining the IMD and its purpose, a keynote address by Raejae Joseph of Brothers With A Cause, who will focus on explaining the "How to Be the Best 'Me' I Can Be (Mind Body and Soul)" and Damian Lang who will discuss conflict resolution, "How Real Men Resolve Conflicts."
There will also be panel discussions on gun violence, domestic violence and strategies that could be used to build healthy relationships. Of course, there will be opportunities for the youth in attendance from the various private and public schools to provide their feedback on the matters under discussion.
A recognition of the seven men who are being honored for their positive contributions and their achievements over the years will also be a part of the proceedings.
Since its inception here in the USVI, Gov. Albert Bryan has been supportive of the event and so have members of the 33rd Legislature, the VIPD, churches and some of the local businesses. WSTX 970 AM and Channel 29 have also been on hand to broadcast the event and it is the hope of the organizing committee that the stations will provide their services once again.
International Men's Day (IMD) is sponsored by UVl's Brothers With A Cause and Abdul R. Ali's Consulting Service.
For more information on the IMD, contact Marthious Clavier by calling 692-4090 or Abdul R. Ali at 332-1835.