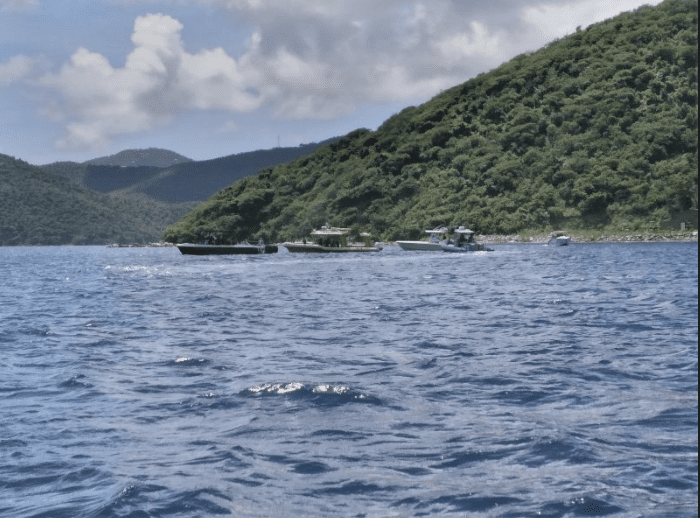 The body of Kristal Black has been found following a boating accident Sunday and a three-day search involving local and neighboring authorities.
This was confirmed in a statement by the Royal Virgin Islands Police Force at around 2:29 pm. on Tuesday.
"Police can confirm that the body of the missing female was found close to where the boat sank between Little Thatch and Frenchman's Cay," the statement read.
Black, 33, was a passenger aboard a power boat with nine others, headed to Tortola from Jost Van Dyke, when the accident occurred just after 7 p.m. Sunday. The others were rescued from the scene, including a six-year-old girl who later died of her injuries at the Dr. D Orlando Smith Hospital.
News of Black's body being found came after the Operations Manager of Virgin Islands Search and Rescue, Philip Aspinall, confirmed the discovery of the speed boat during an interview with 284News early Tuesday morning.
He said the vessel was found near the area of the accident — between Frenchman's Cay and Little Thatch — deep beneath the surface of the ocean.
"We discovered the wreckage in more or less the site of the accident from the witness report. The boat is on the bottom and in a hundred-plus feet of water, so it's very dark down there, the sun doesn't penetrate that far, so visibility is next to nothing," he stated.
He added, "So the guys are having to do it very painstakingly and obviously it is very deep so each individual diver can only spend about 20 minutes down there before they have to come up and adjust again. So we're rotating a lot of divers to keep people at the bottom all of the time. But visibility is a problem, it's just so dark down there."